SUPPORT - MANUALS & DOWNLOADS
Lighting Inspector
basICColor Catch 5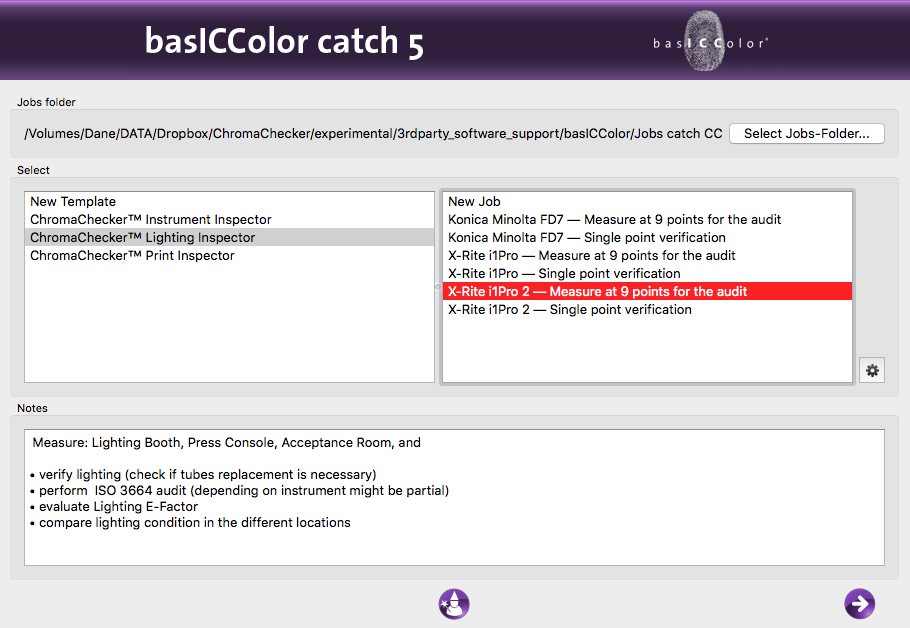 basICColor Catch 5 can drive X-Rite i1Pro ver.1 and 2 or Konica Minolta FD-7 instruments. Job templates are ready for both single, verification measurements and nine measurements audits.


When in audit mode the following dialog box pops up:





then select: "Use brigtest patch" option
For audit purpose, ISO 3664 requires nine measurements that covering a working area of press console (to additionally check brightness uniformity). Bellow find the schema of positioning instrument during audit measurement:



<———— 1m ————>
C1 B1 A1


C2 B2 A2

C3 B3 A3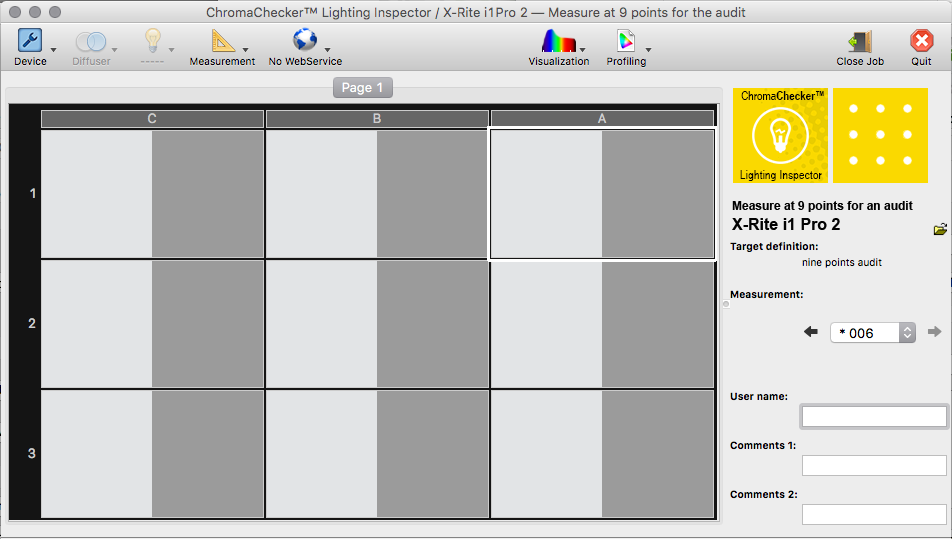 That means that series of nine measurements we are starting from the upper right corner (A1). Next move instrument down - take the second measurement in the middle (A2) and next on the right bottom (A3). Continue on a center vertical line (B1, B2, B3) and finally 3 measurements on the left side (C1, C2, C3).
It takes about a minute to take all 9 measurements. File is stored in Job folder and can be downloaded to the ChromaChecker™ Cloud
To download ChromaChecker™ Instrument Inspector Templates for basICColor Catch 5 — click here to download.

If you want to buy basICColor Catch 5 please contact us.