SUPPORT - MANUALS & DOWNLOADS
Control Strips
ChromaChecker CC-84
This is a universal G7™/ TVI calibration and process control strip with built-in solid variation assessment.

Basic features:
1. Good overview of any printing device
84 patches provide a lot of information that ChromaChecker can assess. Eighty-four patches provide a solid statistical approach to deliver high-quality curve iteration and other data related to the condition of the output device. Devices can be compared and judged with good overall accuracy.



2. Variation analysis based on 3 pairs of C, M, Y, K, CMY and 1 pair of secondaries and substrate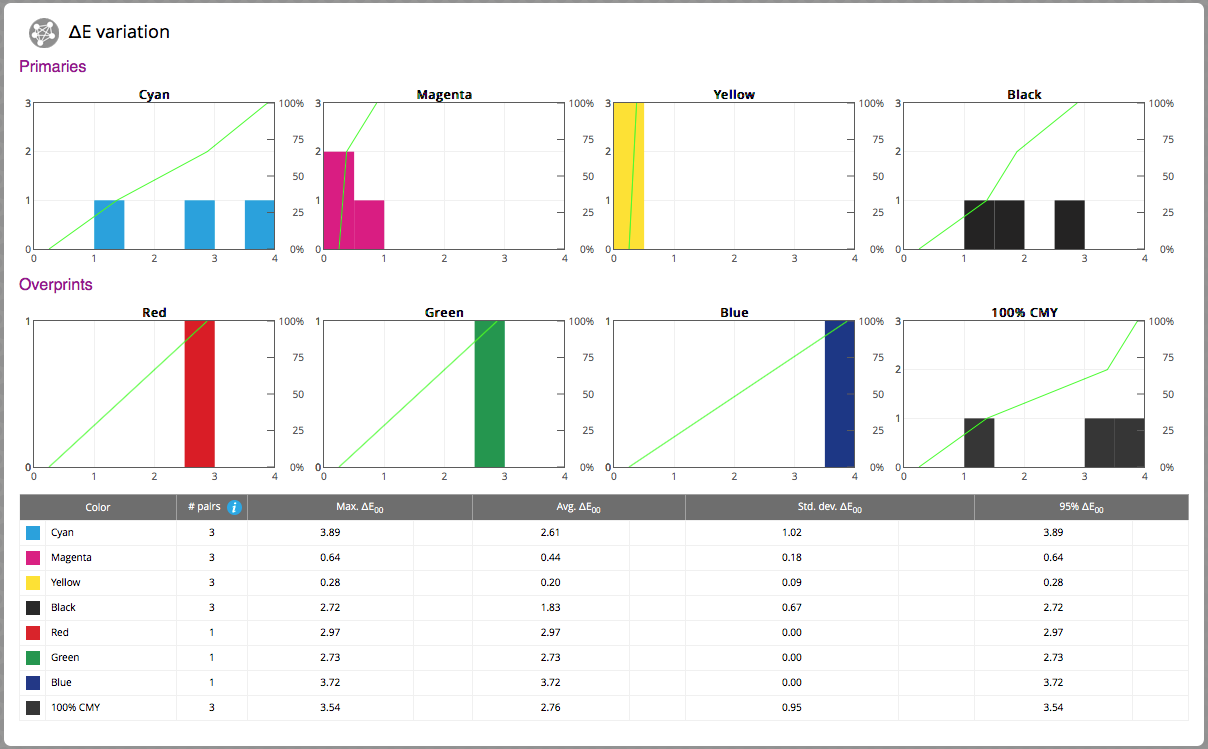 3. G7 calibration based on 6 CMY gray finders and 7 black points.
Solid variation analysis may be performed even from a single measurement file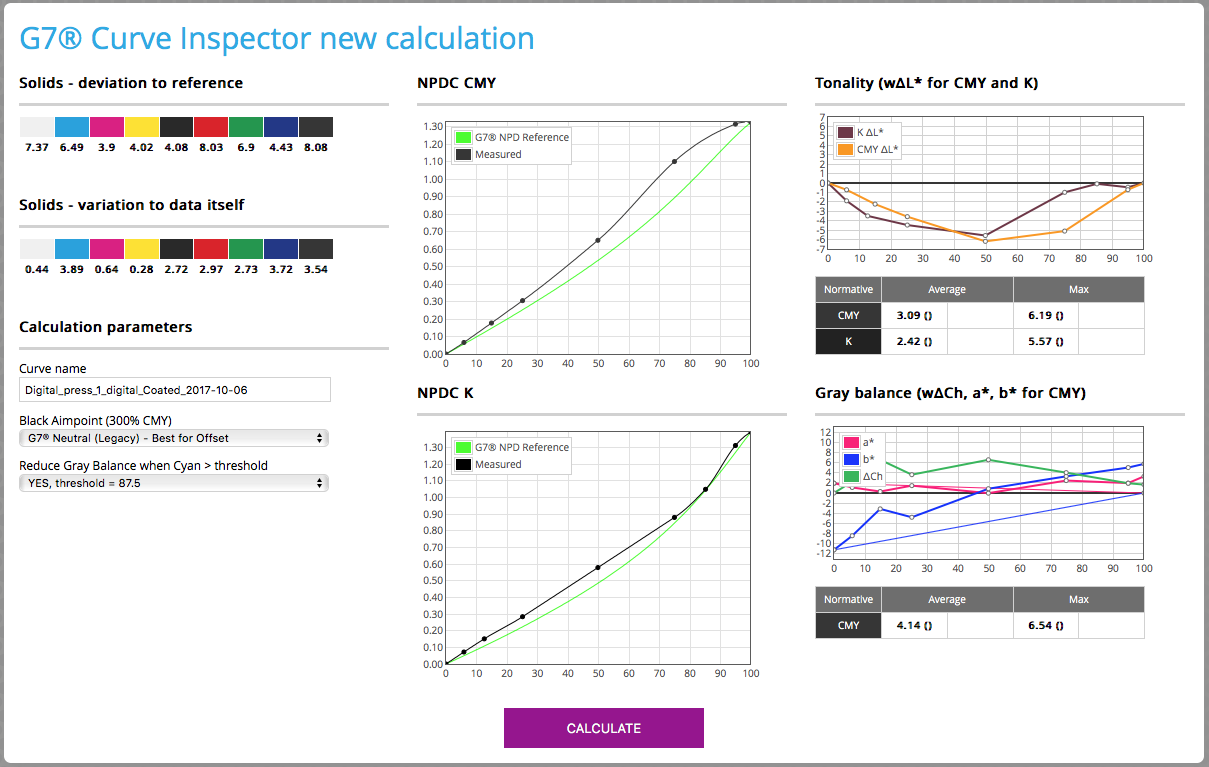 ChromaChecker G7 Curve Inspector will get enough data to create precise calibration.


4. Five-point TVI calibration can be performed.

Five C, M, Y Tints: 13%, 25%, 50%, 75% I 85%
Seven K Tints: 6%, 15%, 25%, 50%, 75%, 85%, 95%


Single-Row version

X-Rite Exact Scan, Techkon SpectroDens/SpectroJet/ SpectroDrive, Konica Minolta FD-7, Intellitrax and others
Download single-row CC-84
CC-84_1R_5mm (patches: 5x10 mm, total size including descriptions: 426x11,5 mm)
CC-84_1R_4mm (patches: 4x8 mm, total size including descriptions: 340x10 mm)


Three-Rows version
i1Pro and variety Instruments from X-Rite, Techko, Barbieri, Konica-Minolta and other vendors
Download Three-rows CC-84:
CC-84_3R_8x12mm (patches: 8x12 mm, total size including descriptions: 240x35 mm)
CC-84_3R_4x6mm (patches: 4x6 mm, total size including descriptions: 120x22,7 mm)
Additional features:
1. Visual G7® conformance area.



The upper row contains CMY, lower K values that correspond one to another:
6%, 50%, substrate, 75%, 25% and 100%
2. Critical patch description for manual measurements - in some cases it might be useful to check some patches with handheld device - solids, tint and G7 patches are easily assessed.

3. Additional mini patches for 1% or 2% tints – located in description area are dedicated for visual judgment only. With magnifying glass, operator can check if reproduction of very light highlights image properly.

4. Simple register-meter can help to check proper registration. Line thickness of 0.02 and 0.04 allow for comparing any pair making it possible to estimate misregistration using a magnifying glass. Register-meter is located in 3-rows version only and is placed in the description area.


5. White background, first patch larger (for eXact Scan), additional white surrounding area - helps scanning process to perform. Note that for transparent substrate additional spot white has to be added to make measurements possible.
Patch list of CC-84
Depending on scanning device a proper patch order has to be selected:
Job templates for various software
Remember to edit Job template to make auto-recognition enabled. Read more about software settings in chapter that correcpond to selected software. It is possible to adopt job templates to many instruments that can be driven by supported software.
basICColor Catch: X-Rite i1 Pro1 — CC-84 3R Job template
basICColor Catch: X-Rite i1 Pro2 — CC-84 3R Job template
basICColor Catch: Konica Minolta FD-7 — CC-84 3R Job template
basICColor Catch: Techkon SpectroDense — CC-84 3R Job template
Alwan Print Verifier: ChromaChecker™ CC-84 _1R .jobTemplate
Alwan Print Verifier: ChromaChecker™ CC-84 _3R .jobTemplate
i1 Profiler .rmxf / CC-84_3R (for Measure Reference Chart Workflow)