SUPPORT - MANUALS & DOWNLOADS
Software that captures measurement data
Konica Minolta Instruments
Konica Minolta recommends basICColoe Catch as a data capture software.
Be sure that you are using the most recent version that supports direct SOAP communication with ChromaChecker.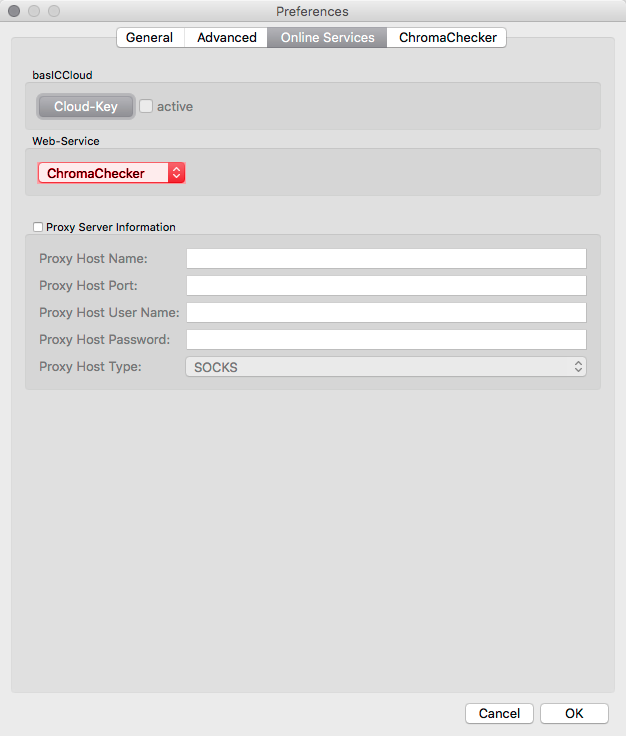 Go to preferences and check if ChromaChecker is listed as available Online Services. If not upgrade it.

Manual for basICColor Catch - click here
FD-9 / Measurement Utility FD-S2w
For FD-9 users a dedicated FD-2Sw software can be used. When properly configured with ChromaChecker Uploader data can be uploaded automatically to ChromaChecker Cloud. This solution is limited to one track - as auto-recognition is not supported today.