SUPPORT - MANUALS & DOWNLOADS
Color Inspector
Spot Variator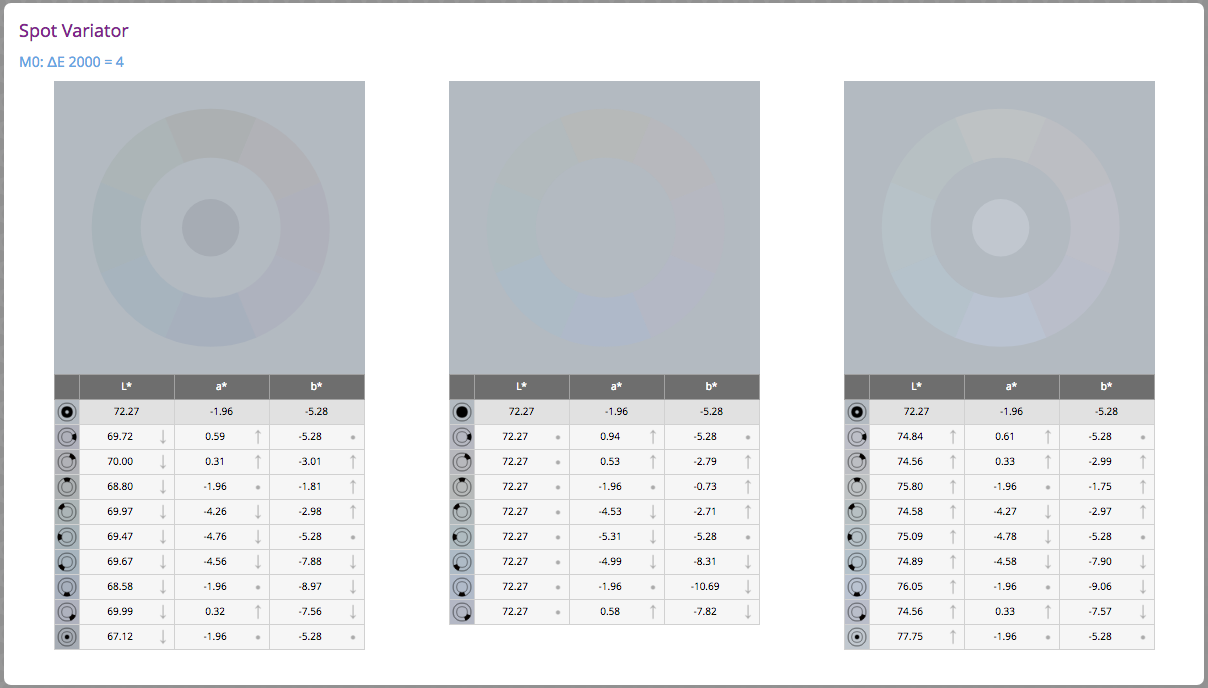 Spot Variator Spot Variator is a unique tool for determining the limit values that the color can take in given tolerance values. The condition for using this functionality is to define the default tolerance value for a given library/palette or create a dedicated value for a given sample.
Caution: When defining the tolerance, the user can choose one of many mathematical formulas - this choice will affect the tool's operation.
Color coordinates
As a result of the tool operation, the 26 coordinates table will be generated. The value of the difference between the reference value in a given formula delta E will be exactly like the specified tolerance. With each value of L*, a* and b*, the arrow will show whether the value has been increased or decreased or if it remained on the unchanged value.
Background and inner rings are our reference color
A small circle on the right is an increased value of L* (a lighter sample without changing the hue), a circle on the left L* reduced (a sample darker).
sRBG Visualization
The table contents will be converted (with all resulting restrictions) and displayed in the form of 3 rings - each segment corresponds to one change value.