Profitability, Throughput and Color Quality

Managing color quality and a throughput is a balancing act
that determines Profitability.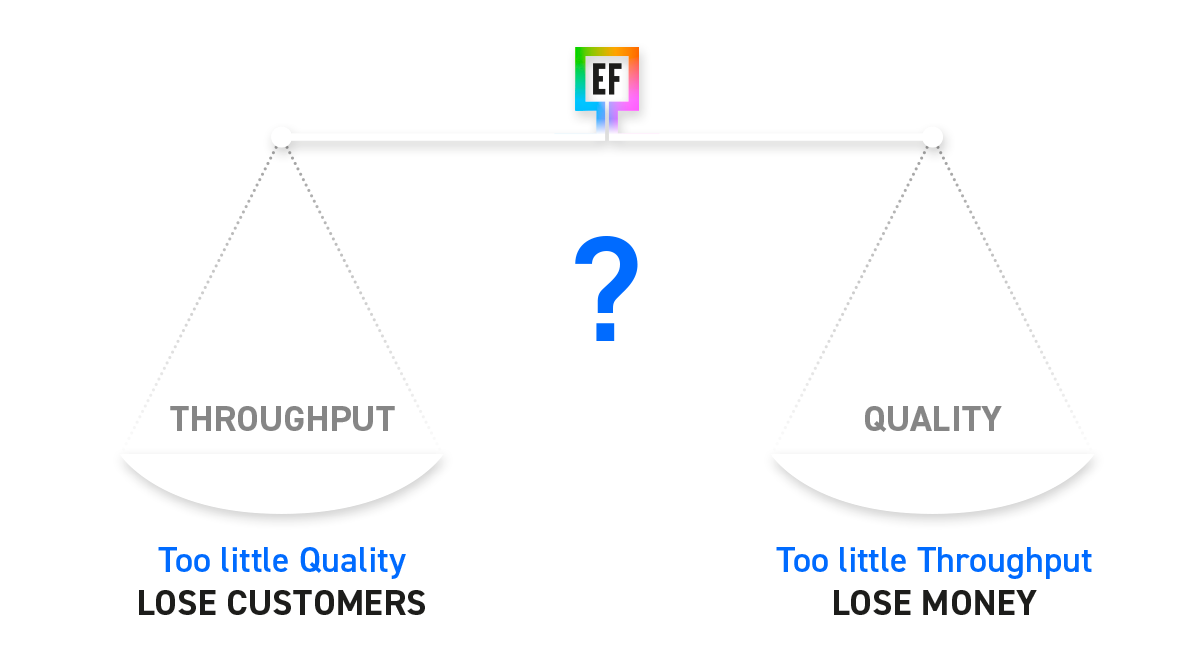 High throughput and low color quality result in:

Greater waste
Missed deadlines
Customer frustration
Erosion of customer confidence
Potential loss of the customer
Reduced margin

Low throughput with color quality beyond customer expectations means you:

Lose money on the job
Reduction of total print capacity
Lost customer opportunity
Lost Revenue
The key to consistent Profitability is balancing Throughput and Quality

Existing color quality matching systems are incapable of consistently meeting this balance on a day-in, day-out basis because they rely on the same subjective, visual criteria the printing industry has used for the last 100 years… the operator's eyesight.
ChromaChecker is the first color platform providing the quality infrastructure to define customer color quality expectations and the data to objectively balance Throughput and Quality.