ChromaChecker allows a user to visualize the non-linearity of any color which allows users to more intelligently set up tolerance numbers that will meet your expectations for a color match.
To visualize the limitations of using only delta E as a sole tolerance, ChromaChecker Spot Color Exercise provides the user to visualize the affect of:
1) Different delta E formulas
2) Different levels of delta E
3) Affect of the background color
For any type of color range, neutrals, primaries, pastel (shown below) and vivid colors, or you can enter your specific LAB value to see the non linearity of the given color
Inside your color library or palette with tolerances defined, ChromaChecker Visualizer provides a visual simulation on any color in every direction of L, a and b, notice the middle sample, the two biggest visual differences are when the delta E is all in +b or-b
Based on this visual information the user can set additional tolerances in addition to delta E to accommodate the given color which is saved within the color library: this example shows how the user can add 2.5 ∆H in addition to delta E metric: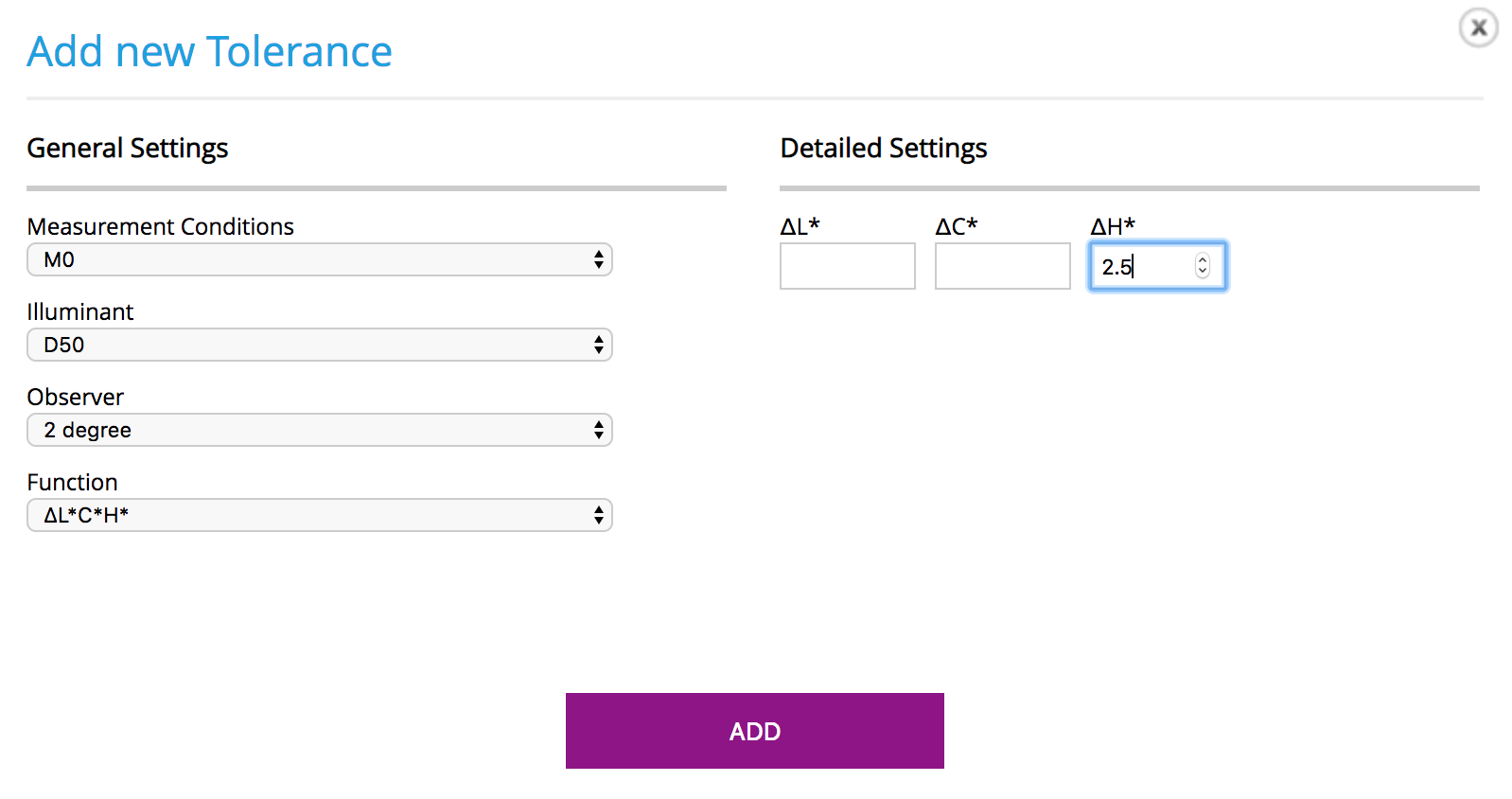 The screen shot below shows multiple metrics (delta E and delta H) customized for one color in your color library. When print is measured with ChromaChecker compliant software, all metrics have to pass in order to get passing report:
Additional metrics can be added if desired.
When unsure about the customer expectations for what is acceptable, user can use ChromaChecker's dynamic blind visualizer, which allows the customer to select the + or - sign to dial the tolerance in for independent +- delta a and +- delta b to arrive at the desired level of acceptance. Below, the four corner patches and the center are the same reference value, user selects + to increase the color difference to the reference, and the - reduces the difference. The +- a and b are independent of one another, providing the user with a non uniform tolerance definition for any color in their brand palette.