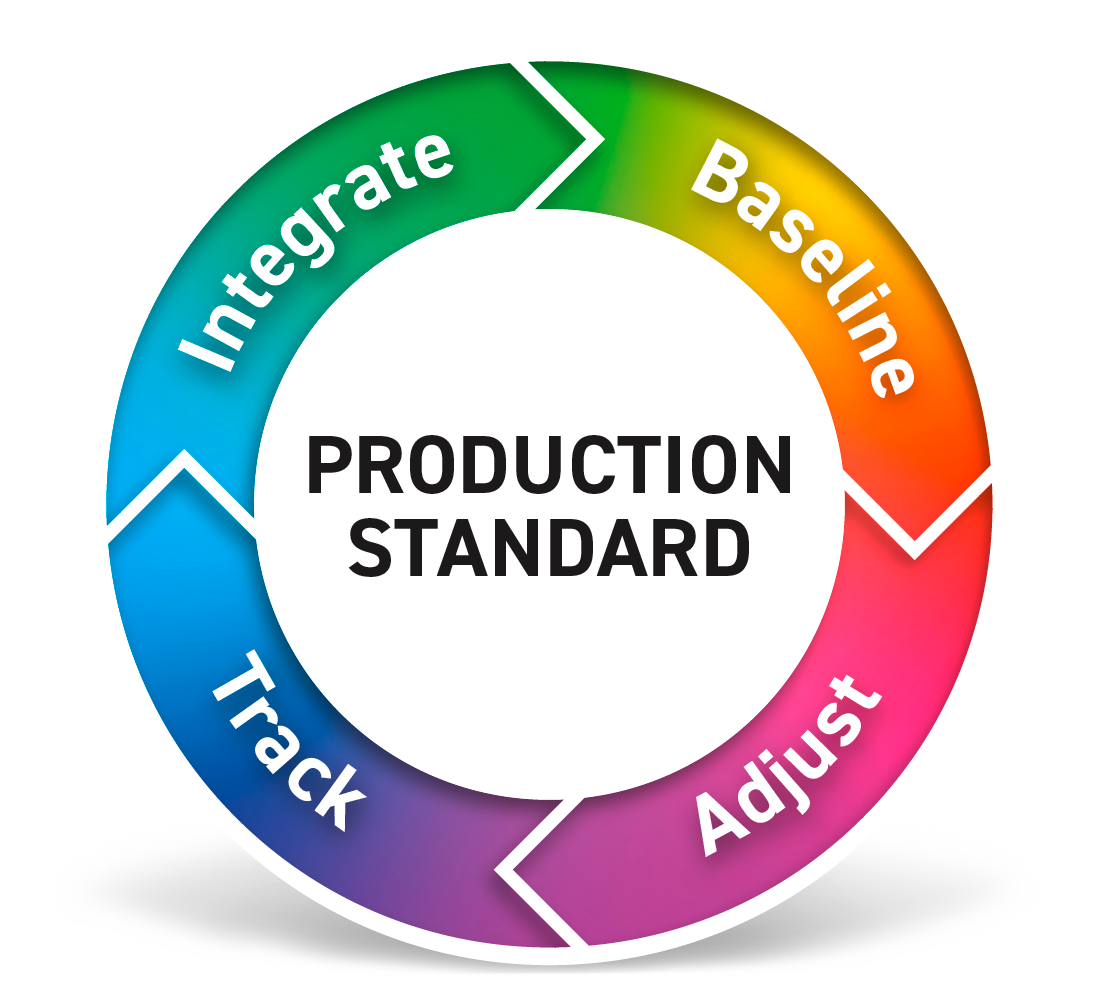 ChromaChecker – 5 steps to Color Conformance
Production Standard

+

Baseline

+

Adjust

+

Track

+

Integrate
---
Print Manufacturing

Brand &

Print

Buyers

Color Manufacturing

Design & Photography

Control all variables affecting the production process. Balancing production with the required production standards to meet customer expectations.

Synchronizing quality control process across the supply chain ensures the highest quality results to achieve the goal

Ensuring the color and appearance meet expectations when rendering color on textiles, plastics, paint, metal, liquids, and more.

Sophisticated but easy-to-use color tools that benefit every designer and photographer.

| | | |
| --- | --- | --- |
| | ChromaChecker allows you to achieve and maintain the required level of color reproduction and track it over time – it is the industry's first Color Conformance Platform, which enables a printer to establish its own production standard that meets customer expectations. It is compatible with virtually all software that printers use for proofs and presses, so operators don't have to change the way they work. | |
---
ChromaChecker is officially an Idealliance G7® Certified System.

If you need your print facilities to get qualified as a G7® Master Printer, ChromaChecker can do it!

G7® Calibration is just one of more than fifteen tools available in your favorite Cloud-based Print Quality System.
---
| | | |
| --- | --- | --- |
| | ChromaChecker guides the user to define desired expectations and then determines if the printers can deliver that level of color conformance and, if not, adjusts the printer to improve results. | |
Provides a unique method of assessing customer Production Standard requirements
and communicates to the entire organization:

If the print device's E-Factor is less than or equal to expectations – print is salable

If the print device's E-Factor is greater than expectations – print is waste
| | | | |
| --- | --- | --- | --- |
| | | E-Factor is based on delta E (∆E 00) metrics but for communicating visual differences related to two pages compared to one another. When comparing two color samples, the industry uses ∆E formula. This approach is only good for single-color comparisons. When comparing pictures or pages with thousands of colors (think of each dot/pixel in a picture being a different color), ∆E metric doesn't work. But a derivative of ∆E called CRF at the 95th percentile does work extremely well when comparing hundreds or thousands of colors. This formula eliminates 5% of the highest ∆Es, ensuring that 95% of the colors between the images are within the ∆E at the 95th percentile. This metric, called E-Factor, co-relates directly with the relative difference when using ∆E for single color comparisons but applies to visual differences between two pages or images. | |
Print Color Reproduction is never perfect – Find out what is your customer's tolerance level

We present a unique tool to determine individual preferences regarding the acceptable tolerance of color discrepancies. For this purpose, we propose to perform an uncomplicated test of the Personal E-Factor Blind Exercise.
Personal E-Factor Blind Exercise
online (free)

E-Factor Sampler Exercise
Printed Version
---
Experience ChromaChecker in action
---
---