August 1, 2022
Konica Minolta MYIRO 9 Measurement device (formerly FD-9) FD-S2w - VI-816
This article is based on FD-S2w version 1.61.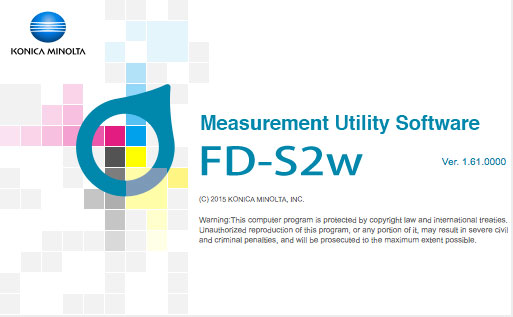 The software can be downloaded from the official Konica Minolta website.
Please download and install the software ( Mac or PC version)
Steps to create scanning template.
In this example, we show how to import VI-816 and create a Legal size Chart for FD-9
Go to Capture Inspector and import the VI-816 control strip. Open it and download the CMYK CGATS file.


The result: VI-816.txt file should be saved to your computer.


Launch FD-S2w. From the top menu select "Open Chart File" - select downloaded VI-816.txt



Now click the "Edit Chart" button. A new window should pop up. Start editing Page size - select Tabloid (or any other that fits your needs)


The preview shows Tabloid Page and Vi-816. The dotted line shows minimum margins that are required by the instrument. Out chart cannot exceed it.


Edit Patch size to cover max scanning area but not exceed it. Set magnifying glass to 200% and scroll to the lower-right corner to be sure that the current patch size is optimal.

Click "Save" to accept. Your Chart layout is ready.



Setup Measurement Setting. For ChromaChecker it is required to select checkbox with Spectral data, Lab, Density are not required. The Operator has to select one or more M-condition. i following example only M1 spectral data will be captured the FD-9




Enable Automatic data export (Application Settings) and specify all other parameters.

Done!
Now you can scan VI-816 or any other control strip/chart. The limitation is only CMYK or RGB color spaces are supported, but this is the most common scenario. If the user wants to automatize data upload we recommend using ChromaChecker Uploader. data stored in a local folder can be transmitted automatically to ChromaChecker Server. Regular Expressions and Wildcards make this feature more flexible. To learn more about how to use Uploader click here.
Contact ChromaChecker Support
Additional information and Support Form is available for logged users.