SUPPORT - MANUALS & DOWNLOADS
Supported Instruments
X-Rite 530 and similar handhelds.
Devices such as the X-Rite 530 can be further operated by the Instrument Inspector. The most convenient solution is to use the basICColor Catch program, which provides the highest level of integration, but it is also possible (but time-consuming) to use ColorPort software with all the limitations of older, non-developed software.
basICColor Catch 5
As the X-Rite 530 does not offer a mode other than spot measurements - the simple list of patches is sufficient - the operator must move the instrument to the next location manually.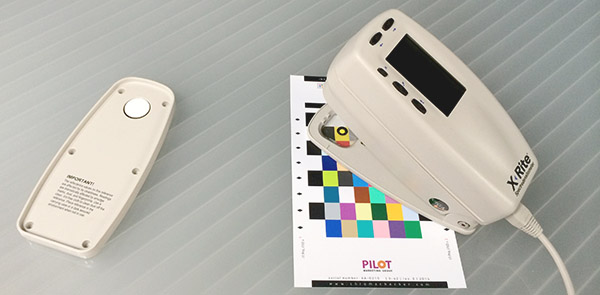 X-Rite 530 M0 2mm — X-42, B-42, I-42 .c4e
ColorPort 2.0.5


Target that can handle B-42, X-42 and I-42