SUPPORT - MANUALS & DOWNLOADS
Create custom Color Palette/ Library
Alwan Color Libraries
Launch Alwan Print Verifier X (APV)
Switch to Admin mode


Go to Instrument in top menu

Connect and Calibrate Instrument, select measurement condition

Go to Color Library


Click on plus icon to define a new sample




Enter name for the sample and Measure sample - click the button on your instrument



"Save" or "Save and New" for more samples


Export CxF file - select sample and click on Arrow Icon




Upload file to ChromaChecker Color Inspector



Tips
For better accuracy, we recommend you take several measurements and average them - APV supports this capability.
CxF/x-4
APV is fully CxF/x-4 compatible! Check proper check-box to switch to CxF/x-4.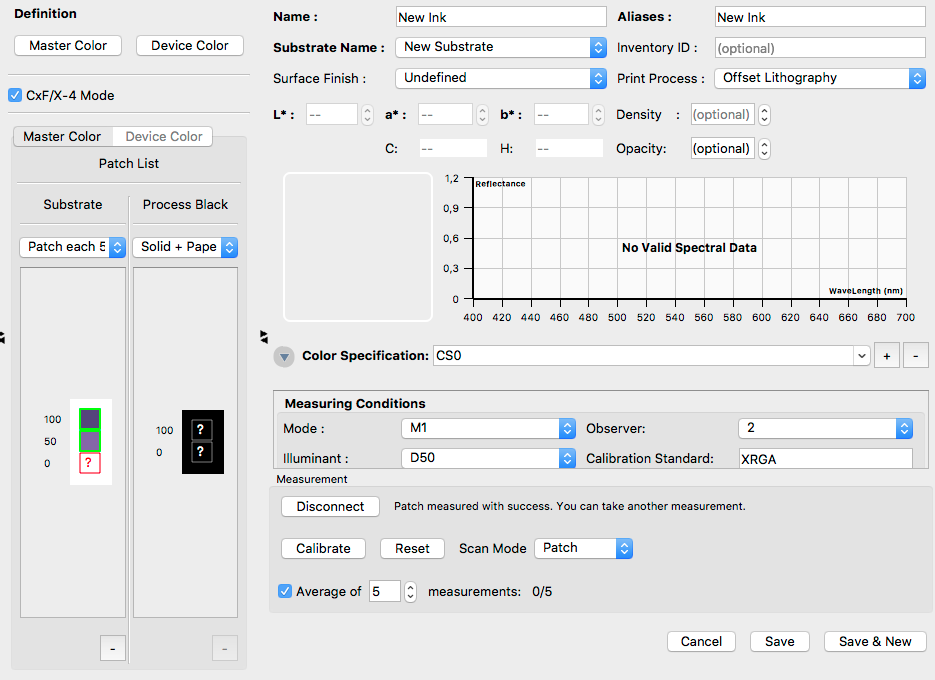 Patches measured according to CxF/X4 specification will be marked on the list.

To create color palette description start from defining patch list - you want to define a number of patches printed on substrate and process black, and important tint values according to printed samples
We recommend exporting each palette in CxF/X-4.
Below is an example of a CxF/X-4 sample with 5 patches including 50% tint on the substrate. Captured data reflect setting made in APV - where on substrate we have 100, 50 and 0 plus100 and 0 on the Process Black.

If you need to learn more about this standard click here.