SUPPORT - MANUALS & DOWNLOADS
Software that captures measurement data
X-Rite ColorPort 2.01
Note: The following procedure is for experienced users only. We recommend using CC Capture, however, some old instrument can be supported by ColorPort only
Please note that this is an old, unresolved software whose functionality has passed the free demo of i1Profiler.
Modern software has to support M1 measurement condition, that ColorPort does not do.
Using this program may be the only chance for many older instruments that will still be able to use this application.
General principles
Load the patch list according to the requirements of the tool (CMYK reference values must be as expected).
Format the size of the patch, sheet, and margins so as to obtain the expected, coincidental effect.
The scan should be performed in accordance with the general conditions and the measurement result should be recorded in the form of a CGATS containing spectral data and CMYK references. Save the file to the widest possible range of wavelengths.
If possible, turn on the XRGA compatibility mode.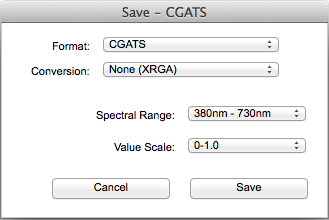 Sample - how to drive DTP70 with X-42 Instrument Inspector Target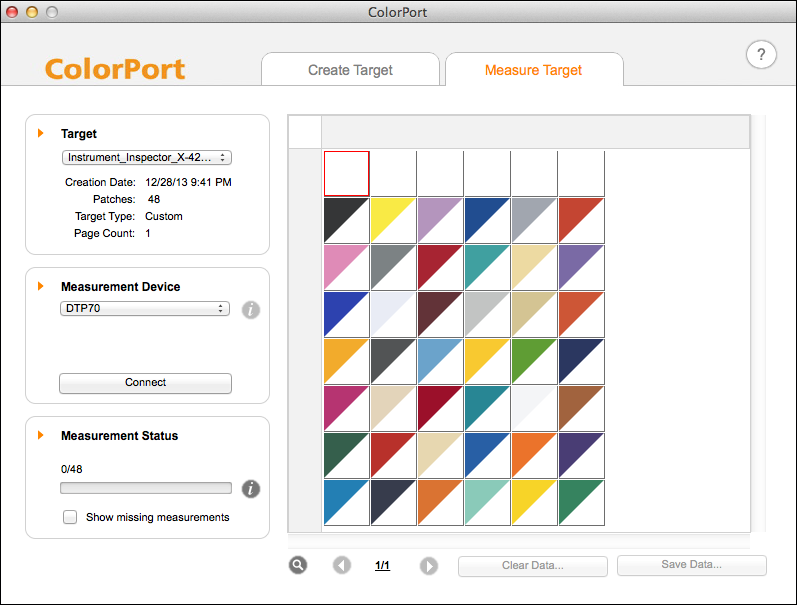 For this device list of patches have to have 48 patches (6 white patches at the top to skip later).
ChromaChecker provides a limited support for ColorPort software today. The manual section will give only basic guidelines that user has to apply himself.




Please remember that some missing information can be set as a Track default.
It is possible to use ChromaChecker DataCollector to automatic data upload, but each task requires separate folder, as auto-recognition is not-possible - measurement data contains very limited metadata.
Tip
Learn more about Virtual Instrument and Targets