SUPPORT - MANUALS & DOWNLOADS
Print Inspector
EFI Fiery / EPSON SpectroProofer
Auto-Measure
EFI Fiery RIP users that have EPSON Printer w. SpectroProofer can use ChromaChecker Uploader to automatically feed ChromaChecker with measurement data.
Based on SpectroProofer version, you will configure the appropriate control strip
NOTE: ChromaChecker system will properly recognize:
IDEAlliance ISO 12647-7 Control Wedge 2013
Ugra Fogra Media Wedge 3.0
EFI Color Verifier Chart (15 patches)
FieryColorBar (26 patches)
EFI Color Verifier Chart US (32 patches)
Ugra Fogra-MediaWedge V2.2
IDEAlliance ISO 12647-7 2009
but NOT:
Japan Color Control Strip
3DAPv3 CMYK Wedge Epson SpectroProofer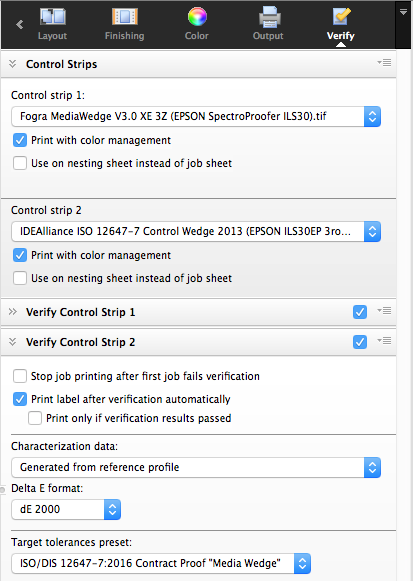 Now your EFI and SpectroProofer will measure all printouts automatically
Auto-Upload to Print Inspector
1. Install CC Uploader on a computer on your local network - the easiest way is to use the same computer as EFI Server - but it is not mandatory. (Remote folders with the AutoMount features are supported).
2. Go to Admin window and setup connection parameters (SOAP credentials) - check if your license is valid
3. Setup at least one task for auto uploading measurement data from EFI server. You need to be sure what directory the measurement data from the SpectroProofer is being saved into.
Typical directory locations:
Apple: HD / Library / Application Support / EFI / EFI XF / Server / Output
Windows: HD / Program data / EFI / EFI XF / Server / Output
Sample contents of the exported directory: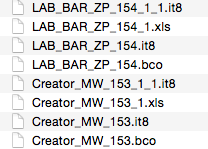 ChromaChecker is evaluating files with extension .it8, and each Job makes two versions of this file
ChromaChecker needs to exclude the file with the name that ends with " _1.it8"
Using CC Uploader, you will need to configure a "Regular Expression" (RegEx) formula for Filename Exclusion within the track definition inside CC Uploader software :
.+_1.it8
You may want to modify RegEx according to your workflow needs.
If you require an additional string in "File Name Recognition" window may help to build a more advanced solution (e.g. selecting files into various track/ simulated print condition by the string in the filename).
For additional Printer track support, additional tasks have to be defined.
Sample Print Task definition (requires Selecting Printing Device and Track)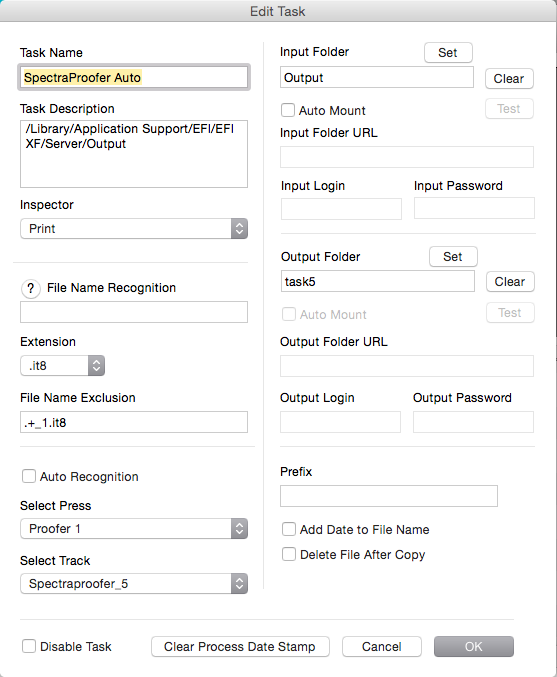 If you need to reload files from a selected directory - you can do it by executing: "Clear Process Date Stamp" which makes testing faster and doesn't require reprinting jobs to get new measurement files. File reloading may produce duplicated files in Print Inspector - which will require manual cleaning/file deleting these files inside Print Inspector.