SUPPORT - MANUALS & DOWNLOADS
Supported Instruments
X-Rite i1 Pro 1 & 2
There is a variety of the software that supports the most popular instrument all over the world: 1IPro - both versions 1&2 but we recommend to use CC Capture as it provides a very simple procedure to create a baseline. Routine instrument verification is very fast and simple. When Target measurement is completed in a few seconds a report will be displayed directly in the App window. If successful no additional intervention from the operator is required.
If more targets assigned to one instrument a system of barcodes helps to organize an errorless operation
Register your i1Pro 1/2 in Instrument Inspector.
Register operator and assign him to instrument
Register your Target (B-42 or X-42 or any other supported)
Download the most recent version of CC Capture and launch it
Enter Account Name, Opera, or Login and password
Switch to Instrument Inspector
For first time app will guide you to repeat target measurements in order to create instrument baseline - a smart average that describes how instrument "sees" Target.
General rules how to scan Target with i1Pro
Remember to clean calibration plate (ceramic tile) before calibration. Be sure that instrument is not very cold or hot (store it in its recommended temperature). Check if an optical patch is free of artifacts and dust. Carefully clean glass if necessary:


We recommend warming up an instrument before – simply measure the first line two or three times in a row before continuing to the second line.
Scanning has to start from a white area and stop on a white area - using recommended stop stick and suggested positioning on the ruler makes this process easy.
For multiple measurements, always start by performing a new calibration.
Check if the instrument is scratching target - if so clean the bottom of the instrument and if necessary use paper bar to lift ruler slightly up - be careful not to lift it too much.
Recommended ambient condition 23 +/- 1°C (73 +/- 2°F), 40-60 % RH
Use ChromaChecker Measurement Backing
Rotated Target
For i1 Pro ver. 1 or 2 we are turning target clockwise (B-42 or X-42)

90° clockwise rotated Target (on the left). Displayed on screen (on the right)


First scanning line starts from the blue patch and with black one, the last line starts from green ends with red.
Stop stick
It can be useful using a stop stick (blue element placed on the ruler). Made of a plastic or wood helps mechanically limit movement of a spectrophotometer.
I1Pro 1


I1Pro 2

For i1 Pro 1 length of this stop should be around 4.5" (114 mm) (both B-42, X- 42 Targets)
For i1 Pro 2 with the X-42 Target length of this stop should be around 5.5" (140 mm), for the B-42 Target – 4.5" (114 mm). Make the stop stick yourself - just cut plastic or wooden rod or pipe
How to scan?
During scanning slide instrument slowly, hold it firmly to avoid shaking.
i1Pro 1
i1Pro 2
To measure use CC Capture App – go to Capture Manual to learn more
---
3-rd party application (optional)
It is possible to measure CC targets with 3-rd party application:
APV / APS
ChromaChecker™ II Target B-42 X-42 i1Pro.jobTemplate
i1 Profiler
If you want to use an automatic upload mode you need to set FTP or SOAP login/password settings on the ChromaChecker website (first icon).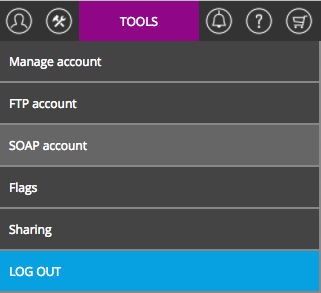 With 3-rd party application creation of baseline require manual intervention. This procedure is only for experienced users.
Additional information
— how to scan with another software not listed above.
If you want to use different software be sure that is XRGA compatible first. That is critical for minimizing inter-instrument agreement.

You have to define a patch layout that reflects patches order in a rotated position. For more details read this.