SUPPORT - MANUALS & DOWNLOADS
Instrument Inspector Targets
PO Basic 210 CMYK
ChromaChecker Instrument Inspector Harmonizer can be used for optimizing Heidelberg Image Control with other measurements devices in your plant. To improve inter-instrument agreement the same printout (e.g. printed on the proofer) have to be measured by Image Control and your Master Instrument.
Heidelberg Quality Monitor / Image Control
The Quality Monitor is part of the Prinect Profile Toolbox and the Prinect Calibration Tool-box. The Quality Monitor supports various predefined CMYK, CMY and RGB test elements, CMYK monitoring elements and linearization wedges, which can be selected to match the desired check.Heidelberg Image Control / Quality Monitor users can scan test form called:


Print Open Basic 210 CMYK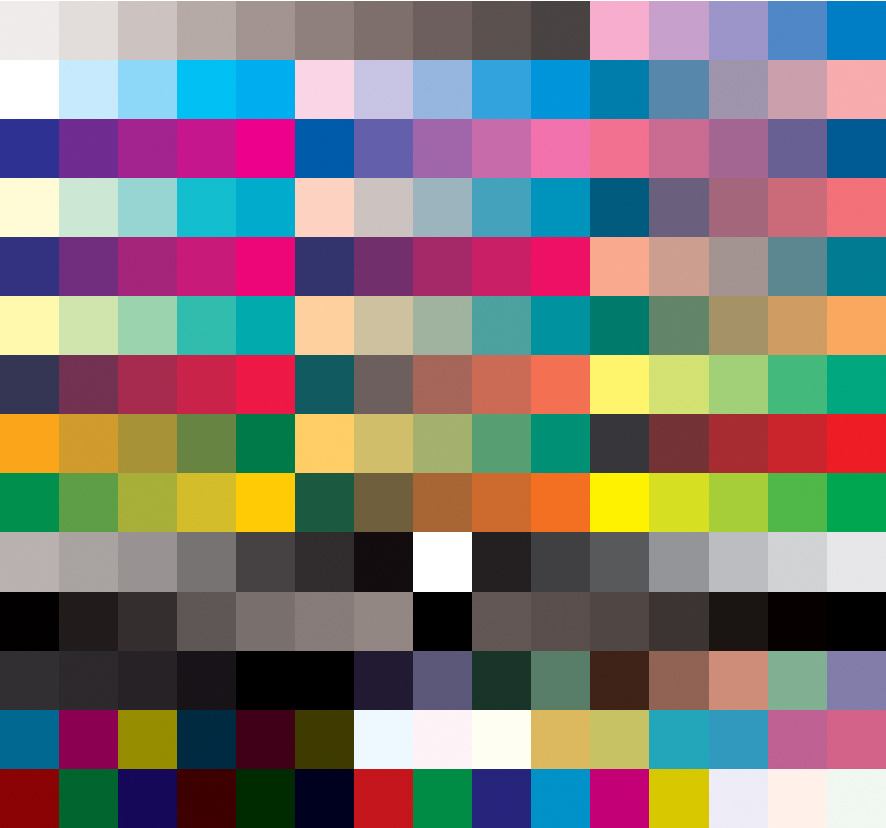 This test chart contains 210 patches (15 x14) -
Print use file: PO_Basic_210_CMYK.pdf
To scan select test form from the list, next define a location on the printed sheet.
When measured Image Control will store CGATS measurement file (.txt)
Upload file to ChromaChecker Instrument Inspector website - select proper Instrument/Target pair.
Remeasure print out with Master instrument.
Be sure that reference CMYK values are exactly as specified in the following list.
Download patch list PO_Basic_210_CMYK
Alwan Print Verifier Job Template for Heidelberg PO Basic 210 CMYK.jobTemplate