SUPPORT - MANUALS & DOWNLOADS
Substrate Inspector
How does it work?
ChromaChecker Substrate Inspector is a unique tool for analyzing and collecting various technical information about substrates typically used in the Printing Industry.
Basic information about the substrate is captured with X-Rite™ i1Pro2 Spectrophotometer. Four measurements capture M0, M1, and M2 conditions on both white and black backing and saved for each substrate sample. Additionally,
a micrometer is used for thickness;

a scale for grammage and

gloss-meter to document glossiness.
Instruments used for data capturing:
1. X-Rite I1 Pro 2 Spectrophotometer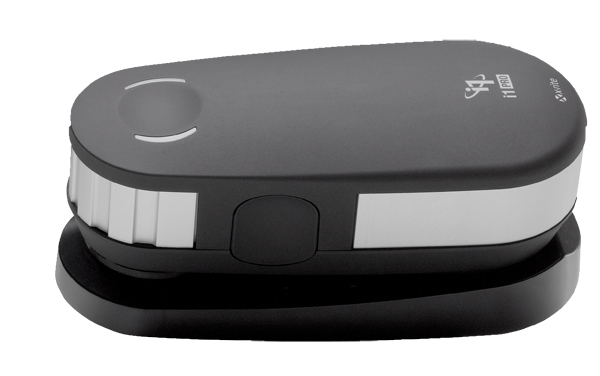 2. Tappi T480 75 degree Gloss Meter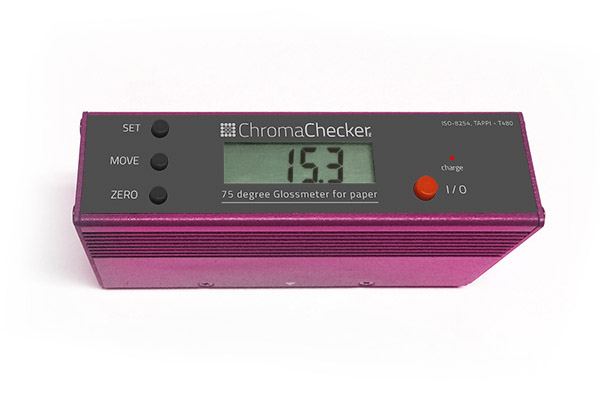 3. Thickness meter or micrometer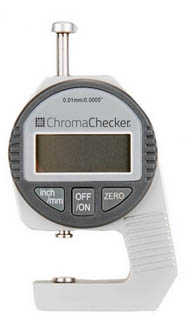 4. Backer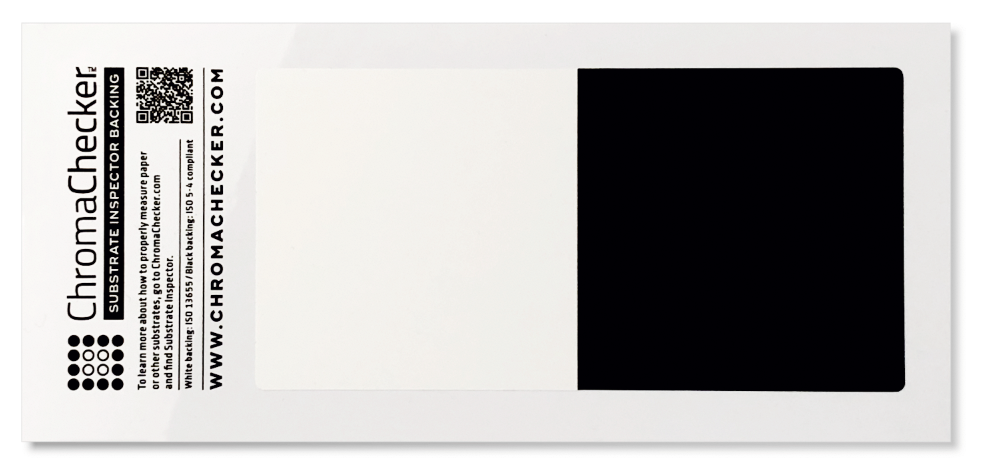 For correct white and black backing, we provide our Substrate Library Backing kit.
This procedure adheres to the requirements described by ISO 13655 and ISO 5-4 standards.
Spectral data is computed by the ChromaChecker server to calculate several parameters such as:
Brightness

Lightness

Opacity

Fluorescence

OBA Index and much more
Basic Features.
Compare tool enables the comparison of several substrates in easy mode. An Expert mode can be used to compare any selected pair of substrates.
Match Tool can be used to find the best match (closest substrate to the substrates stored in both public and private libraries) for M0, M1 or M2 Viewing conditions.
Proofing Substrate Selector provides best match substrate for a proofer to match a press sheet in the most accurate way, even taking OBA's into account.
General rules.
We strongly recommend using X-Rite i1Pro 2 as the spectrophotometer. There are several benefits of this device:
This instrument can collect data in M0, M1, M2 measurement condition in one simple operational procedure - no manual operation is required

All users can capture data with the same kind of instrument - potential instrument differences are reduced; providing increased quality of inter-user data exchange.

It is easy and quick to improve data accuracy by scanning more samples - the system will automatically average all uploaded data.

Typical spectral measurement for one substrate takes less than 30 seconds.

We strongly recommend using ChromaChecker Substrate Library Backing plate to minimize variation due to color of a backing material.