SUPPORT - MANUALS & DOWNLOADS
Instrument Inspector
Getting Started
1. Activate 30 days Trial - You will learn how to use the Instrument Inspector for free.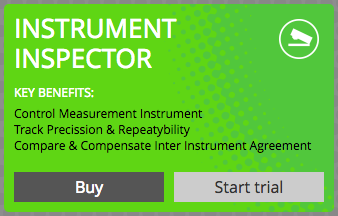 2. Register your measurement instruments - with the Trial version you can test up to three at once.
Then, register the Target you will use to track the instrument stability. You can start with a free self-printed version, by printing a control strip on your high-quality printer, or use a previously printed Proof Certification Wedge (12647-7 Idealliance Control Wedge or Ugra/Fogra Media Wedge v3).
Make sure it is in good condition, and printed with no artifacts and not damaged. Store in a black envelope when not in use. Once you experience the benefits of Instrument Inspector, you can decide to purchase a more robust target that can last for the lifetime of your instruments.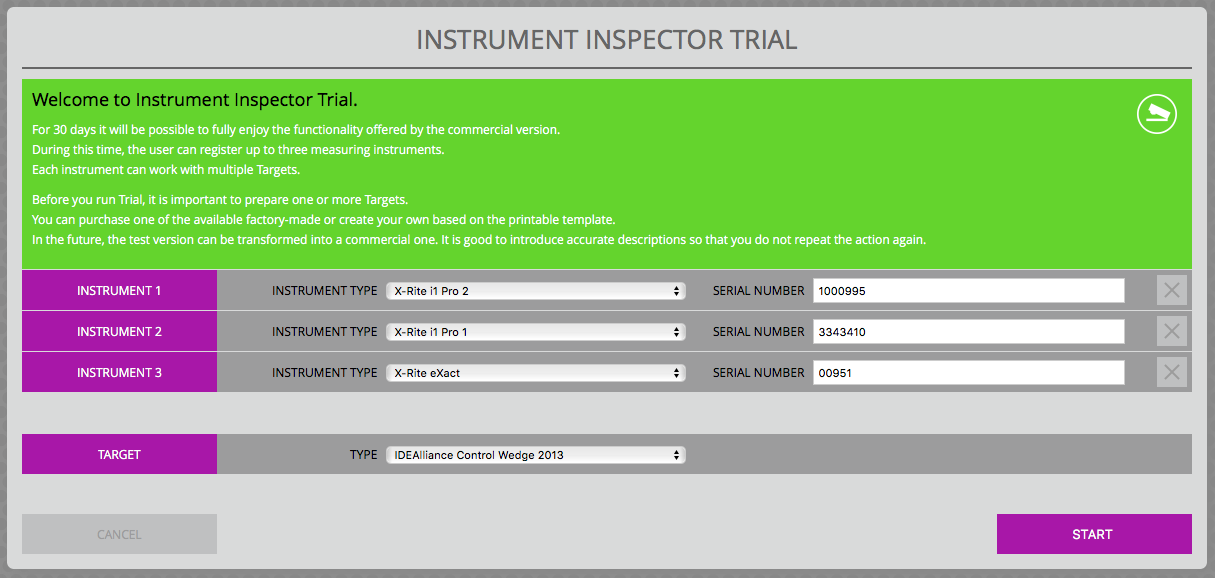 Additionally, you may want to use the White Calibration Plaque (included with your Instrument) or e.g. vinyl ColorChecker by X-Rite which is inexpensive and available.
3. Now, the instruments are associated with Targets. Each pair of Instrument/Target can receive measurement data independently. At this point the user can define the desired parameters - i.e. level of tolerances that will determine if the instrument will meet your companies expectations in the workflow.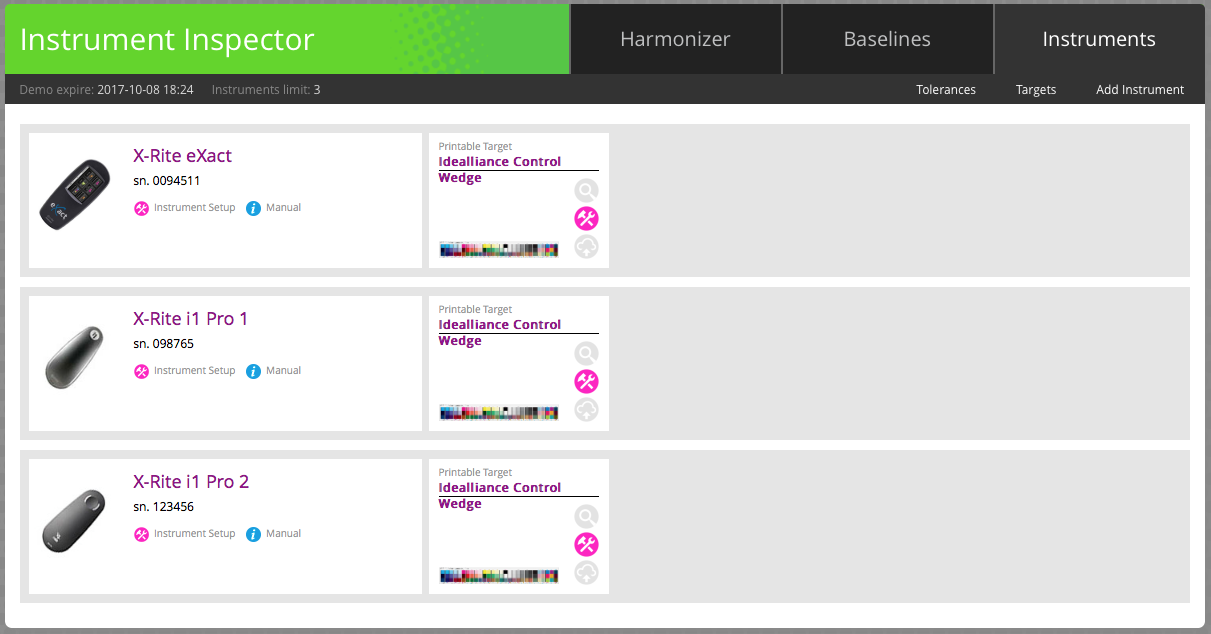 In preferences, the user can also set parameters for self-recognition of measurement data.

It is useful to use measurement software that provides a high level of automation which enables easy periodic measurements which verify that the Instrument is precise. Routine measurement is a required document entry required by quality control systems based on ISO 9000. Tracking the correctness of the instrument has never been so easy, and simple actions will eliminate many potential problems. Confidence in measurements means as much as a recertification by the manufacturer, just maintain the Target, and it will remain stable for many years.
Clicking on Instrument preferences provides additional information can be defined:

Target selection
You should choose the target based on the type of instruments that you want to track, ideally you will want one target for all of your instruments within your organization but this is rarely possible due to limitations within the instrument itself. You may need to use more than one target due to measurement device differences. Learn more about different Targets here.
Software for measurement
We recommend that you use the same measurement software to measure the target as you measure color in your workflow. The software can influence the way the measurement device captures color and you should use the same workflow. It will also make it easier for the operator to measure your Instrument inspector target.
We provide detailed information related to measuring the Instrument Inspector target with different software:
Once your Instrument is registered in the system, A proper help file will be delivered by clicking info icon Instrument window.