SUPPORT - MANUALS & DOWNLOADS
Platesetter Inspector
Techkon SpectroPlate
Caution:
before you start working with Techkon SpectroPlate do the following:



1. We strongly recommend updating your instrument firmware to the most recent version.
We have tested CC Capture with SpectroPlate Expert
Software version 6.06 / 20.02.2019 • Hardware version: 3
To update firmware download it from www.techkon.com
Techkon is frequently updating software and current SDK miy not work properly with old firmware. Additionally, a list of supported media is a part of firmware


2. Register your Techkon SpectroPlate before launching Capture App.
Go to Plate Inspector
Select Reader Tab
Enter Instrument serial number in the instrument registration form
Don't forget to assign Operators (Accountability Inspector column in the Reader registration form)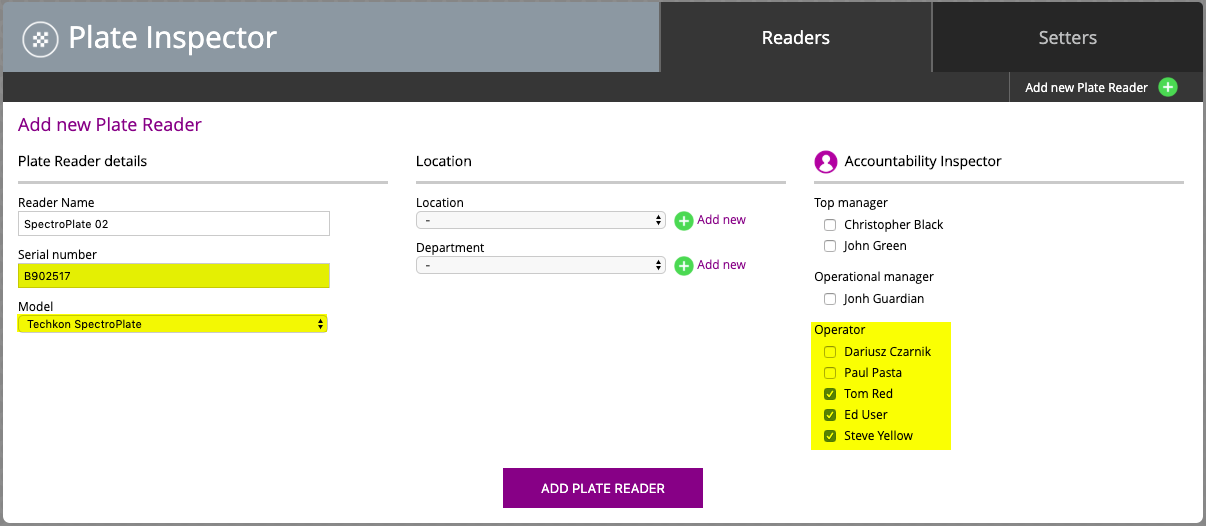 3. SpectroPlate requires information about measured substrates (media)
You should know what kind you want to measure. Your updated instrument will have a built-in list of supported substrates. Capture makes this list accessible.
Connect your Instrument to the capture, go to top menu and select Tools
Find your media (substrate) on the list e.g.
104 Aluminium plate blue
Paste the corresponding code (104) into Substrate code field in your plate setter settings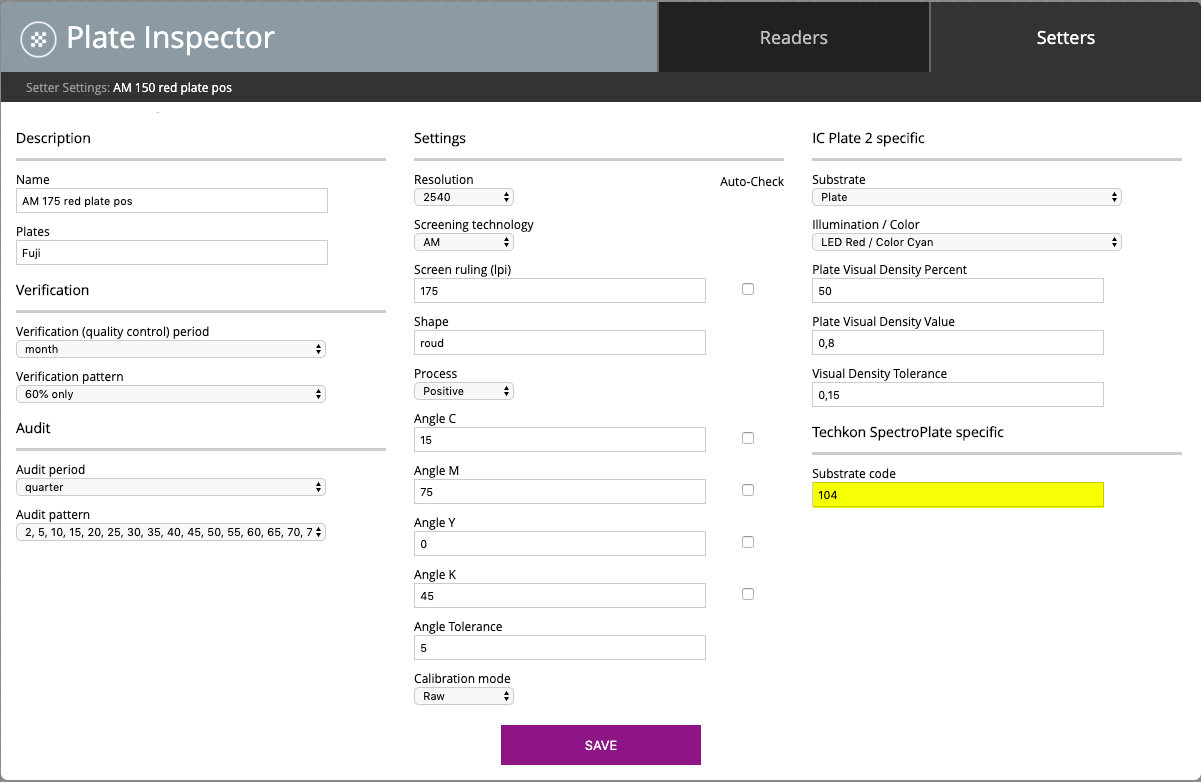 System Requirements:
You need Techkon SpectroPlate with a micro USB cable.
Due to SDK limitation, Techkon SpectoPlate can be driven only by a Windows version of the CC Capture 2.


Benefits
CC Capture is capable to set all measurement parameters remotely. The Operator may verify plates very fast.
Capture can work in linea or raw modes. For the raw mode, fast baseline creation makes evaluation fast end easy without implementing linearization procedure