SUPPORT - MANUALS & DOWNLOADS
Lighting Inspector
Tips on Press Consoles and Viewing Booths
Viewing Booth
Soft proofing requires D50 Viewing Booth to get the an excellent screen to printed sheet/ proof match.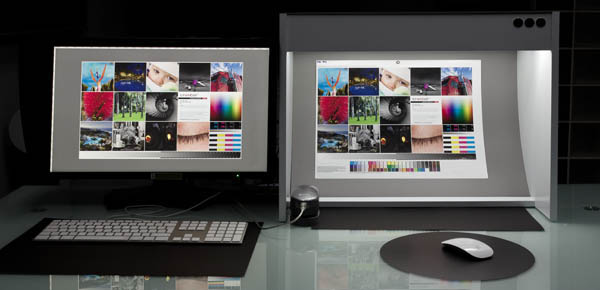 Take into account some basic rules:
According to ISO 3664 the ambient light for evaluating a soft proofing shall be in the range 32- 64 Lux.
ISO 12646 defines 1/4 to 1/8 of the display's luminance for the ambient lighting.
Display calibration recommendations:
White point: 5600 K - 6000 K (make actual measurement of your display to get best value)
Luminance 120 cd/m2, viewing booth 120 x Pi [ 3,14] = 377 Lux up to
Luminance 160 cd/m

2, viewing booth 160 x Pi [ 3,14] = 502 Lux



Gradation: Gamma 1.8 or L*
Chromatic adaptation (apply a chromatic adaption like Bradford or if available CAT02 / CIEAM02)
How to improve Press Console's Lighting?
Typical issue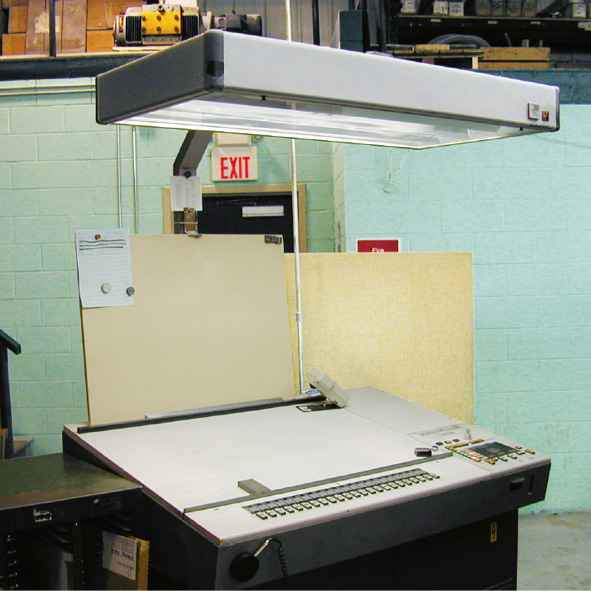 Strong ambient light contaminates Lighting on the press console.
Additionally, colored walls, plywood boards or other non-neutral colors can ruin viewing conditions.
The perception of a color highly depends on the surrounding colors and the lighting conditions.
Even perfect tubes in the lamp will fail ISO 3664 conformance audit.
The First Step - isolate console with neutral walls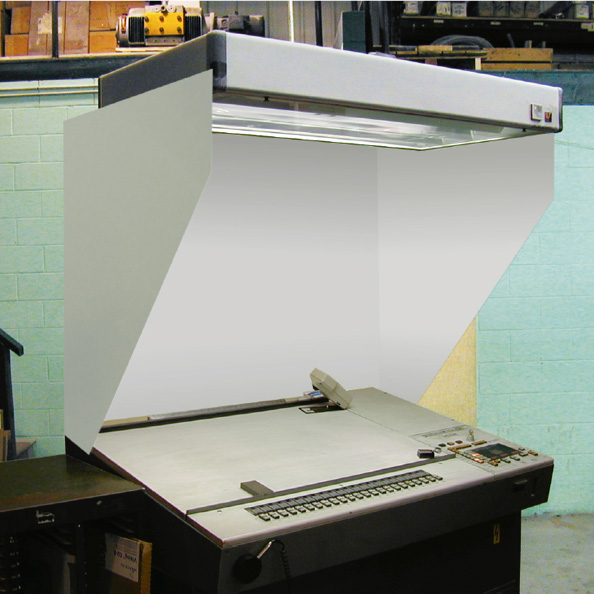 Neutral light gray matte PVC (a* and b* values should be close to zero) is cheap and easy to apply material for this purpose.
The Second step - reduce wall saturation and brightness of the ambient light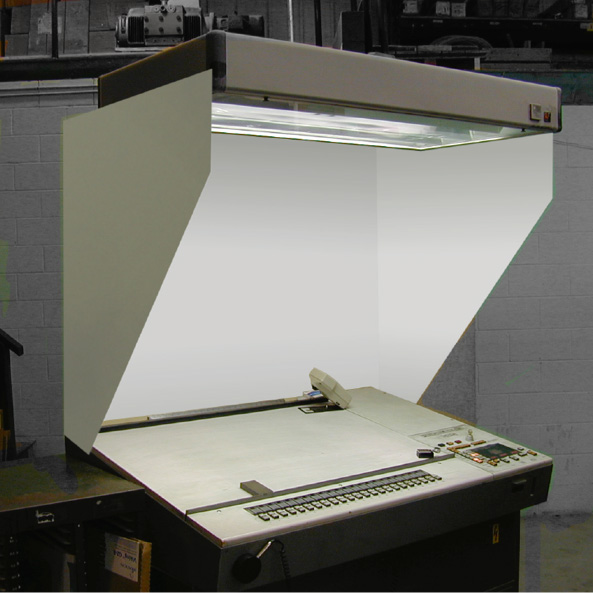 Repaint the walls in the pressroom - keep them neutral.
ISO 3664 require 2000 +/- 250 lux (500) on the press console only! Save energy, reduce ambient brightness especially if it is different from D50.


Consult following ISO standards:
ISO 3664 (ViewingConditions),
ISO 12646 (Proofing Displays and Viewing Conditions)
ISO 12647 (Graphic Technology)