Temporary our on-line shop is not available. You can e-mail orders or call: 1800.91.PILOT
ChromaChecker™ products: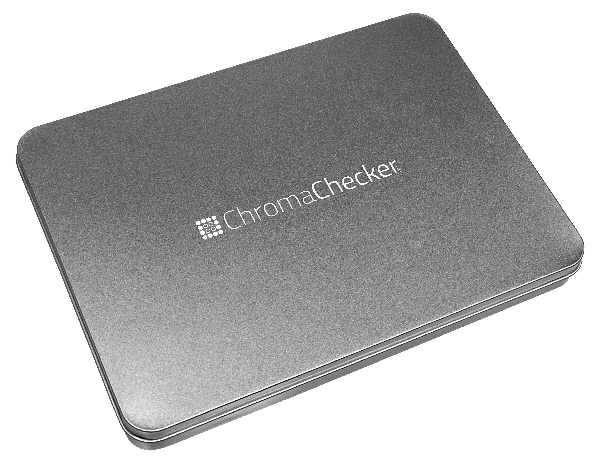 The majority of ChromaChecker Customers start by purchasing "Starter Kit" $4,999; it contains everything company needs to get started with ChromaChecker, supports 5 printing devices, 5 instruments, and data logger for one room. Customers can add more as they need.
| | | | | |
| --- | --- | --- | --- | --- |
| * | 5 Output Devices- 1-Year Subscription Plan ($1,000/yr/output value) | 5 printers | | |
| * | 5 Instrument Inspector/Light booth licenses-1-Year Subscription Plan, eliminate sending instruments back to factory ($750/yr/Instrument/Light value) | 5 instruments | | |
| * | Substrate Inspector Backer ($15 value) | 1 pcs | | |
| * | RHT Cloud Data-Logger with USB cable (no USB charger included) ($399 value) | 1 pcs | | |
| * | E-Factor tolerance exercise-Can be used to determine a persons expectations, or show specific E-Factor differences | 1 pcs | | |
| * | Instrument Inspector Target (T-42) ($500 value) | 1 pcs | | |
PRODUCT

NOTES

PRICE

1.
ChromaChecker Starter Kit- 5 Printers and Instruments, T42 Instrument (Part: CC5T42)
Starter kit including T42 target (supports all instruments) Substrate backer, RHT Data Logger, E-Factor Kit
$ 4999
2.
Additional Printer and Instrument license (Part:CC_ADD)
Requires Starter Kit above (1-Year subscription)
$ 1000
3.
Instrument Inspector Target T-42 (Part:CC_T42)
Supports all instruments
$ 499
4.
RHT Cloud Data-Logger (Part: CC_DL)
Wirelessly upload Temp and Humidity to ChromaChecker, with 2m USB cable (no USB plug included)
$ 499
5.

RHT Cloud Wired Data Logger

(Part: CC_DL_W)

Connects to Mac or Windows using Capture software to upload temperature and humidity to cloud
$499
6.
E-Factor Sample TR016 (Part: CC_TR016)
Printed samples showing E-Factors of 2, 3, 4.5 and 6
$ 99
7.

E-Factor Exercise and Sampler

(Part: CC_EF)

Can be used to determine a persons expectations, or show specific E-Factor differences, contains 8 printed samples showing different levels of E-F.
$ 99
8.
Substrate Backer ISO Conforming, 11x17 (Part: CC_SB_XL)
Full size white and black backer ISO Conforming
$ 125
9.
Annual Renewals, Printer/Instrument Quantity 3 or less
Renewal for 3 or less Printer/Instruments/Lighting
$1000/per
10.
Annual Renewals, Printer/Instrument Quantity 4-15
Renewal for 4-15 Printer/Instruments/Lighting
$750/per
11.
Annual Renewals, Printer/Instrument Quantity 16-35
Renewal for 16-35 Printer/Instruments/Lighting
$700/per
12.
Annual Renewals, Printer/Instrument Quantity 36-60
Renewal for 36-60 Printer/Instruments/Lighting
$650/per
13.
Annual Renewals, Printer/Instrument Quantity 61-100
Renewal for 61-100 Printer/Instruments/Lighting
$600/per
For orders contact:
Beth Hebert or David Hunter
651.717.0590
Orders: 1800.91.PILOT (74568)
david@chromachecker.com