December 13, 2022
Big picture of Implementation
Be Champion — create your vision.
ChromaChecker offers you tools - but your creativity is required to build your solution tailored to your Organisation. There is no single scenario that fits all hardware configurations, business models, goals, and resources. A Champion is a key person.
ChromaChecker 5-step Implementation for Production Inspectors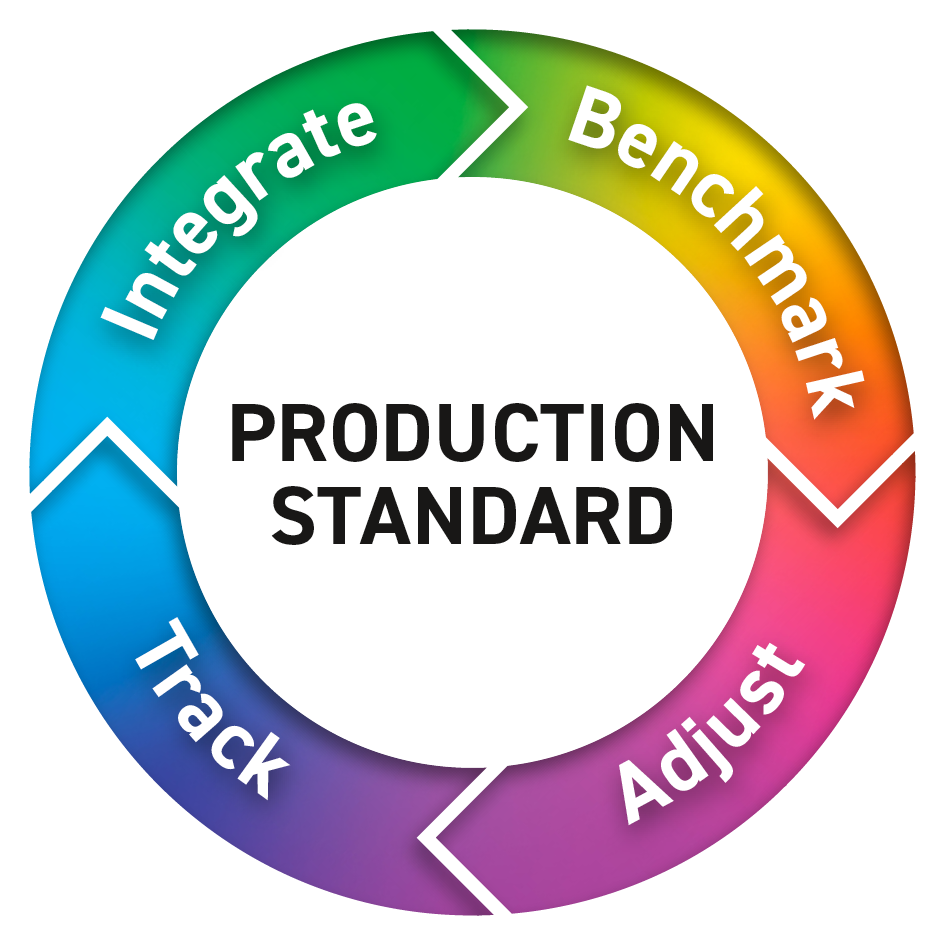 Learn how the same schema can be implemented in all ChromaCkecker tools
Define goals to find the best way to reach them
You may plan several ways of tracking data using Prints Inspector, Color Inspector, or Substrate Inspector — learn key differences to select the optimal way.


Optimize expectations - don't expect the highest possible quality everywhere - if some costumes are less demanding - do not use tightened tolerances for them.
For the Color Champion, it is important to create a configuration that enables all key elements that ChromaChecker can deliver:
Process Control
Quality Control
detect weak links in the production chain
Detect where education can fix issues
Creating a big picture of the economy of production
The well-defined goals make it easier to create clear instructions for the Operators and specify non-complex SOPs.


E-Factor and saleability.
Learn more about how to quantify expectations and adapt the system to a real situation. Create a goal but do not try to reach it immediately. Plan improvements remembering that the human factor is one of the hardest. Use tools to help employees, not punish them. Clear rules and precisely defined responsibility is challenging for managers, but a well-organized workplace will reduce stress. Clearly defined expectations are more efficient. More information is in a dedicated document.
Understanding E-Factor and saleability should give you a better perspective of the whole implementation. The perfect system from the same measurements should give all kinds of data - on low-level guidelines for process correction for the operator and the top manager level
Learn where ChromaChecker "translates" E-Factor and ∆E values to visual samples for better correlation between visual match and metrics:
Learn more here:
The typical goal is to audit all the system components point-by-point.
The following example liest have to be adapted to the specific requirements of your Organisation:
1. Strong Foundations — Create three Reference Points:
Start with the Lighting Condition
Continue with Display
Proofer - if applicable. This should be the Reference Printer.
Move WYSIWYG (What You See Is What You Get) from Computing to the Production Environment. Numbers should control production processes; however, we need to see a correlation between numbers and visual appearance. Any m mismatch causes technology can be questioned and system users to lose confidence in it.
You may skip this step and potentially return to it when a serious issue occurs but if your customers pay attention to color accuracy, then having at least one place where lighting conditions are controlled makes huge sense. Perfect proofer can be used not only to render jobs but also to evaluate tolerances, which is critical to understand accepted boundaries of inaccuracy, and profiled and calibrated monitor makes this evaluation faster.
2. How are things? (Benchmark for Precision and Accuracy)
Audit Printer by Printer, starting from uniformity/repeatability/variations tests.
Implement routines that enable stability tracking
Start Tracking your Instruments to learn repeatability in inter-instrument differences.
Check the stability of the HVAC Environment.
Check other factors (Fountain Solution, Nips, Platesetters, test Slurring/Doubling ...)
Asses Accuracy to the existing Standard.
Check the ability to fix the accuracy (create curves or ICC profiles).
Examine all raw material constancy and standardization.
3. Fix individual devices one by one
Perform Calibration (G7, TVI curves...)
Profile Devices
Review current Standards - adopt them or create a new one.
Examine all raw material constancy and standardization.
Compare each to your Reference Device ( e.g., proofer or selected master one)
4. Tune the system
Develop custom solutions for optimizing your Production Environment
Implement automatisation
Look for a more effective solution that can reduce potential errors.
Supplemental tools (optional)
ChromaChecker offers a lot of additional options. Some of them a listed below:
Install RHT sensor or Datalogger
Control plates with Plate Inspector
Measure and document NIPs
Measure and document Fountain Solution
Tools for Slurring/Doubling
Audit test forms and procedures
Contact ChromaChecker Support
Additional information and Support Form is available for logged users.