May 19, 2022
Serendipity Blackmagic Proofer RIP
Serendipity's CalCheck
The following settings produce CGATS file compatible with CC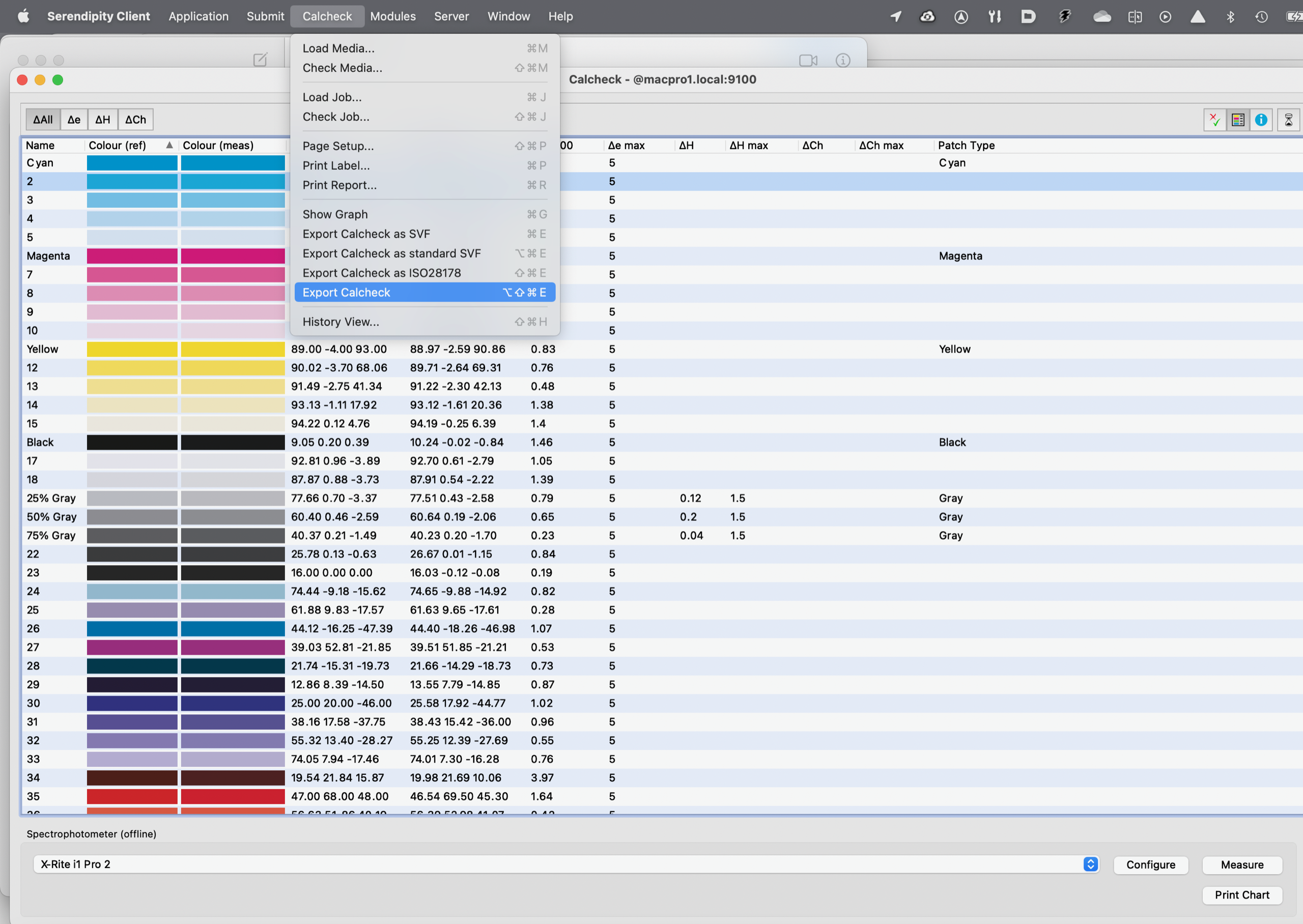 For CGATS .TXT file - select ISO 12642 file format: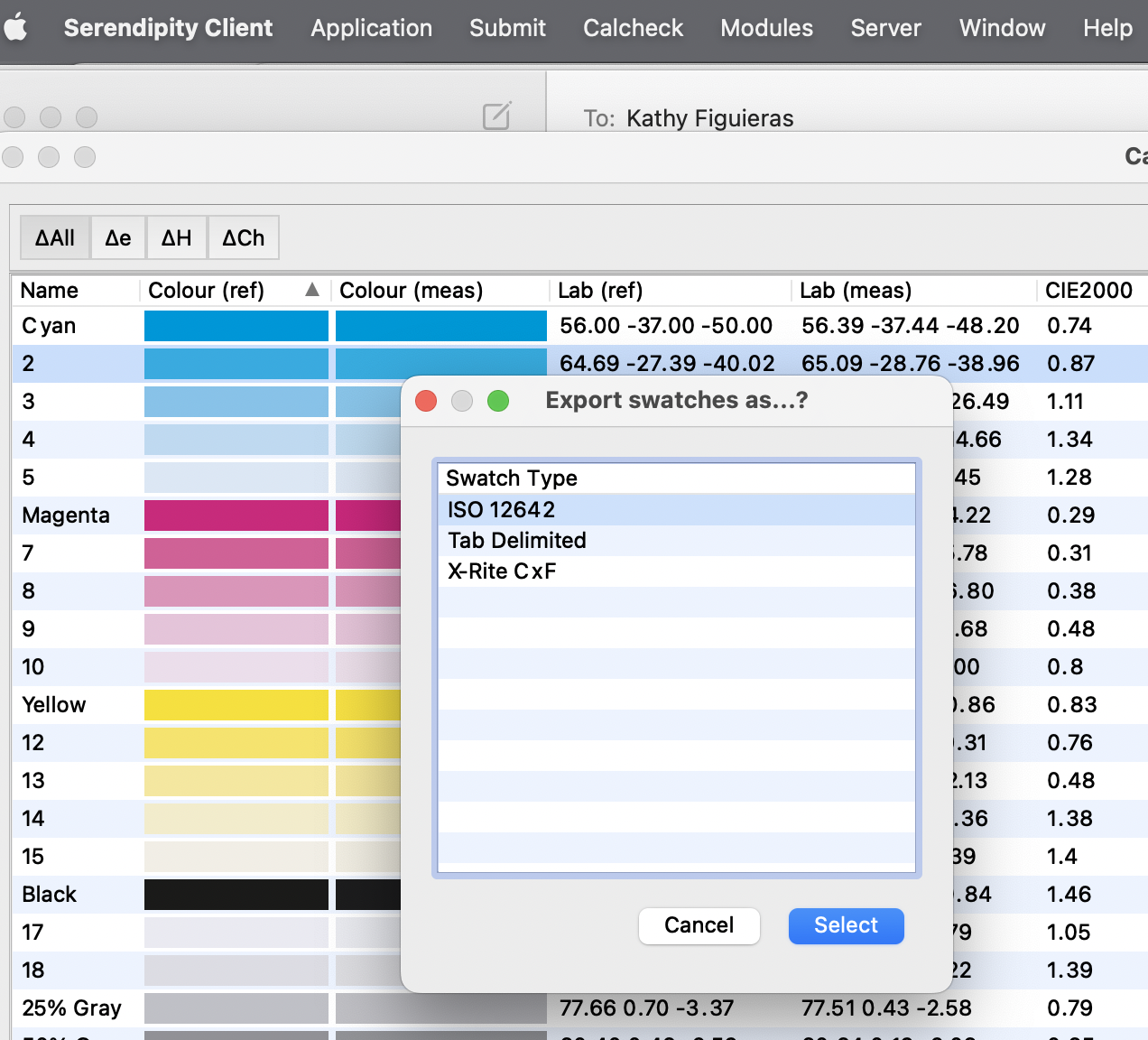 Sample file:
Important Note
This file doesn't provide complete patch information - the user has to assign the "Default Control Strip" definition in track preferences.

Be sure that the selected control strip has exactly the same patch order.
Contact ChromaChecker Support
Additional information and Support Form is available for logged users.