November 10, 2021
CC Digital QC Page troubleshooting
X-Rite iSis
1. Make sure that your page top and left margins are correct White triangle on the top edge is designed to mark the cutting line.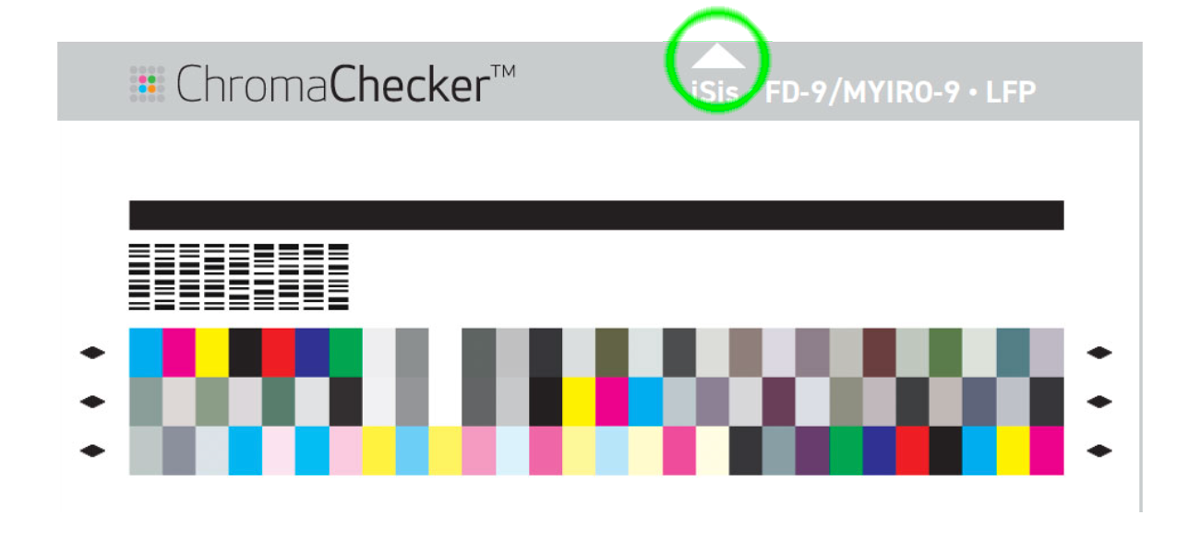 2. Be sure that you have CC Digital QC Scanning Template is loaded. The faster way is to click on the Template list in CC Capture. If not import it from the Public library. Make sure also that the Operator has access to it.

3. Check if all required aliases corresponding to your printers/substrates combinations (from range DQC-01÷DQC-10) are assigned to tracks.
In the following example, we can see 4 printer/substrate combinations (DQC-07, DQC-03, DQC-08, DQC-09) assigned to tracks.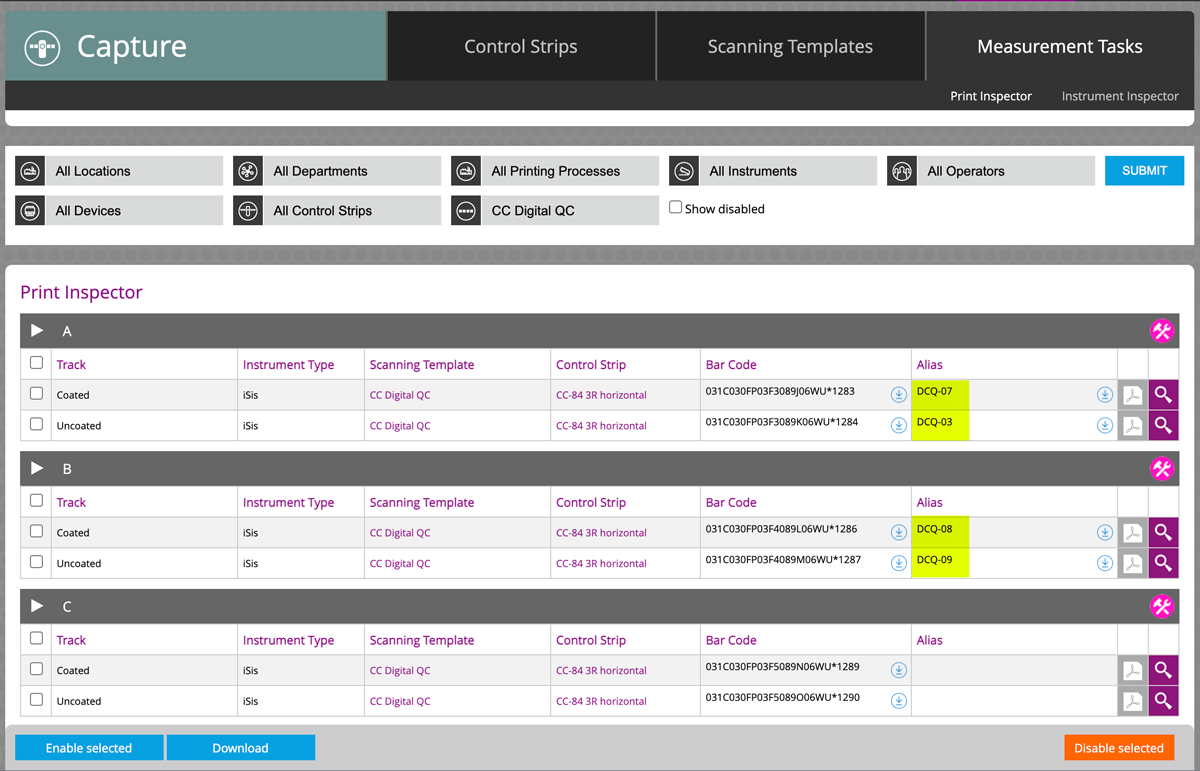 4. Bu sure to use the Barcode Autorecognition feature in CC Capture (left top corner).
Most other instruments
You may use the temple for CC-84 - this is logically the same control strip.
Contact ChromaChecker Support
Additional information and Support Form is available for logged users.