December 30, 2022
Global Color Inspector Preferences
This tool defines various important variables that are widely used by Color Inspector. To adapt to preferred values and customize calculation variables, the user can change the following: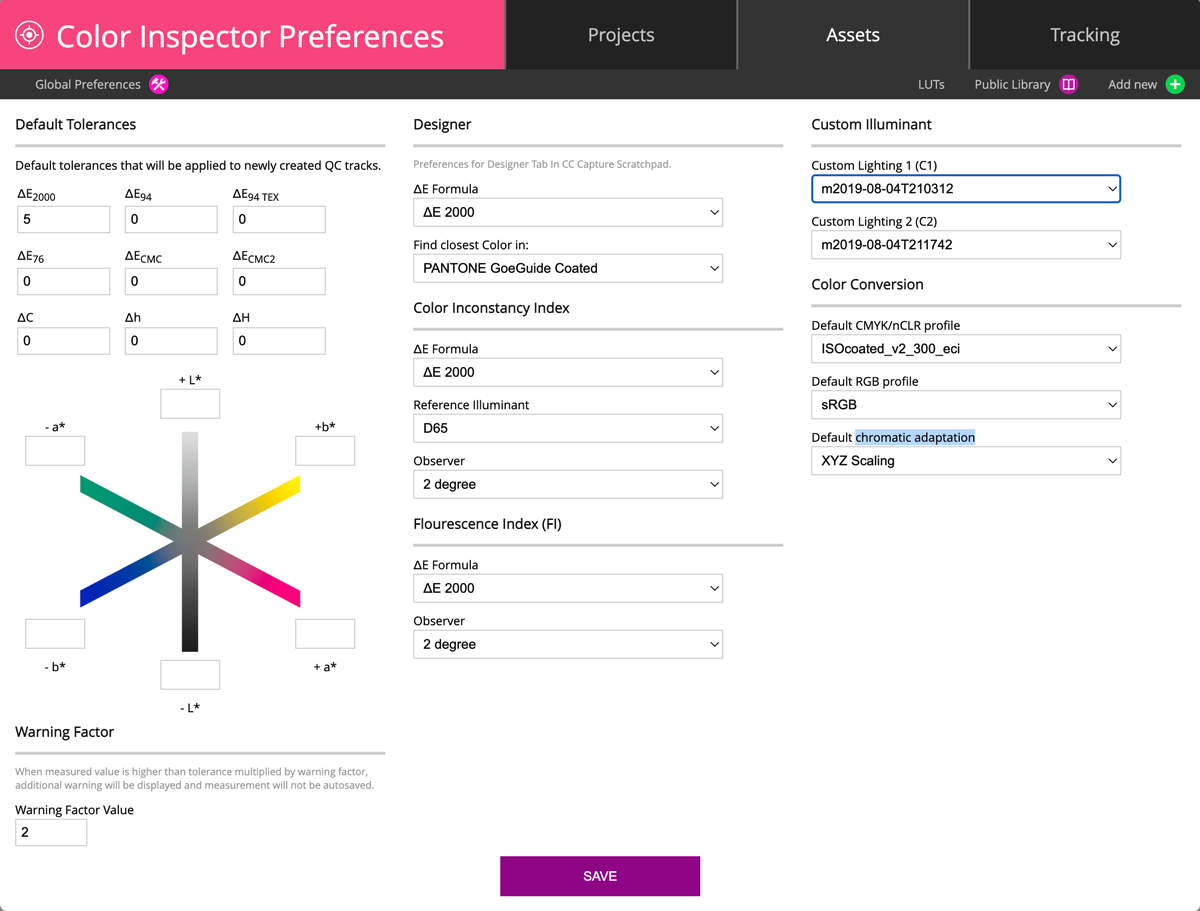 Default Tolerances
Default tolerances that will be applied to newly created QC tracks. If your organization uses uniform tolerances, the fastest way is to set them up here. It is possible to use more than one formula - all selected have to pass to get "green."
Warning Factor
This is a parameter that will question all results that gives value n-times selected default tolerance.
Example:
Global Tolerance ∆E00 = 4, and warning factor = 3; if you get a result above 12, then the auto-save feature stops saving measurement. The system interprets it as an accidental error. The warning message is displayed in the CC Capture interface, so the operator knows to remeasure the sample.
Designer (tab in QuickChecker)
The designer tab automatically searches samples to the closest value in:
ChromaSpot Color Library
Custom (user-selectable color Library or Palette)
REA Design Color System (D65/10°)
In this section the ∆E formula and custom Library/Palette can be specified.

Color Inconstancy Index (CII)
This formula can use various ∆E formulas and different Reference Illuminant/Observer. Specify according to your preferences.


The last two columns show results for Custom illuminants ( Lighting Inspector on Expert account)

Flourescence Index (FI)
This formula can use various ∆E formulas and different Reference Observers. Specify according to your preferences.
Custom Illuminant
ChromaChecker makes it possible to specify two own custom Lighting (C1 and C2). CII, MI, and Color Specyfications can use them. The system will browse Lighting Inspector measurements. CC Capture and CC Display can grab custom Lighting Conditions (X-Rite i1Pro. Konica Minolta Myiro-1), or data from other lighting measurement Instruments can be manually uploaded to the Lighting Inspector.
An example of Custom Illuminant calculation: Metamerism Index — C1 = Custom Illuminant 1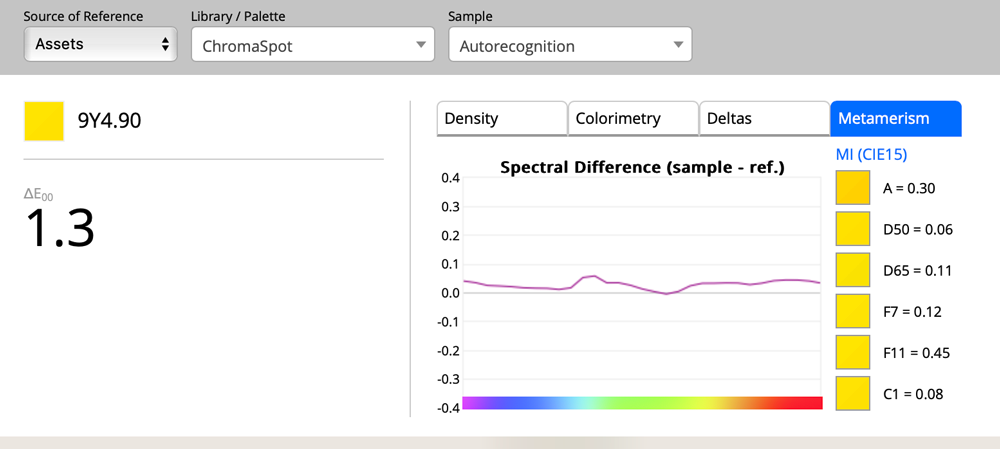 Color Conversion
The default CMYK/nCLR and RGB Profiles are defined for all kinds of Color Conversions in Color Inspector. The color conversion requires chromatic adaptation formula (not spectral, but colorimetrical only data).


Color Inspector Assets — sample report - Section: Color conversion: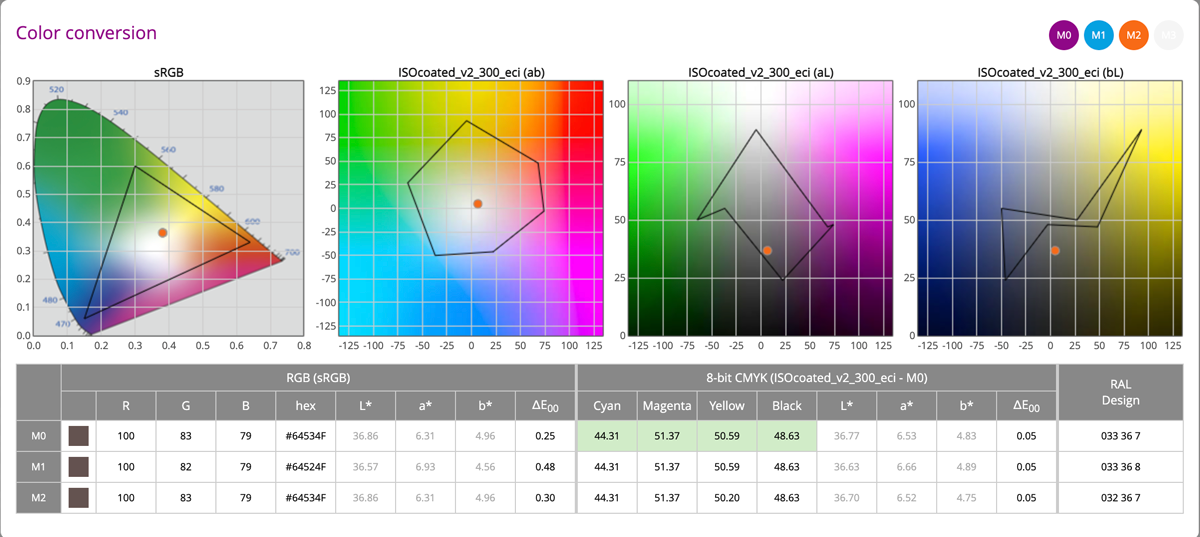 QuickChecker - ICC Tab with Color conversions:

Contact ChromaChecker Support
Additional information and Support Form is available for logged users.