April 25, 2022
Importing CxF Color Library
To import Color Library go to Assets in Color Inspector and Click on "Add New" on the right.

When the following window appears drag-and-drop CxF on the Upload icon.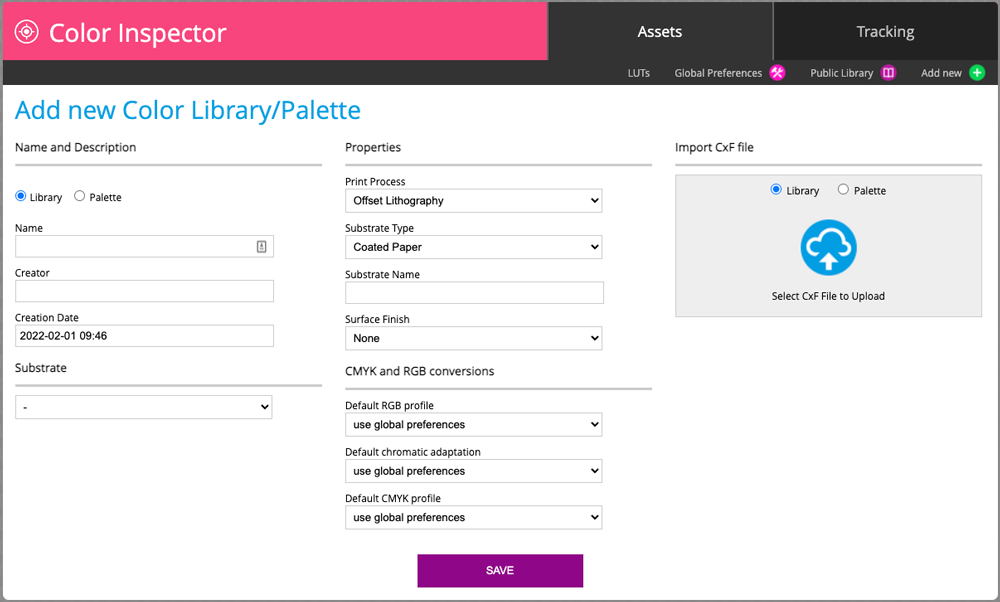 Name and Properties can be edited, setting for CMYK/RGB color calculation selected, and optional Substrate assigned.
Contact ChromaChecker Support
Additional information and Support Form is available for logged users.