June 22, 2021
Palette vs. Library
There is no big difference between Color Palette and Color Library.
The key differences are:
Print Inspector track priority
In Print Inspector Trak's preferences, the user may define both. Color Pallete has HIGHER priority - it means that Print Inspector is looking for the color definition first in the assigned Palette, and if not found in Color Library. That may possible to override the basic definition of the spot color. If the press operator is working with the customer and a specific version of spot color is approved it is possible to create a substitution reference on the fly.
This feature requires to be enabled by CC Champion - an empty palette has to be created and assigned to track - and will work only for such configuration.
CC Capture Operator can create Palettes only.
This will prevent unauthorized color definition. The operator can create a palette - but CC Champion has to switch it to Library.
These features mean that palettes should be treated more temporarily, for the purposes of corrections or ad hoc actions, while libraries are established as permanent repositories.
How to toggle?
Go to Color Inspector on the website interface, select Assets.
The list is split into two parts: first Color Libraries, then Palettes. A magnifying glass is opening the selected item.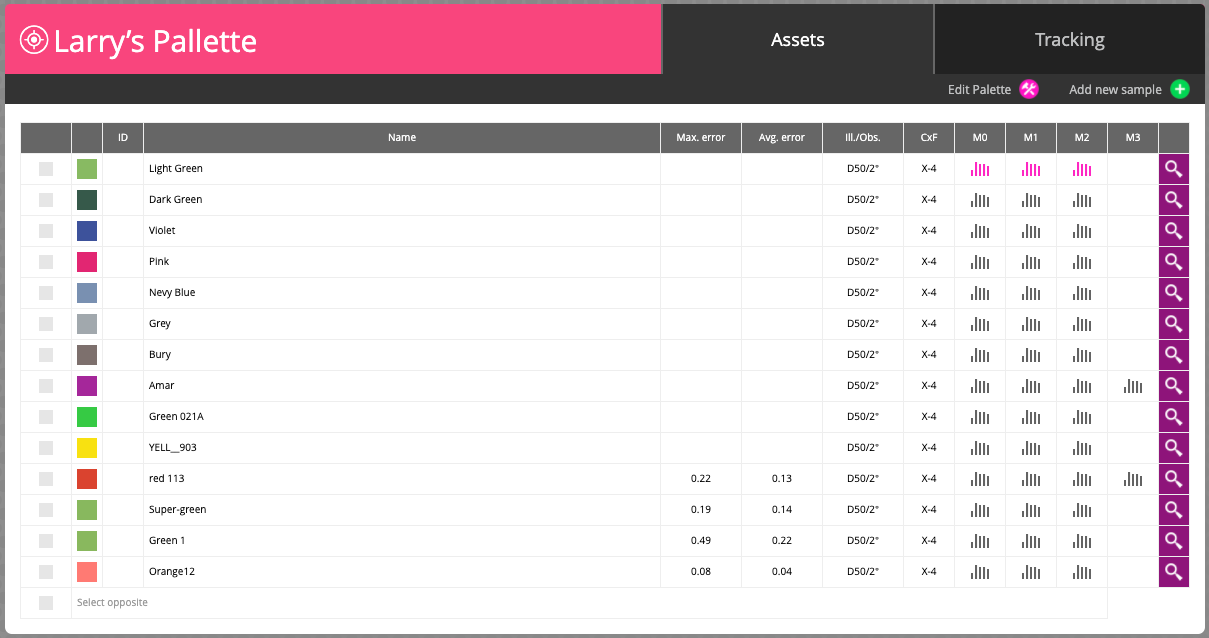 At this point on the top-right menu there is an Edit option - enter it.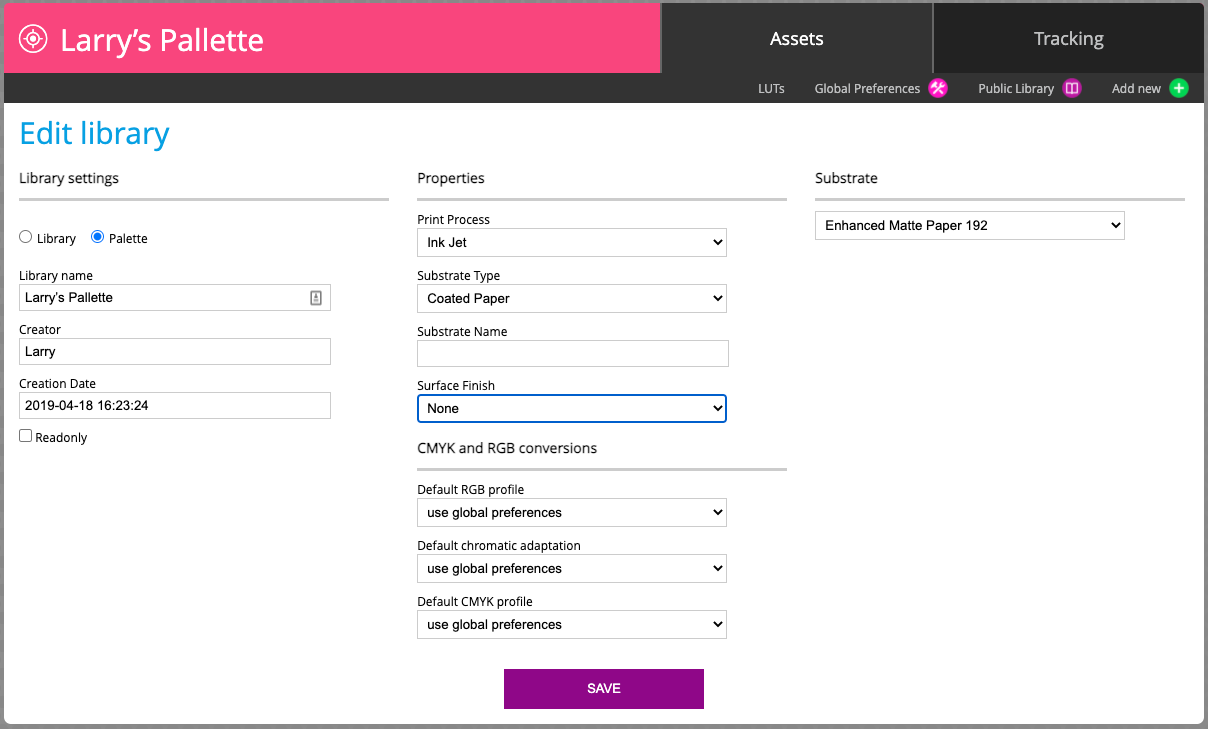 The first option is a Library/Palette switch.
Contact ChromaChecker Support
Additional information and Support Form is available for logged users.