January 17, 2023
Shifts
ChromaChecker enables automatic Operators to Measurement biding based on predefined Shifts.
are part of the Accountability Inspector. The CC Champion has to define at least one Shift Schedule.
Once it exists, it can be assigned to Printing Devices: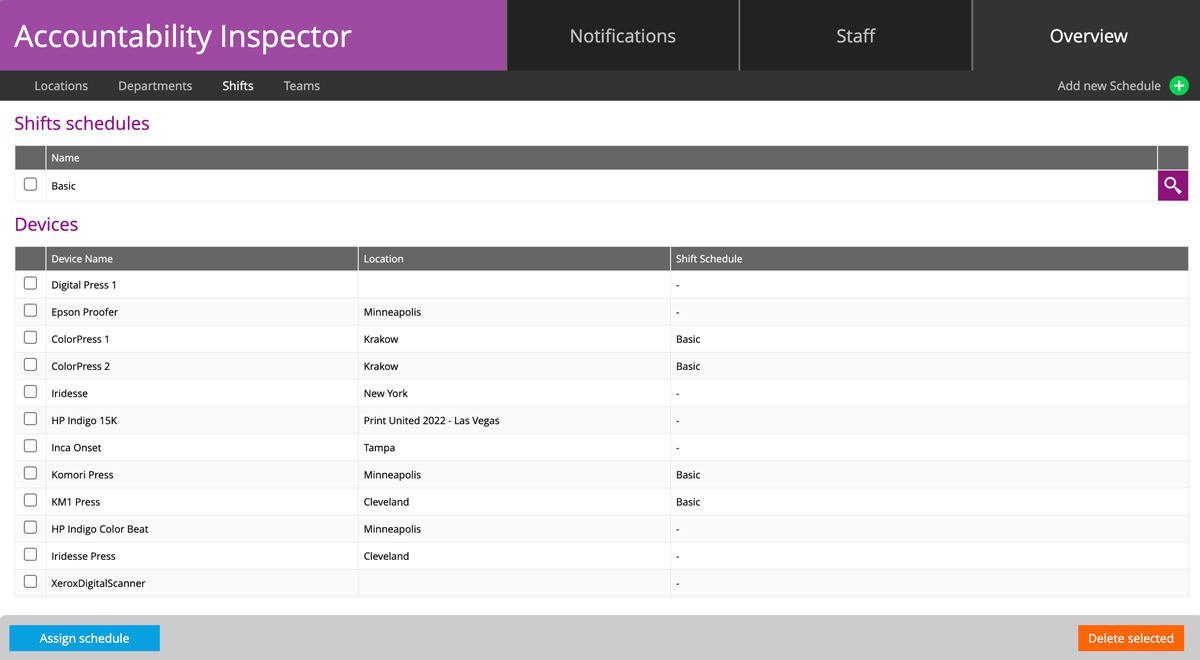 Additionally, each Printing Device preference( Print Inspector) enables defining shifts: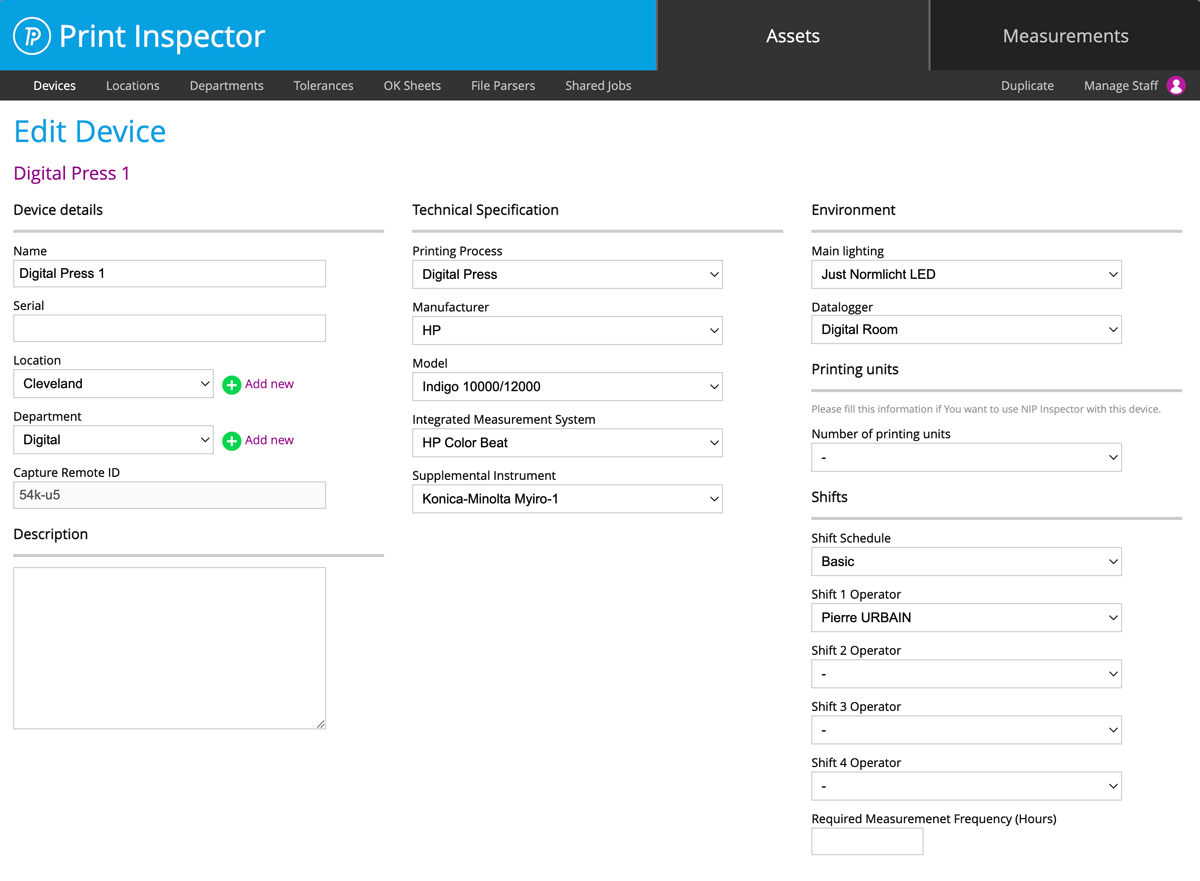 Based on the Shift Schedule schema, the Operators can be bonded.
Contact ChromaChecker Support
Additional information and Support Form is available for logged users.