February 1, 2022
Virtual Process Print (CMYK, ECG)
Virtual Spot Print is a simulation-based on Color Management Engine calculation. Take into account that real-world scenarios are often different from any predictions, or simulations. ChromaChecker has a LUTs tool that creates a series of iterations based on real prints measured with the spectrophotometer. Virtual Spot Print is used for fast pre-qualification and helps to make decisions but for hi-demanding workflows is a supplemental tool only. Error reported in Virtual Print in real-world can be higher as no printing process is perfect.
Virtual Print parameters
Select Color Library or Palette then click the Virtual Spot Print button, then specify ICC profile and additional parameters in the dialog box.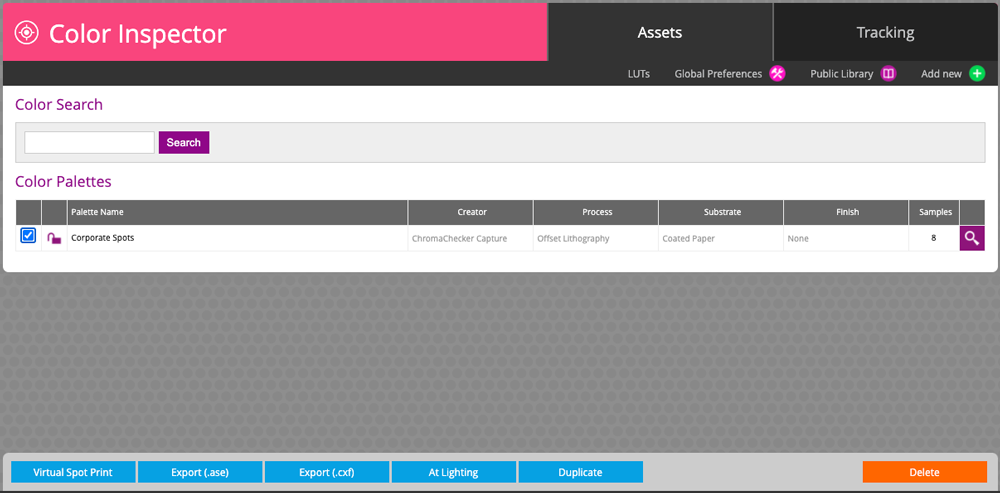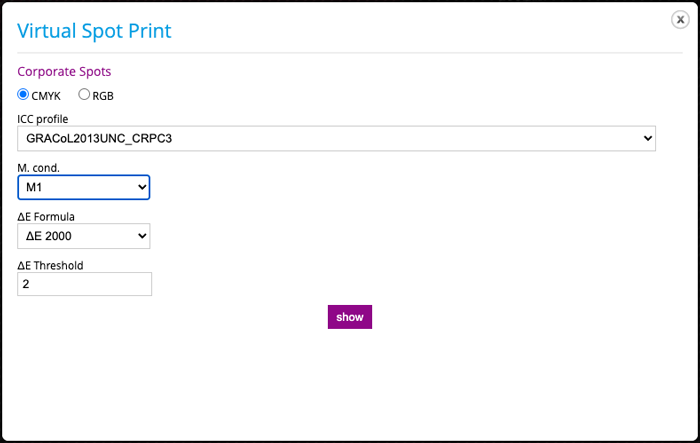 "Corporate Spots" Library virtually printed using selected ICC profiles
Our sample Library that all users can test when virtually printed reports some color samples as out of the gamut.
1. GRACoL 2013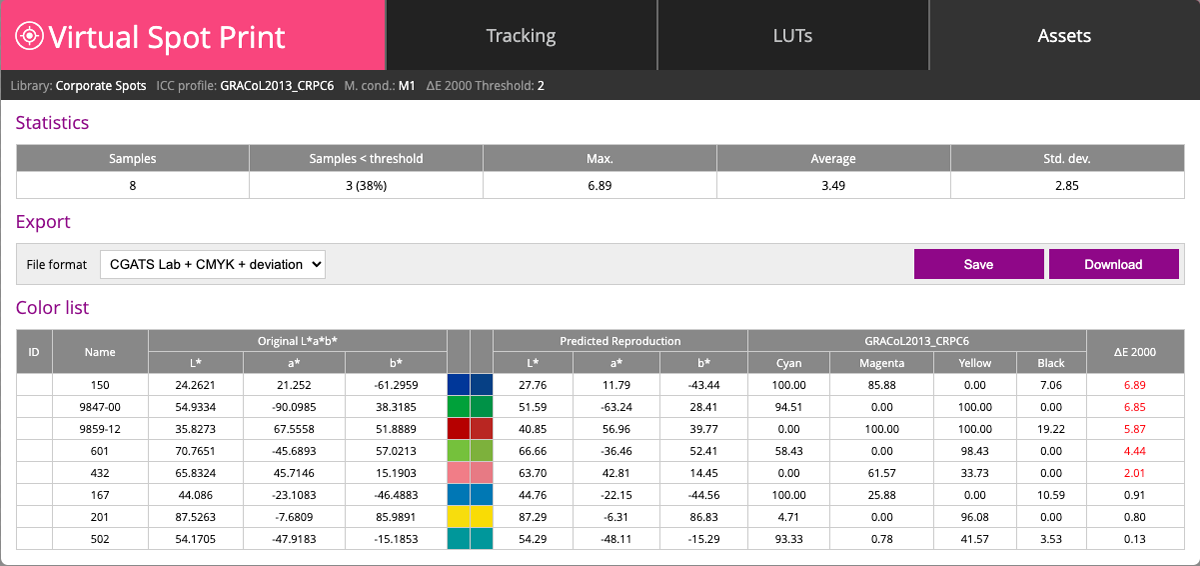 Typical CMYK printing on coated paper doesn't allow accurate color rendering for most spot colors from the sample library.
2. CMYK Digital Printing (CRPC-7)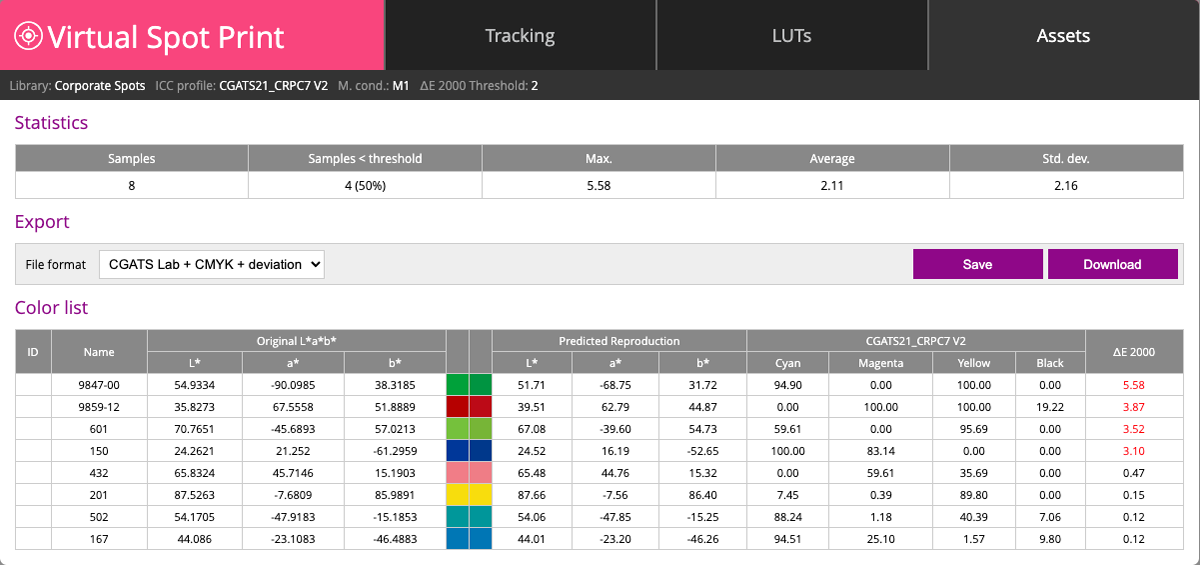 The digital print process limited to CMYK only is also not capable of accurately rendering four spots but numbers are better.
3. Newspaper (WAN_IFRAnewspaper26v5)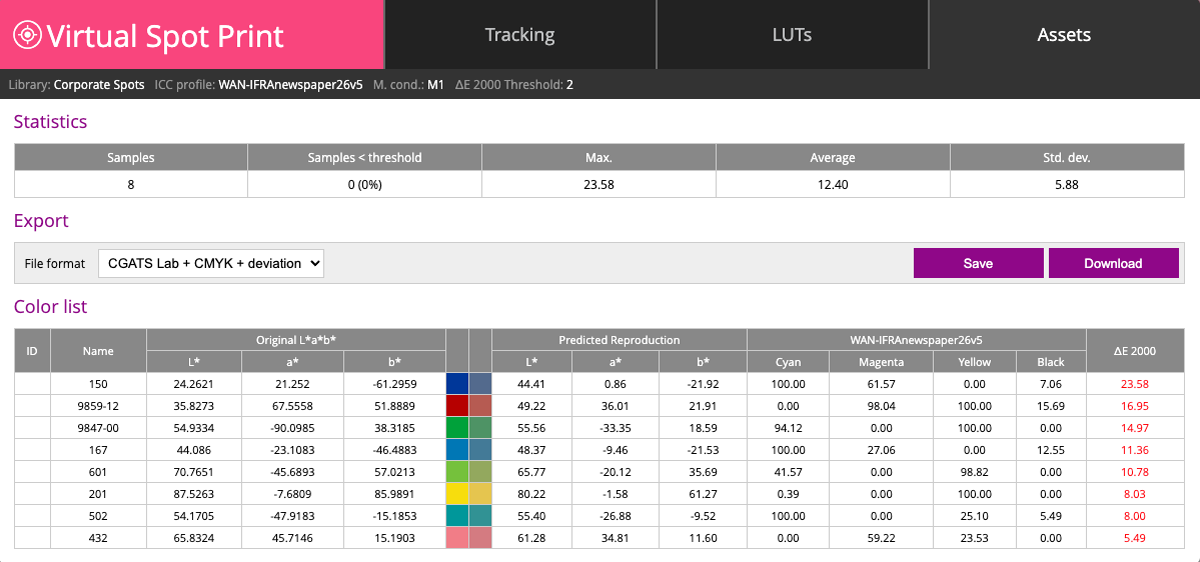 All samples in newspaper print conditions are printed with high deviations.
4. ECG GRACoL2013_OGV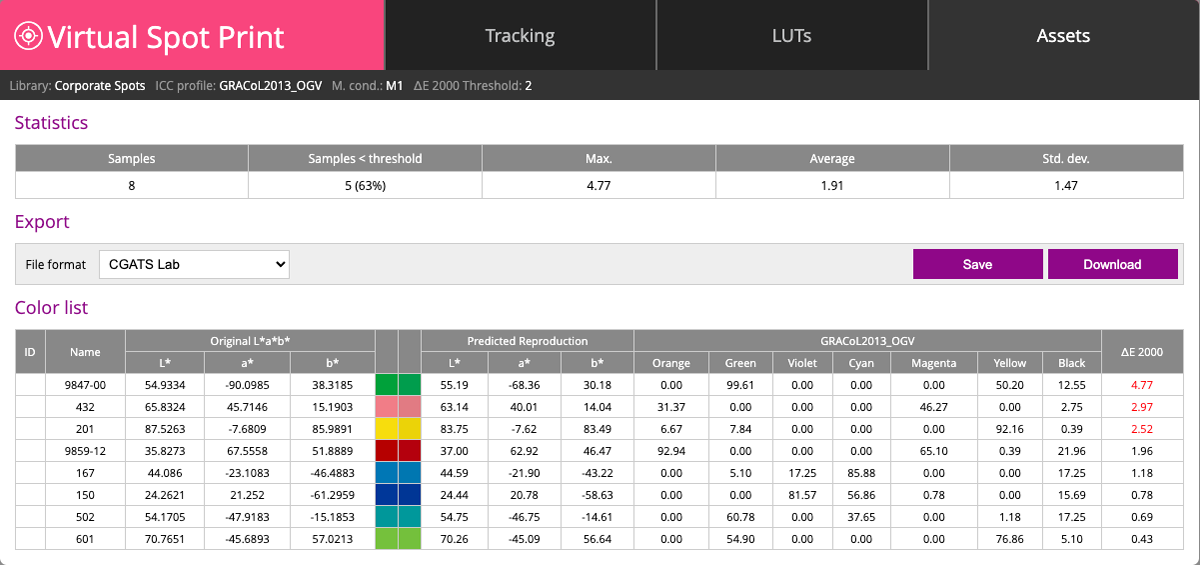 Extended Color Gamut technology offers a generally better gamut- but now some samples previously printable went out of gamut.
5. ECG GRACoL2013_OGV_S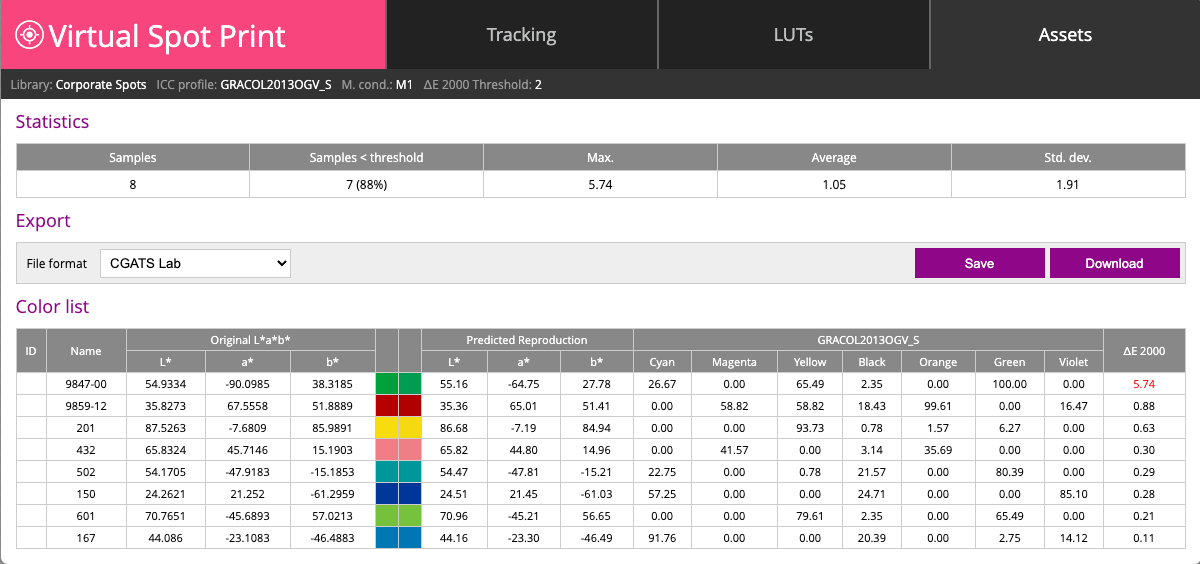 At these print conditions, only one green sample is still out of the gamut.
6. Idealliance PrintWide2020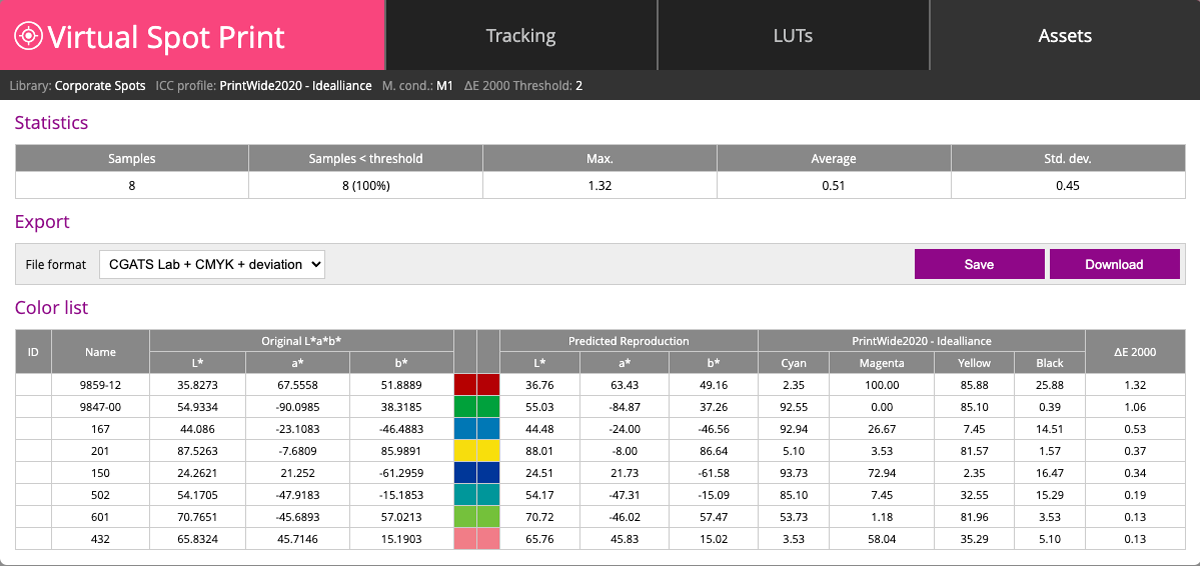 CMYK Color space that is capable to render the whole sample library.
Consult also Virtual Spot Print in RGB color space
Contact ChromaChecker Support
Additional information and Support Form is available for logged users.