December 30, 2022
CRI (Color Rendering Index)
CC delivers a detailed CRI analysis.
CC Capture
CC Capture Report contains the following :
CRI D50 General Index (a special version of the CRI for ISO-3664)
CRI (Ra CIE13.3)
CRI (Ra 2012)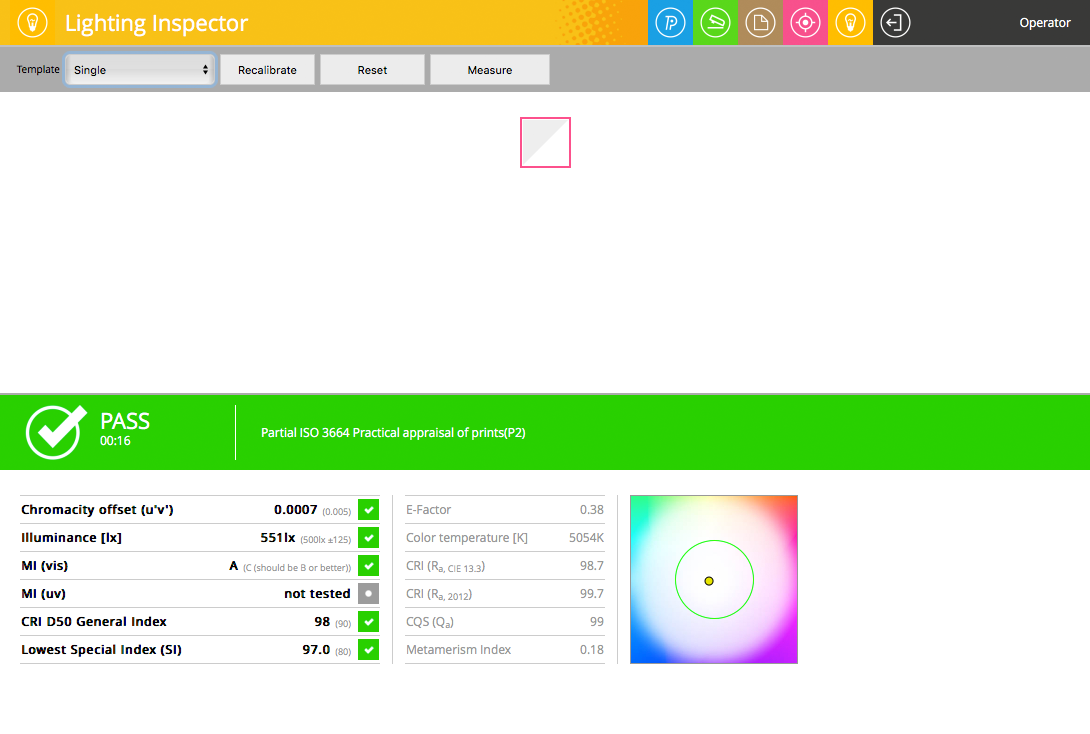 Website Interface
Lighting Inspector delivers detailed information on CRI (3 variants of the CRI formula).
Contact ChromaChecker Support
Additional information and Support Form is available for logged users.