July 26, 2022
Datalogger web-server Application
Datalogger has a built
-in application that enables to change of device settings.
AP mode
When the device is not configured (a new out of the box or just after reset) it runs a simpler AP version.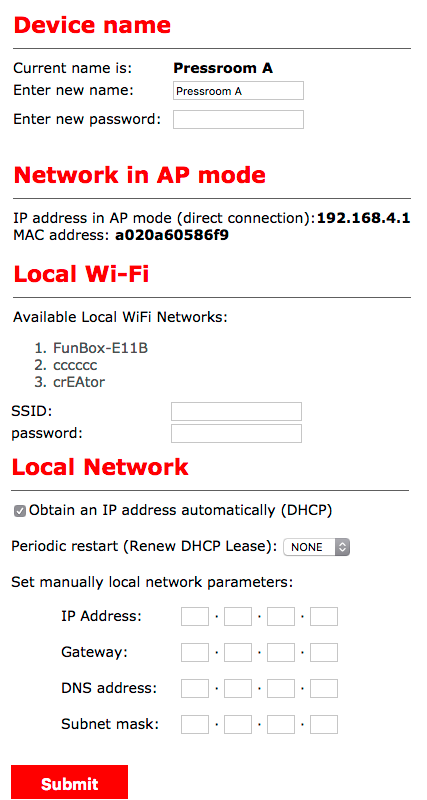 In this single-page setup, a device name and Hi-Fi Settings can be established.
Connected to the Internet mode
The device that is already connected to the Internet has a more complex configuration menu.

Home Page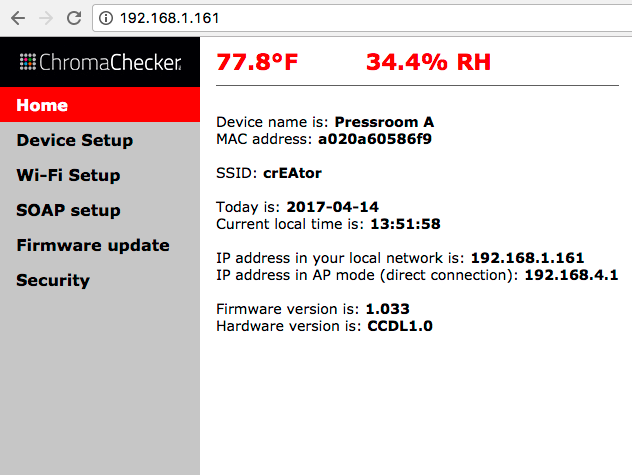 Device Setup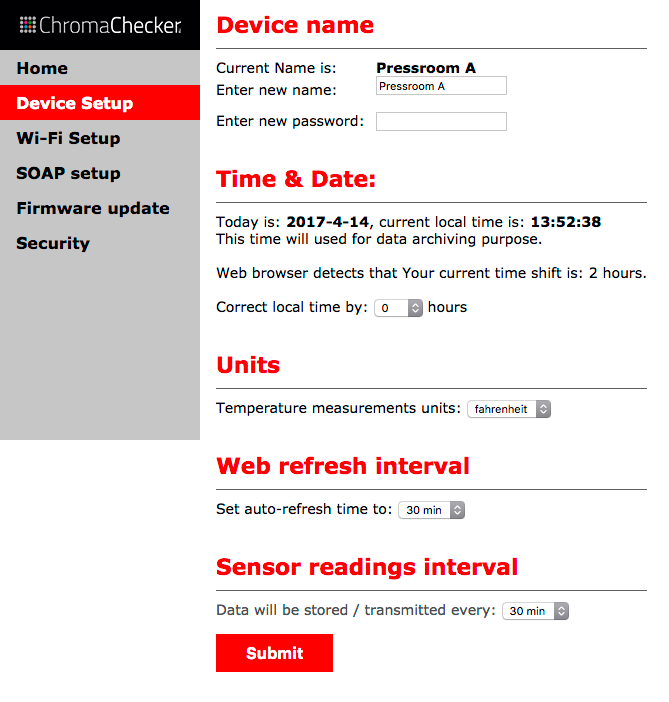 Wi=Fi Setup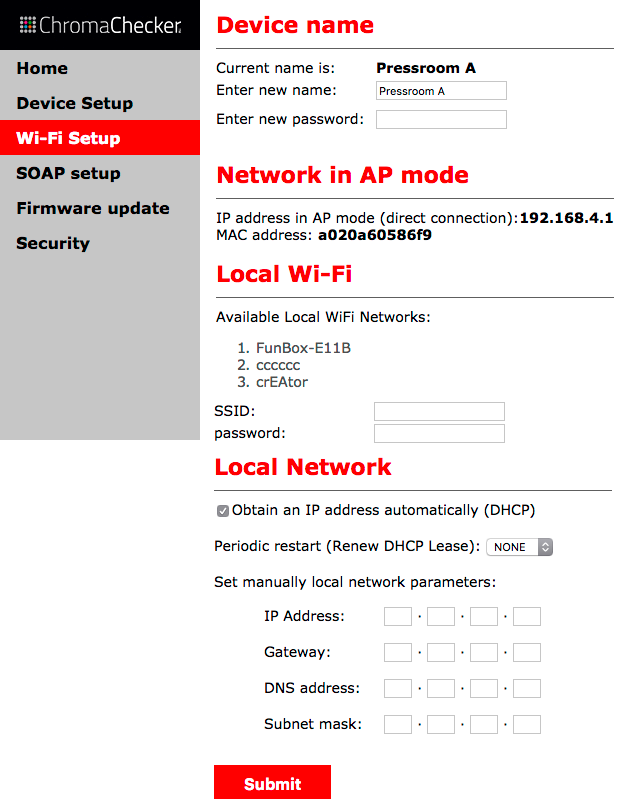 SOAP Setup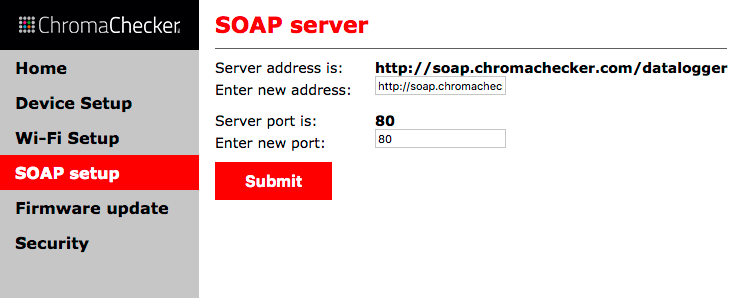 Firmware update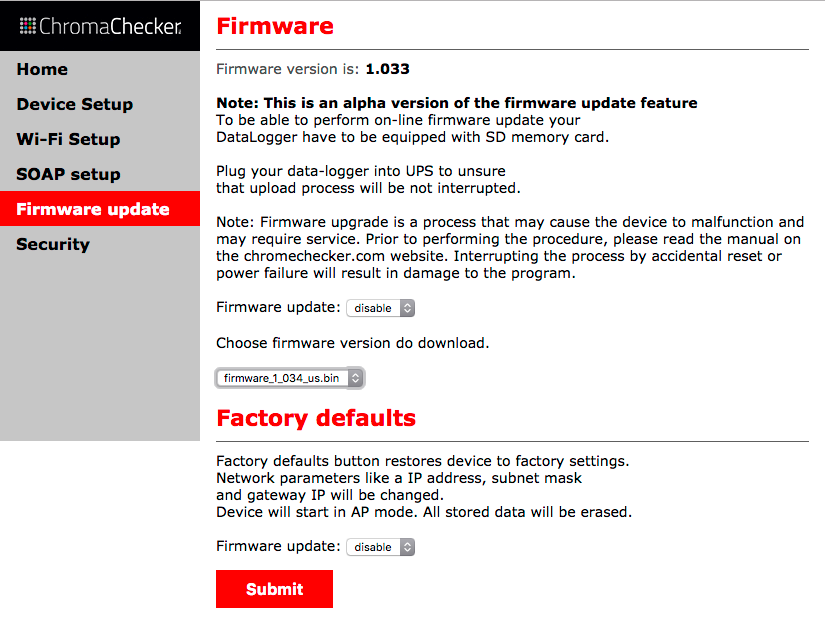 Security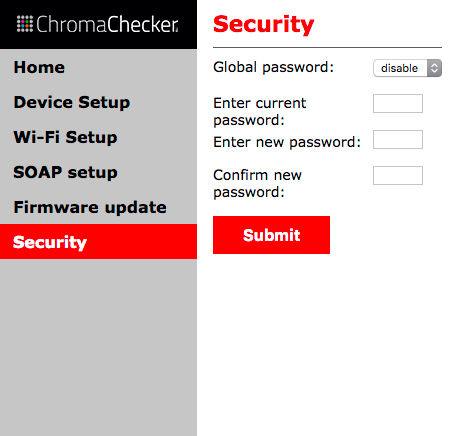 PDFs
Contact ChromaChecker Support
Additional information and Support Form is available for logged users.