April 6, 2022
Entering tolerance values in the system
On the printed sheet exclude patches that are not acceptable. Now - for the documentation right down values that represent boundaries of tolerance.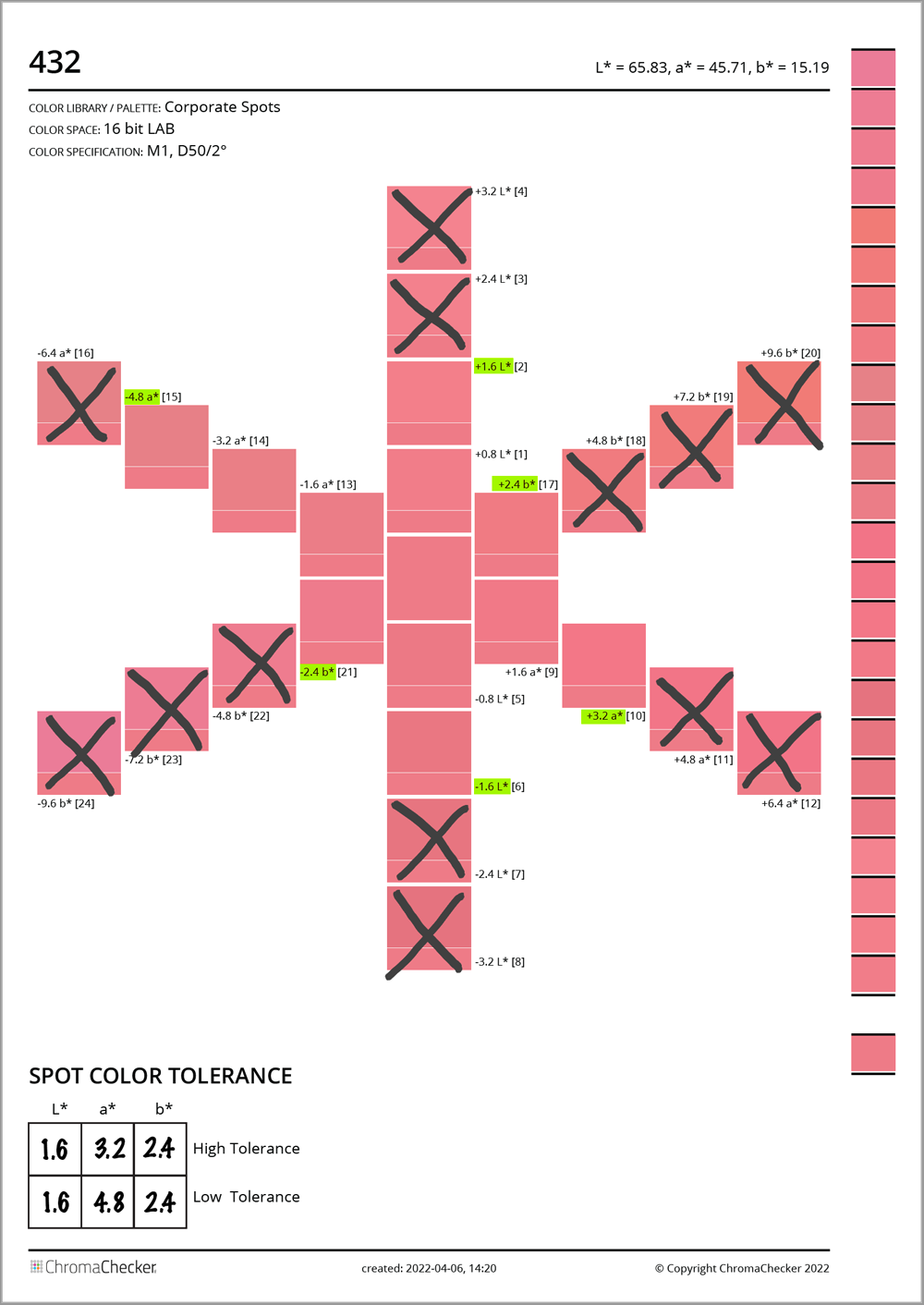 Values highlighted with a green marker define 6-axes snowflake tolerances.
Open Color sample in Color Library (Color Inspector assets)


Find sample (432) and click on "Adit and Add Tolerance Set"



In Tolerances section click on "Add New"



In Function select "∆L*, ∆a*, ∆b* (Snowflake)" and enter values



Save! Now the Tolerance Edit window will display:


and Sample Report has new section:



ChromaChecker Color Inspector Libraries offer advanced tolerances, specific for each color sample.
Previous
Next
Contact ChromaChecker Support
Additional information and Support Form is available for logged users.