April 25, 2022
Export CxF from website interface
To export the CxF file go to Assets in Color Inspector select Color Library or Palette and click the Export CxF button on the bottom. There are a couple of variants for exporting CxF files that are compatible with different third-party solutions. Most of the file formats have some limitations and depending on requirements a selected version should be selected. The list of file formats is periodically updated according to the customer's requests. Please check website for the most recent version.
1. Select Palette or Library


2. Select the required CxF compatibility version
(X-Rite eXact Manager in this example)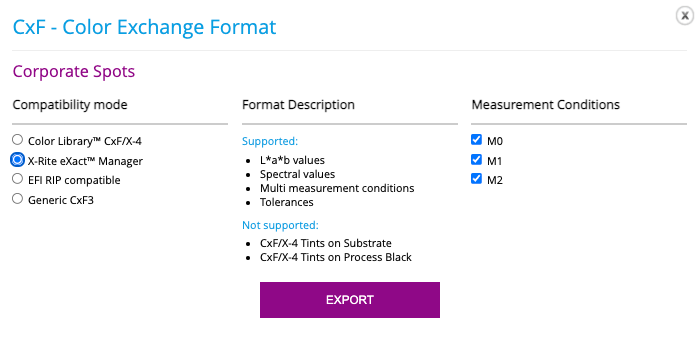 3. Save the file.
There is also a limited version of the CxF Export feature built into CC Capture
Contact ChromaChecker Support
Additional information and Support Form is available for logged users.