April 25, 2022
CxF Export from CC Capture
Palettes can be exported from the website and from the CC Capture.
Color libraries are available from the website only.
Exporting Palette from CC Capture.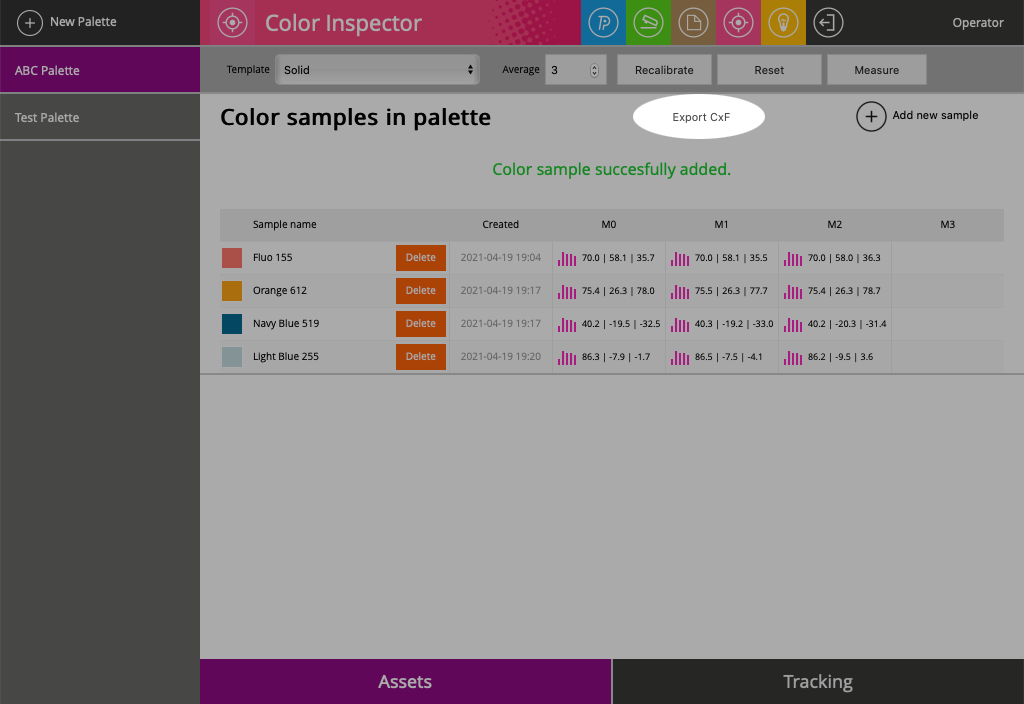 If you need to display a palette content while the instrument is in measurement mode hit the "Reset" button or click on the palette name (left-side).
Your CxF file will be downloaded to your Export Folder (CxF subfolder) - if not defined system will ask you where to download the requested file.

Contact ChromaChecker Support
Additional information and Support Form is available for logged users.