October 27, 2023
HP Color Beat
Requirements:
HP Press with ColorBeat capability.

ChromaChecker account
Configure Print Inspector to receive data from HP printers with ColorBeat
In Print Inspector, click on your Device Name to access its preferences or Add a new Device

Enter the Printer's Serial number in the Serial field
(if you are not sure what is your printer's SN, please contact your HP specialist)

Under Technical Specification, select your printing device:
- Printing Process: Digital
- Manufacturer: HP
- Model: Indigo xxxxx
- Integrated Measurement System: HP Color Beat


- Click Save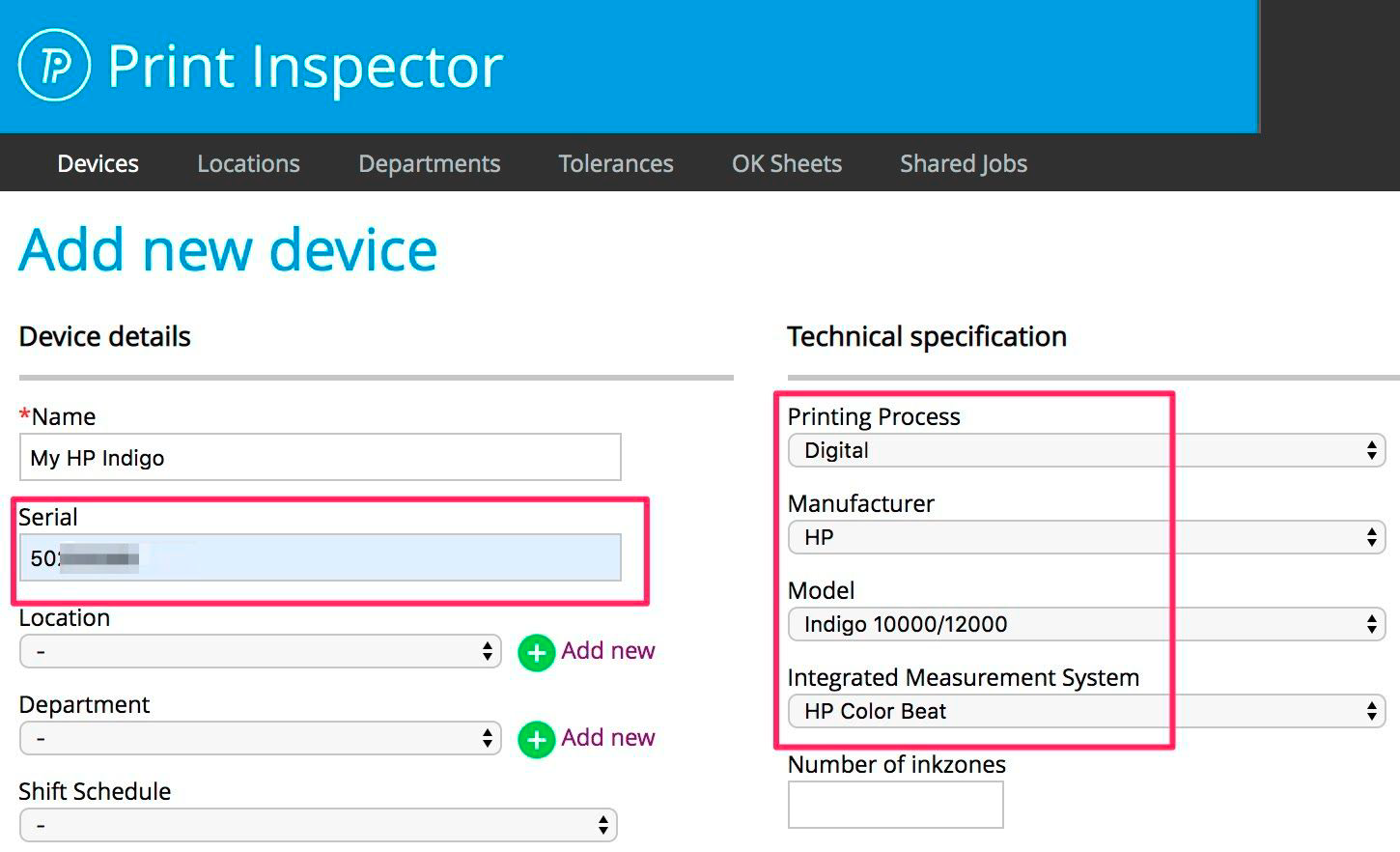 Connect ColorBeat to ChromaChecker
Go to "HP ColorBeat" located under the menu.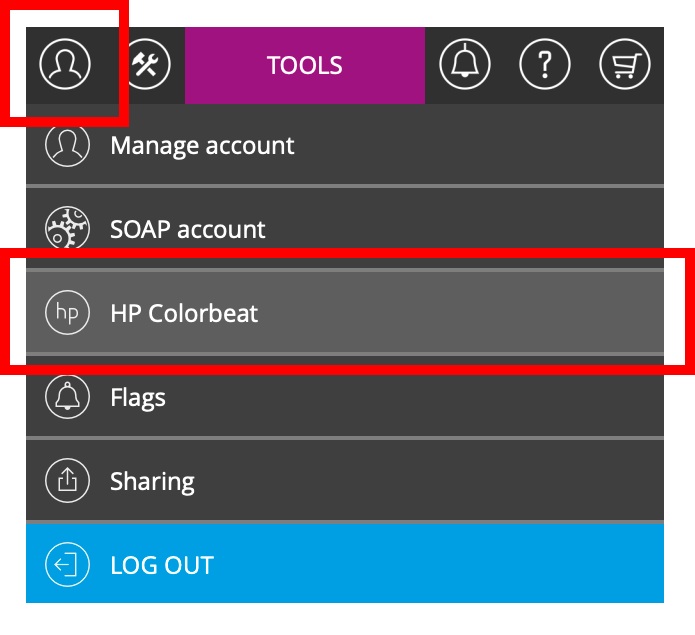 Enter HP's API access information (

Key

&

Secret

), then click on

Save
(if you do not have these credentials, see Using ColorBeat or please contact your HP specialist)




Set default Tolerances for a new tracks ie.:
- Calculate to: ICC Profile
- CMYK / nCLR ICC profile: GRACoL 2013 CRPC6
- Tolerance set: G7 Color Space Proof Tolerances 2020
- E-Factor Expectation Limit: 5


Go back to your Print Inspector dashboard to see all new measurements available for your HP Printers with ColorBeat capability. (Please allow several hours for ChromaChecker to retrieve all measurements available from HP servers)

Using ColorBeat
Note: This requires "Administrative" Privileges to access the Marketplace.
If the standard is in PrintOS, run the Color Beat wizard using the Company Standard before running production and immediately after a color calibration on the appropriate stock.
Two Steps:
Ensure "Company" Standard is uploaded to the PrintOS Color Beat settings page in the client account.

The operator chooses the "Company" Standard when performing the Color Beat wizard. If you want to use a different standard simply change the desired standard in the wizard at the press.
The JSON identifies the ChromaChecker account name for sharing of information The file must be installed by the local print OS administrator through the print OS website under print beat and options located by the gear icon. Go to the tab for color and add a custom standard.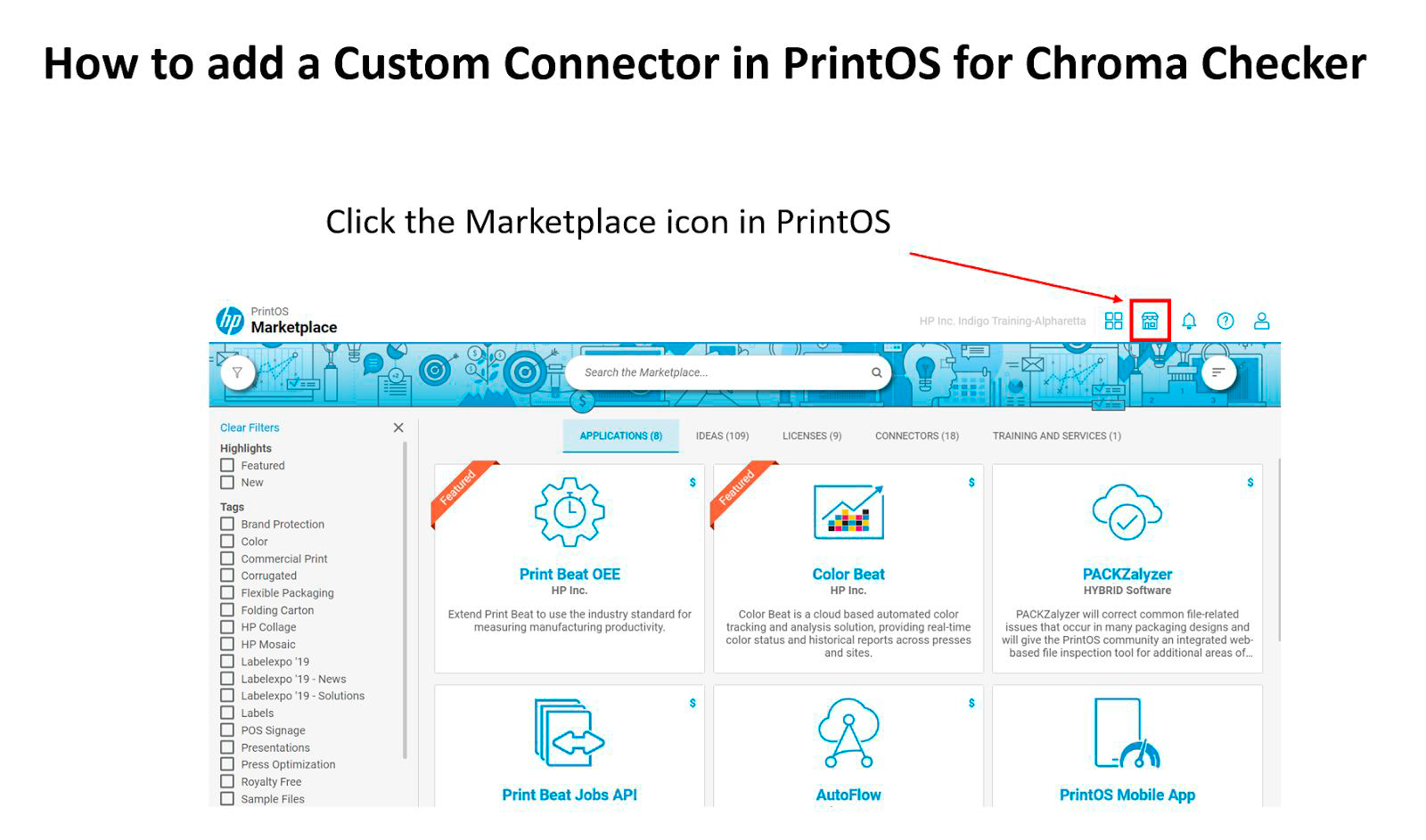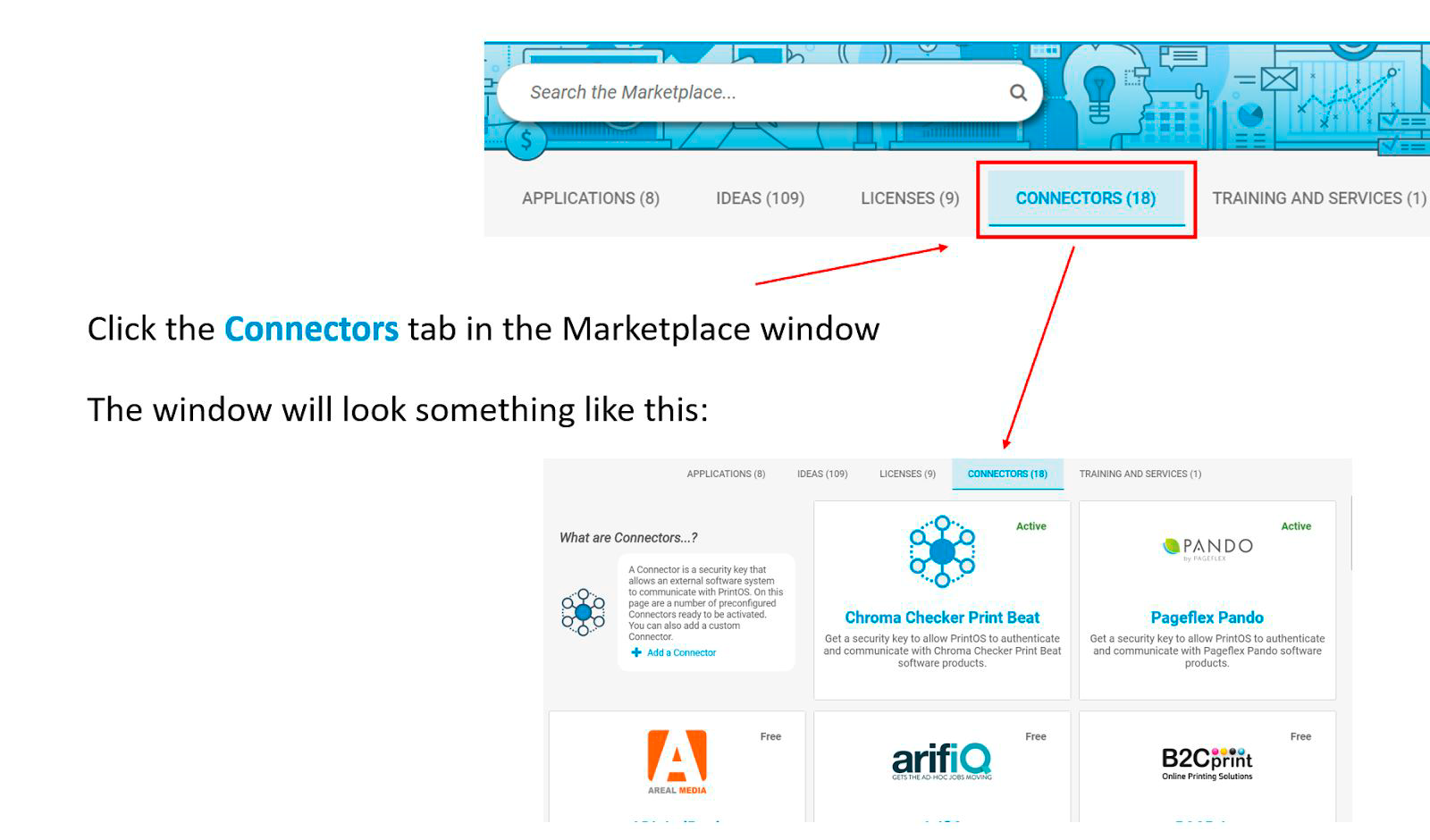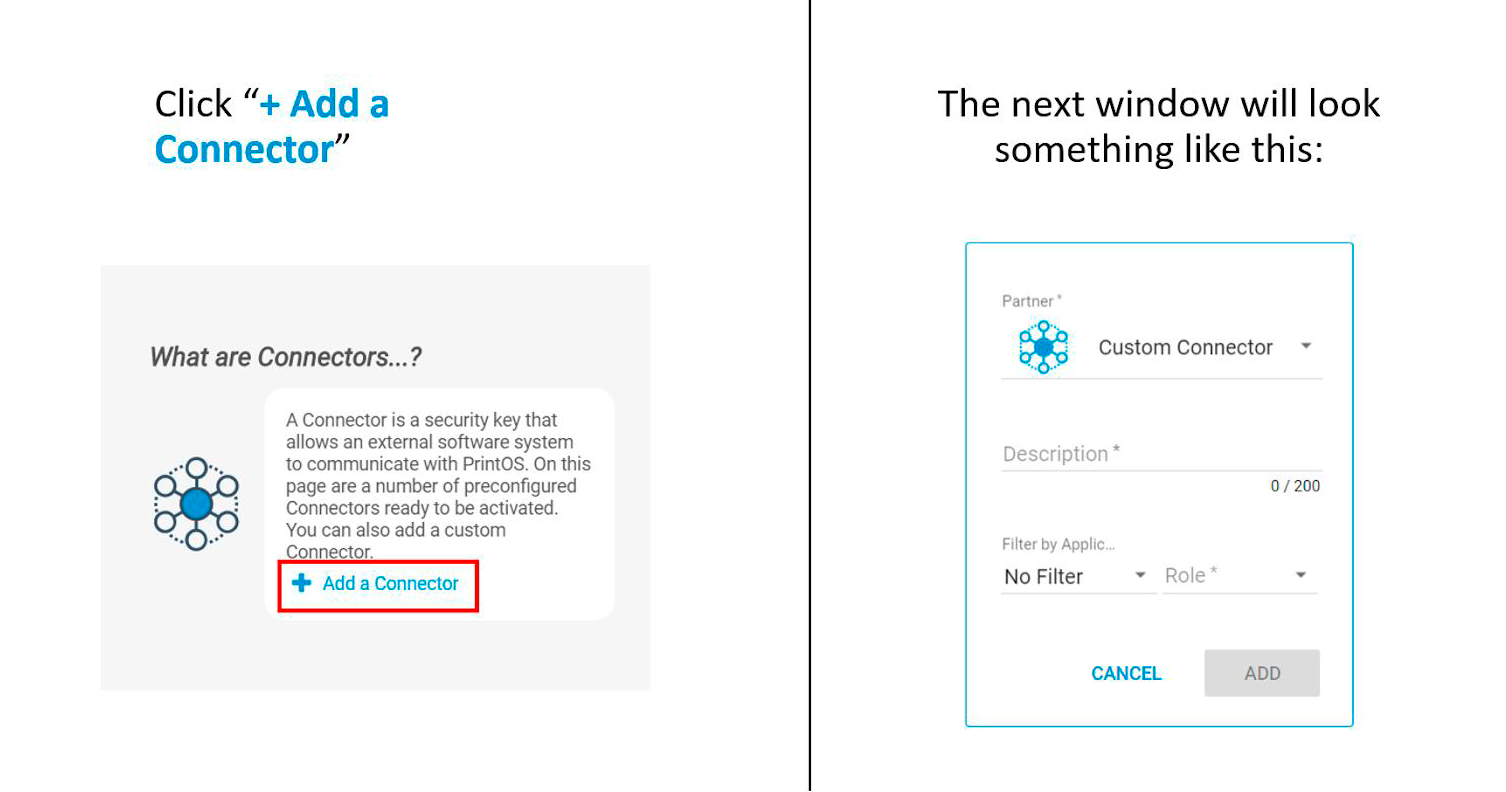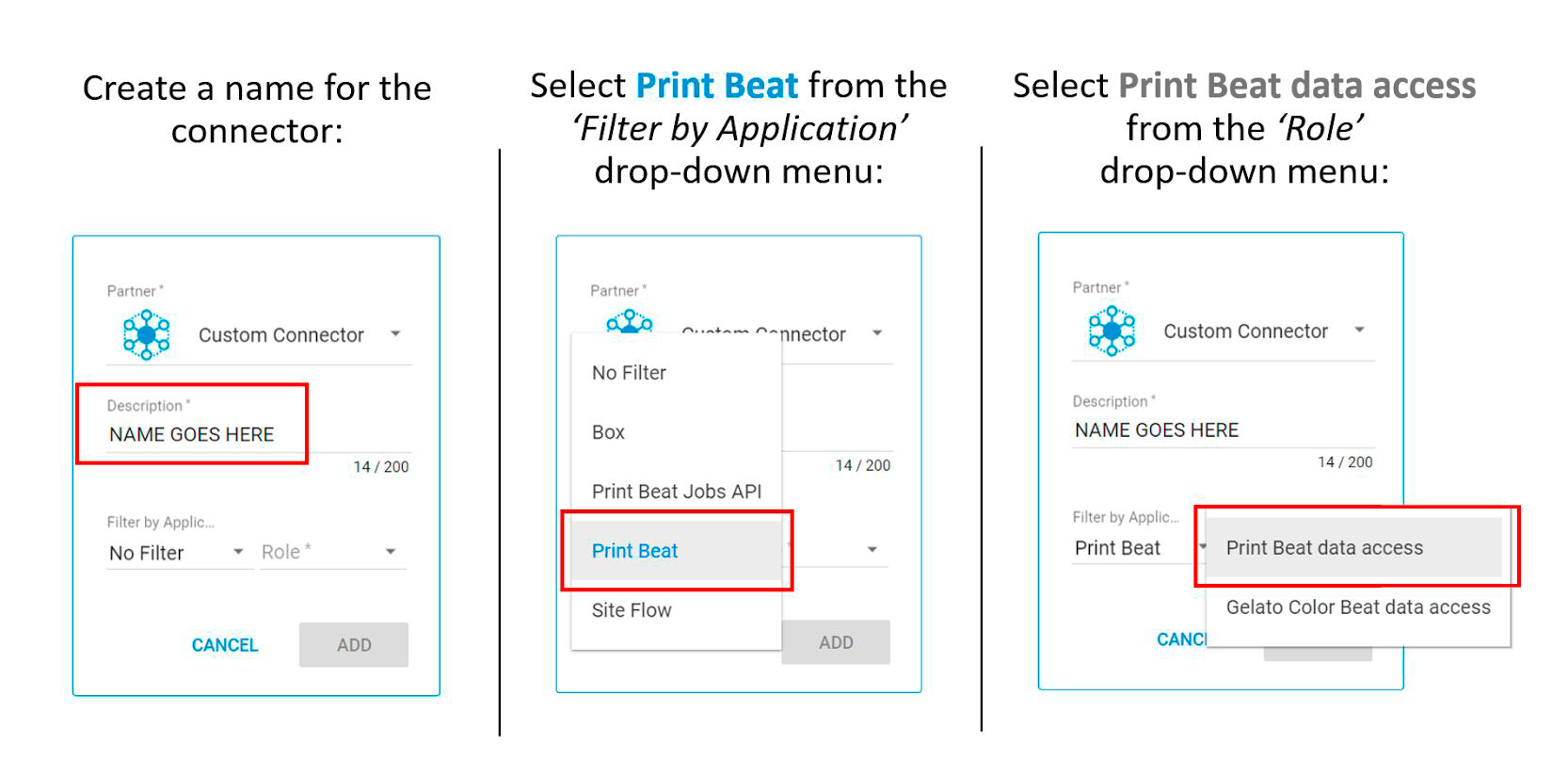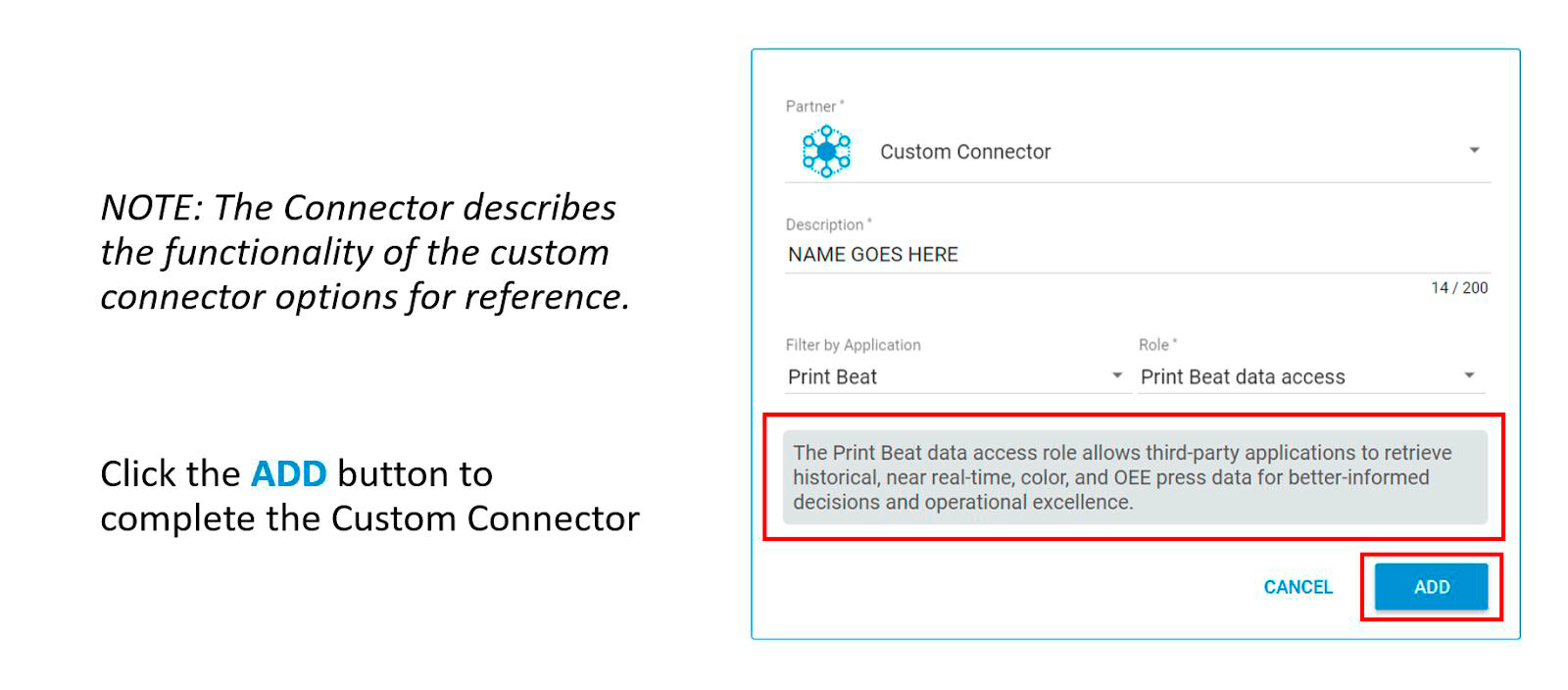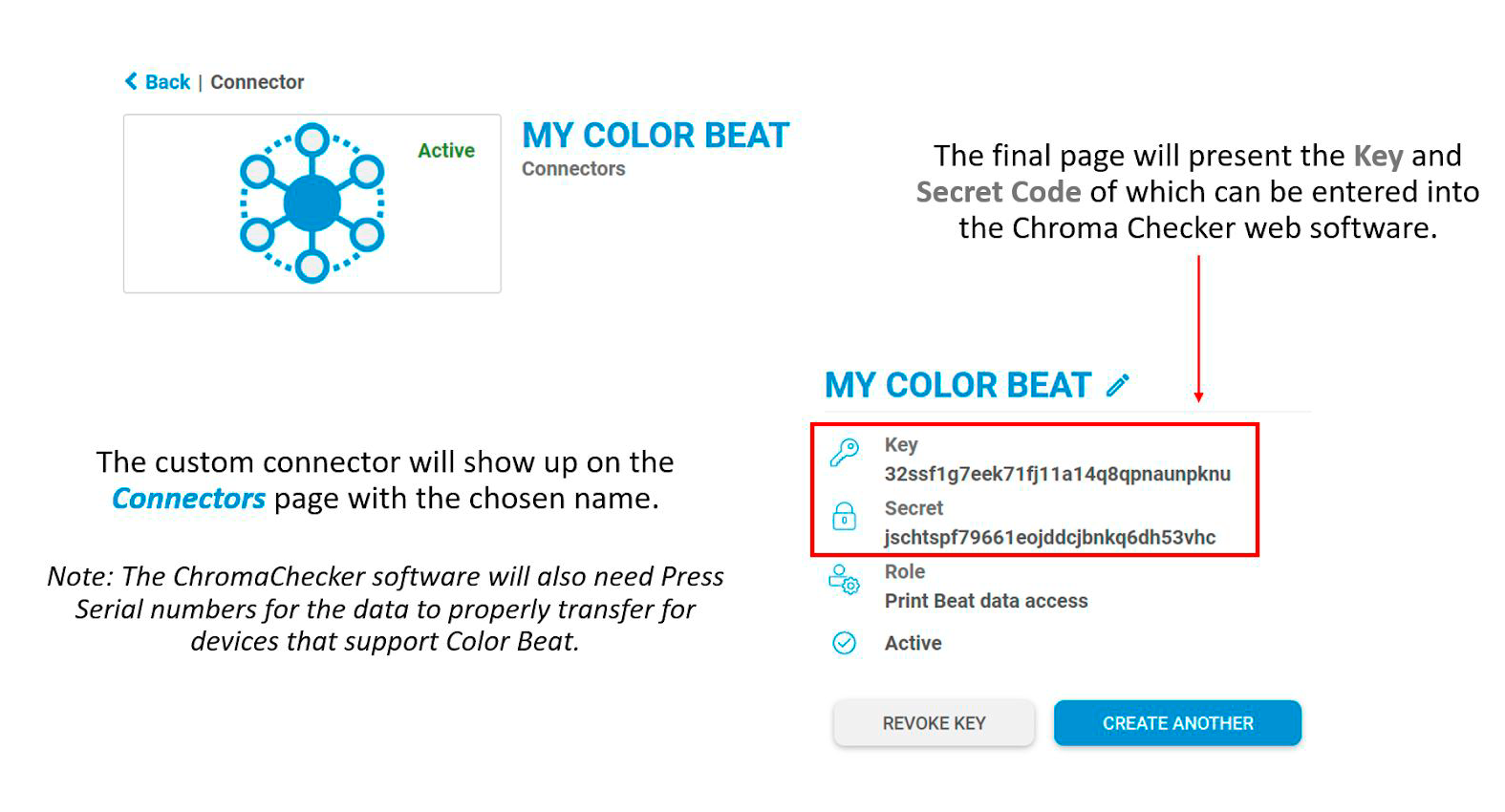 Resources: HP E-Learning
Note: The HP Indigo sets the Device Front End (DFE) and ColorBeat standard. This can be either GRACol, ISO, or Indigo. It's important that these match since ColorBeat will report based on the standard selected. An example mismatch may be If the DFE is set to Indigo Standard and ColorBeat is set to GRACol, the score will be invalid.

Related Topics
Contact ChromaChecker Support
Additional information and Support Form is available for logged users.