SUPPORT - MANUALS & DOWNLOADS
Environmental Inspector
ChromaChecker™ RHT Cloud DataLogger
To register new ChromaChecker™ RHT Cloud DataLogger there is a dedicated Setup Assistant.
The Device has built-in OLED display. Follow on-screen instruction for fast installation.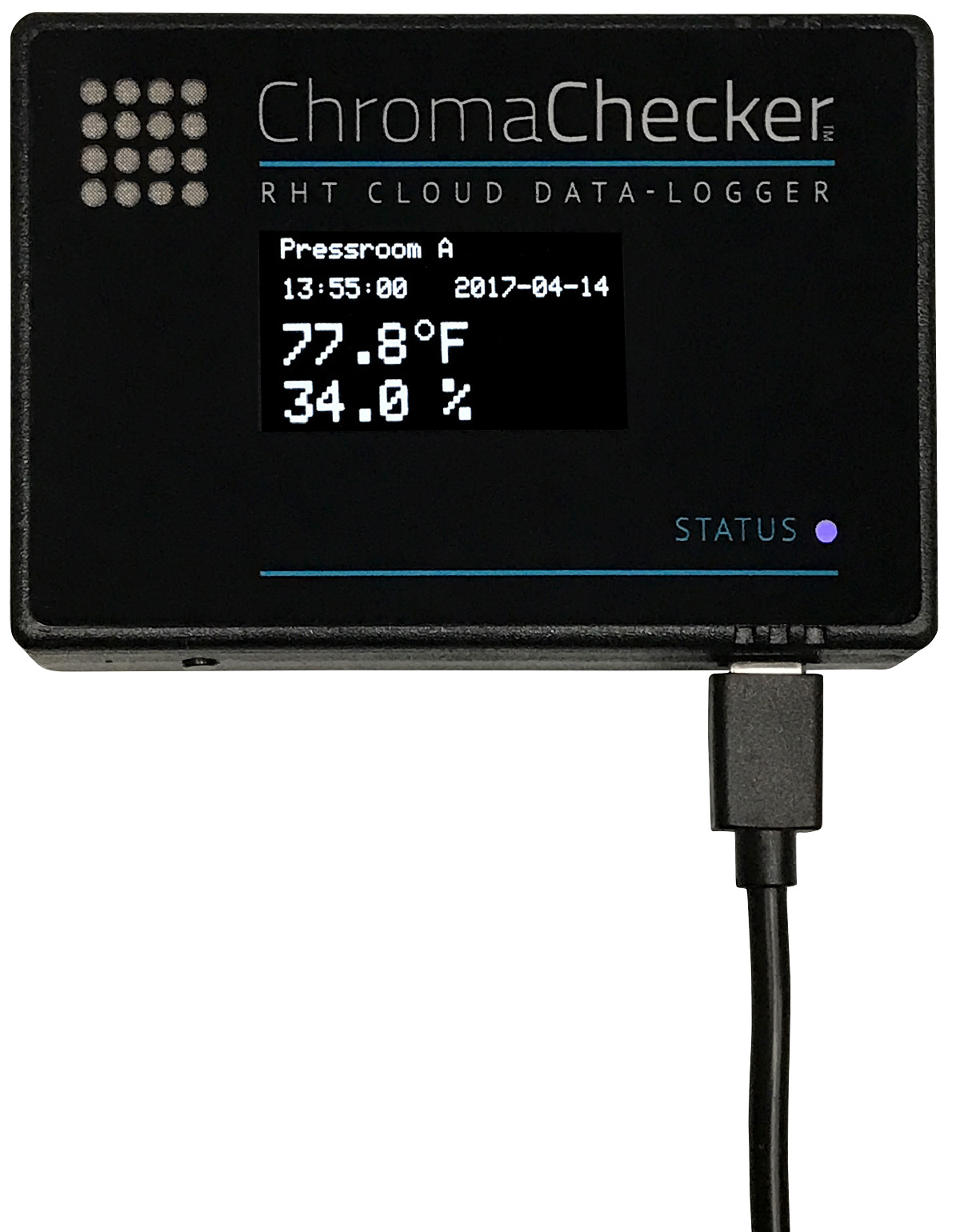 General rules on installation:
ChromaChecker DataLogger is used to measure temperature or relative humidity in place of installation. Temperature can be displayed in °C or °F, relative humidity: %RH. Communication with the device is established via Wi-Fi network. Inside the enclosure, there is a Wi-Fi antenna – mount the DataLogger keeping in mind that proper propagation of radio waves has to be assured. Do not install inside metal boxes.
The device contains no serviceable parts inside.
DataLogger is designed for online monitoring of temperature in °C or °F and relative humidity of air without aggressive ingredients! Don't use the device in potentially explosive environments!
It is NOT recommended to use the device for a long time under condensation conditions. It could be the cause of water steam condensation inside the sensor's cover into a water phase. This liquid phase stays inside and can't escape from the enclosure easily. It can dramatically increase response time. If water condensation occurs (for a longer time), it can cause sensor damage. The similar effect can occur under water aerosol conditions. Mount it far away from humidifier nozzles!
Technical Data:
Sensor
Temperature:
Relative humidity
Accuracy:
± 0,55 °C – 0,15°C
see graph below
± 2,5 %RH from 20 to 60 %RH at 23 °C (73,4 °F)
± 3,5 %RH from 0 to 20 %RH at 23 °C (73,4 °F)
± 4,5 %RH from 60 to 100 %RH at 23 °C (73,4 °F)
see graph below
Range:
-20 to +70 °C
0 to 100 %RH
Resolution:
0,1 °C (0,1 °F)
0,1 %RH

Measuring parameters range/accuracy is limited in accordance with the graphs below:

Wi-Fi module
Mode: 802.11b/g
Channel 4 / Channel width :20Mhz
Band: 2.4GHz ISM
Max rate: 54Mbps
WPA2 (PSK)
Beacon Interval: 100 ms
Encryption AES + TKIP


Internal memory
micro SD card - typical: 8GB class 4
Dimensions:
55 x 80 x 18 mm
53 g (1.8 oz)
Display messages:
Properly configured and connected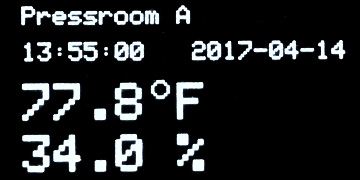 Factory defaults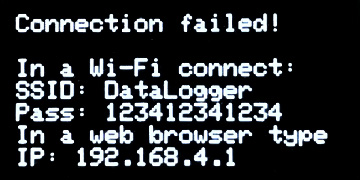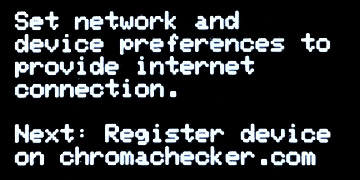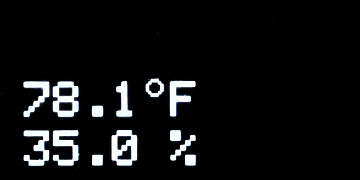 AP mode (web-browser connected)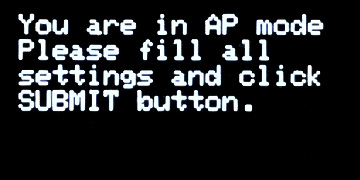 Resetting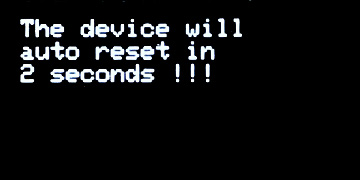 Connecting with the Internet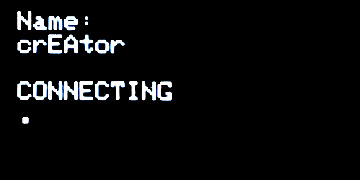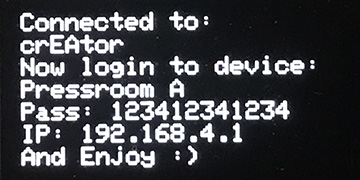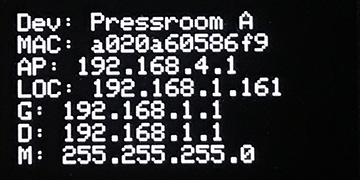 Menu (device's website)
AP mode menu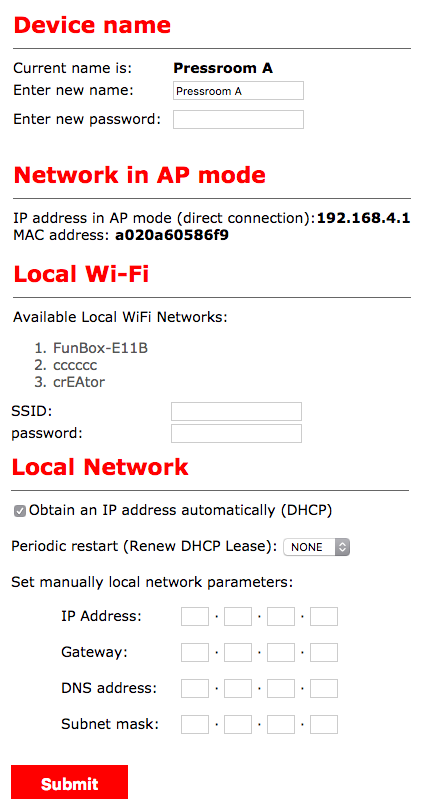 Internet connection Mode (Local)
Home page


Device Setup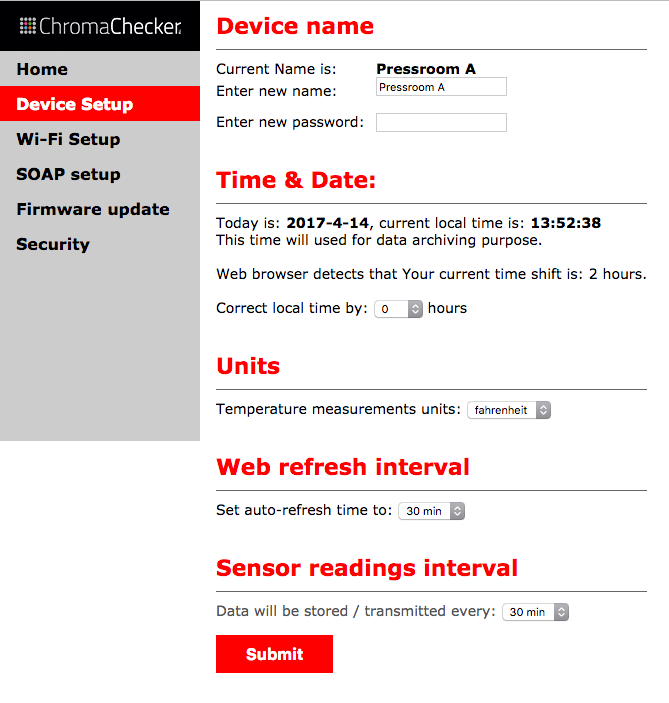 Wi-Fi Setup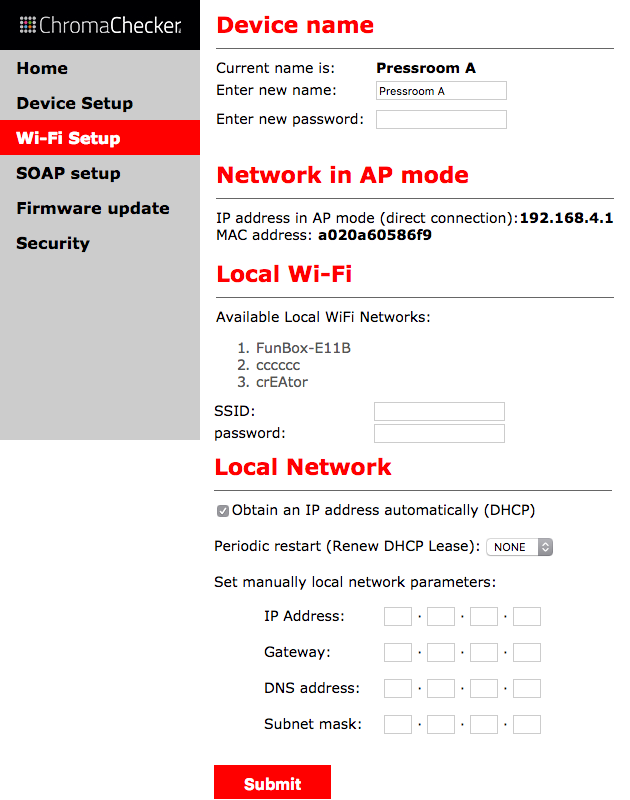 Soap Setup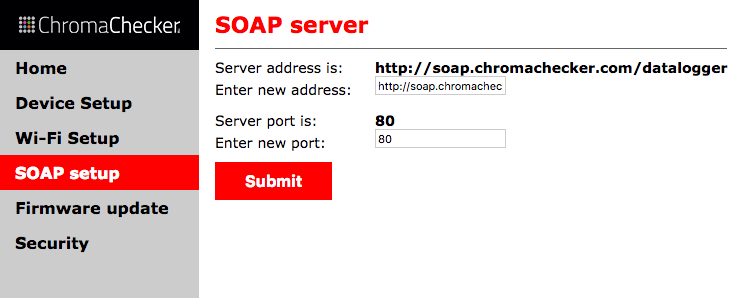 Firmware update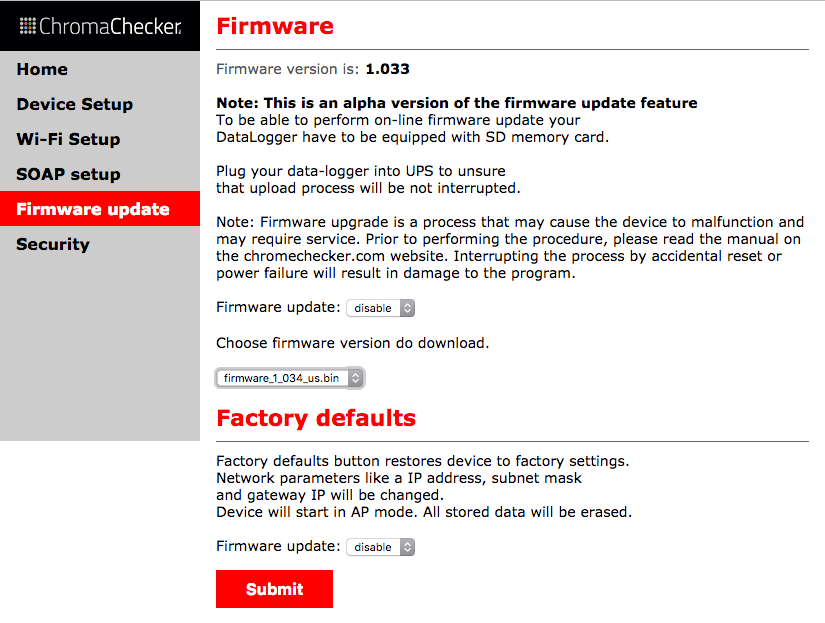 Security