June 2, 2023
Barbieri Gateway
Barbieri Gateway software- ChromaChecker-Ready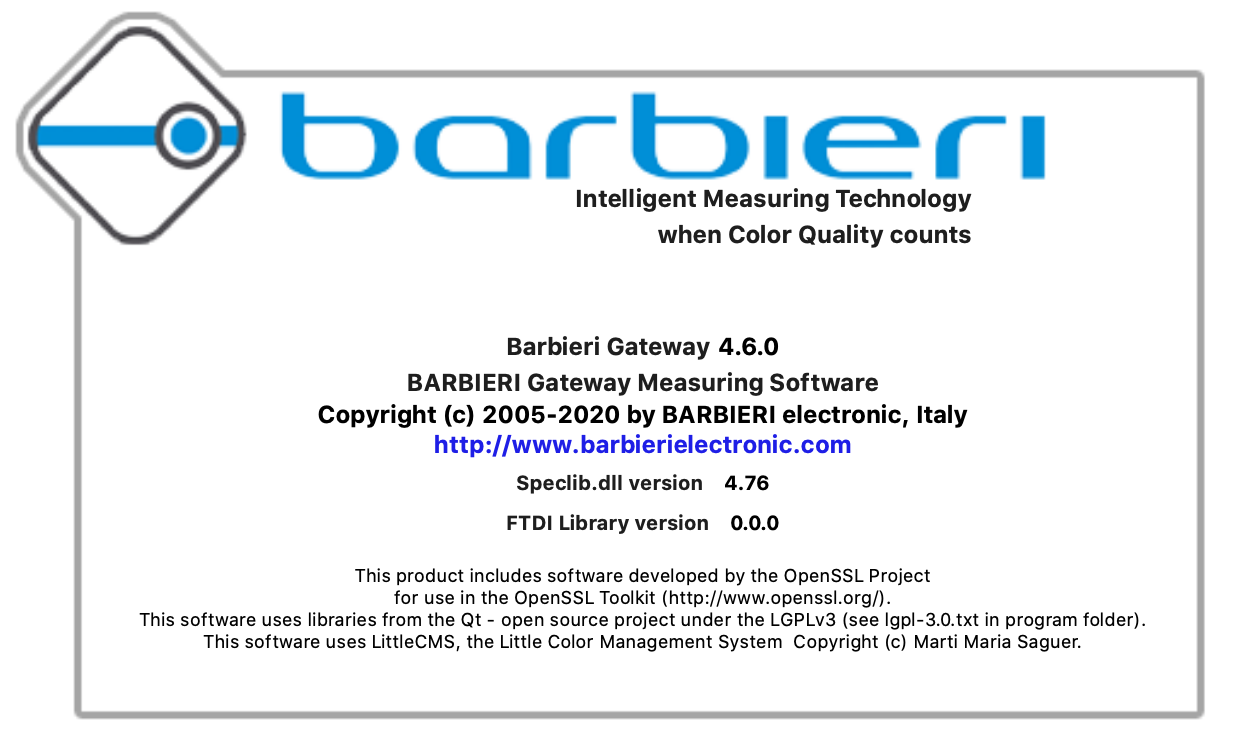 We have experienced some issues with the current direct connection.
Another way to integrate Gateway with ChromaChecker is to use ChromaChecker Uploader; this solution is more flexible but requires an export to CC Uploader and CC Uploader to be configured to send the data to your ChromaChecker account. See the CC Uploader manual for more information.
To learn how to create a test chart compatible with ChromaChecker / Uploader - please follow Related Topics.
Barbieri Gateway is ChromaChecker Ready Software, which has built-in ChromaChecker Cloud support.
The measurement data is automatically uploaded to the customer's ChromaChecker platform. Each job can be assigned to a specific printing Device and Track. Cooperation between Barbieri Electronics and ChromaChecker Corporation brings new capabilities.
The two companies are implementing connectivity between Instrument Inspector and Color Inspector via Gateway. Please help us to develop links to better address our customer expectations. Contact us if you need more capabilities.
Manuals:
ChromaChecker Cloud Connection

Job Name • Job ID • Customer — description automatization

Custom Chart

New Job

Job Management

Virtual Control Strip (beta)

Instrument Inspector format Target B-42

Instrument Inspector new Target T-42 (beta)

Up-down, Fast, or Contactless?

Auto Target Recognition vs. Auto-positioning vs. Manual

Multiple Measurements per patch.

Practical guidelines.
Related Topics
Contact ChromaChecker Support
Additional information and Support Form is available for logged users.