December 30, 2022
Capture Inspector
ChromaChecker Capture is a Desktop Application included with your license that enables direct instrument data capturing and automatically uploading to the ChromaChecker system. Use the "Expert" login to configure your Capture templates for scanning and assigning tasks. Capture Inspector includes many of the standard scanning templates used today for profiling and G7 curve creation (CC84, P2P, TC1617) and is also the simplest tool for creating advanced scanning templates for Extended Gamut printing and for Spot Color checks.
After configuration, you can use the Capture Software to drive the instrument of your choice.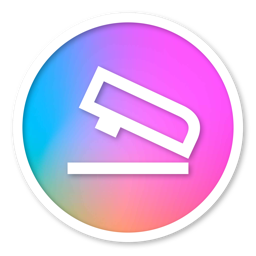 Video
This tutorial shows you how easy it is to measure color bars using Chromachecker Capture software using an i1 instrument. ChromaChecker supports all color bars, all presses, and all instruments making it the optimal system for color quality control checking, correction, and reporting.

How to configure ChromaChecker to use Capture for scanning a control strip to assess measurement data from your printer.

This tutorial shows how to take a light reading using an i1Pro. Measures are uploaded automatically to ChromaChecker to ensure your viewing conditions are within the defined tolerance. This reporting is an essential part of ISO compliance for lighting.

This tutorial covers the use of Chromachecker Capture to operate an x-Rite iSis spectrophotometer.

This tutorial shows the simple operation of the i1i0 table using Chromachecker Capture software. The control strip consists of 18 spot colors and the G7 patches to iterate a G7 curve directly out of Capture. This creates a simple and automated process for operators to perform a quality check on G7, process colors and spot colors.

The tutorial shows how to connect the xRite ICPlate to ChromaChcker Capture - Follow the instructions in Capture to create a baseline creation and providing a Quick Audit. 20, 40, 60, 80% and example Fast Verification.

This tutorial shows how to measure spot colors as a virtual control strip using the artwork on the printed sheet.

The Virtual Control STrip allows you to define placeholder patches for spot colors. This allows you to have one control strip for indefinite named spot colors that get selected press side based on the spot color running for the job. If not spot color, it represents a blank substrate patch.

This tutorial shows how Chromachecker Capture scans control strips that include spot colors as part of your overall color quality control program.

This tutorial shows how to take uploaded measurement data to create a iterated press curve without having to complete a dedicated press run.

This tutorial shows you how easy it is to measure a control trip using a Techkon handheld instrument using ChromaChecker Capture. Using a CC84 target you can quickly scan a color control strip that can be used to iterate a G7 curve.
Related Topics
Contact ChromaChecker Support
Additional information and Support Form is available for logged users.