January 17, 2023
Exporting Advanced tolerances to your X-Rite eXact
Once you enter tolerances in the system, you may export your library to a CxF file format that supports the extended definition. The user may select a file format that fully transfers tolerances to eXact internal memory. Learn more about how to set this feature in Color Inspector.
Limitations!
Xrite eXact can support most tolerances types, including Snowflake (∆Lab); however, there is a significant limitation.
eXact's Snowflake tolerances have to be symmetrical!
This means instead of 6 values :
+L, -L, +a , -a. +b -b,
There are three:
±L, ±a, ±b
Steps to export
Create Color Library or Palette
For each sample, define individual tolerances.
Export CxF in a file compatible with eXact
Import CxF into Instrument using eXact Manager (eXact 1) or eXact 2 Suite (eXact 2)
The following example shows ∆Lab ("Symmetrical Snowflake") in eXact 2 Suite: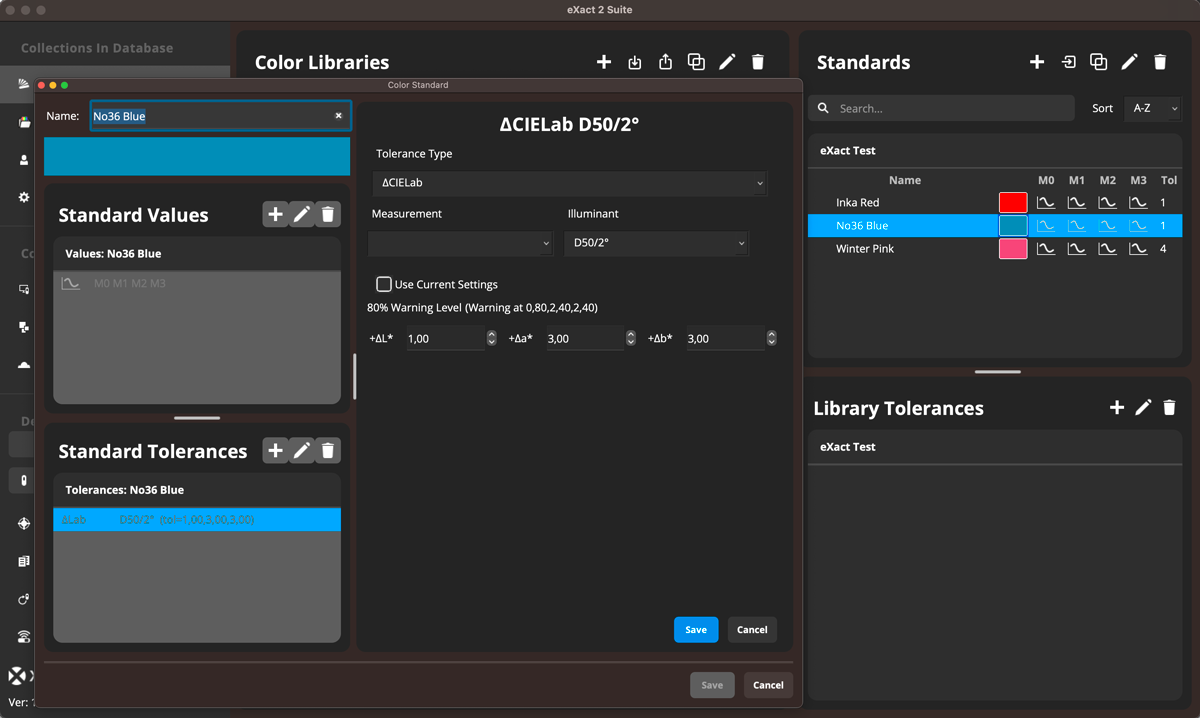 Previous
Next
Contact ChromaChecker Support
Additional information and Support Form is available for logged users.