January 9, 2023
Heidelberg Prinect
ChromaChecker Uploader can be utilized to watch the Heidelberg folder where the measurement files are exported, and Uploader will automatically parse the data per press condition and upload it to the ChromaChecker Server.
Heidelberg has several solutions that can be delivered with the press.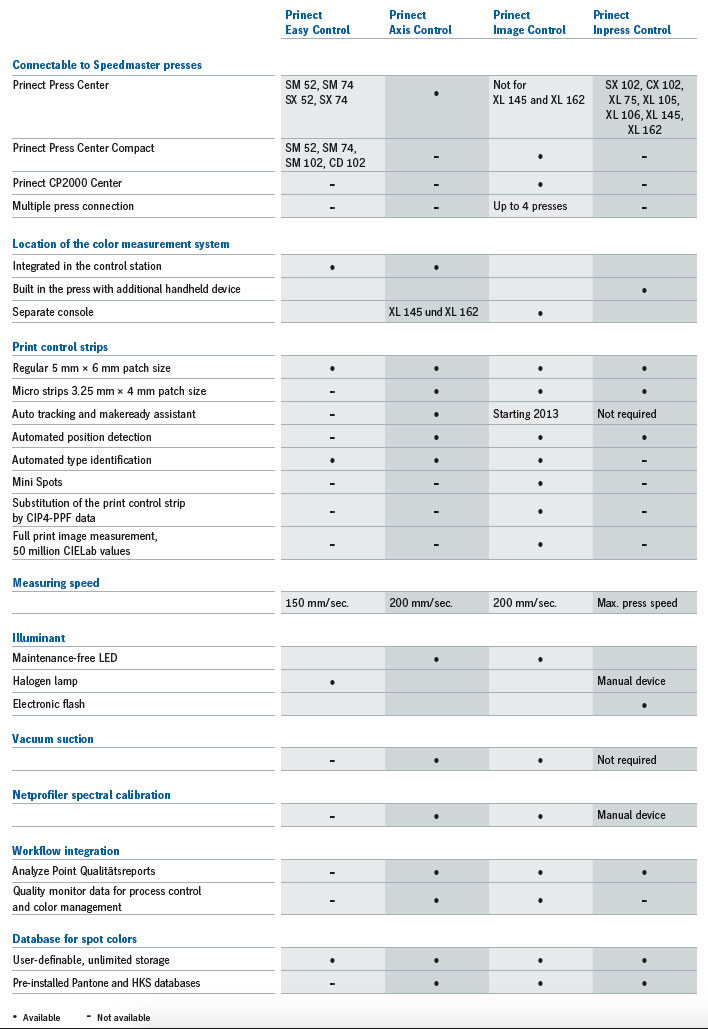 In order to get access to the measurement data, the user may need an additional license from Heidelberg, but a lot of configuration enables this access.
The principles of connection are:
ChromaChecker needs to know where the data is exported to (directory).
(it may look like: E:\PTConfig\IT8Hotfolder)
A license for data export might be required (consult your local vendor or check on press console)
The user needs to have credentials to Prinect to turn the required option on
CC Uploader has to be launched in a local network and connected to the Internet
Heidelberg job naming conventions should be used to direct different press conditions to different tracks. For instance, add the UNC to all jobs printed on uncoated paper stock. In this way, CC Uploader will parse the "UNC" text and upload that data to the "Uncoated" track, and all other data will upload to the Coated track. FM text in the file name can be configured to upload to an FM track.
Uploader needs to be configured to point to the desired directory where the Heidelberg data is exported. And naming codes can be configured to send data to the correct press condition represented by tracks.
Prinect Configuration (example: Prinect Axis Control II)
On the Prinect server go to Device Assistant and in section Axis Control /Inpress Control
"Enable import of color data" for each press, set "Color measurements directory"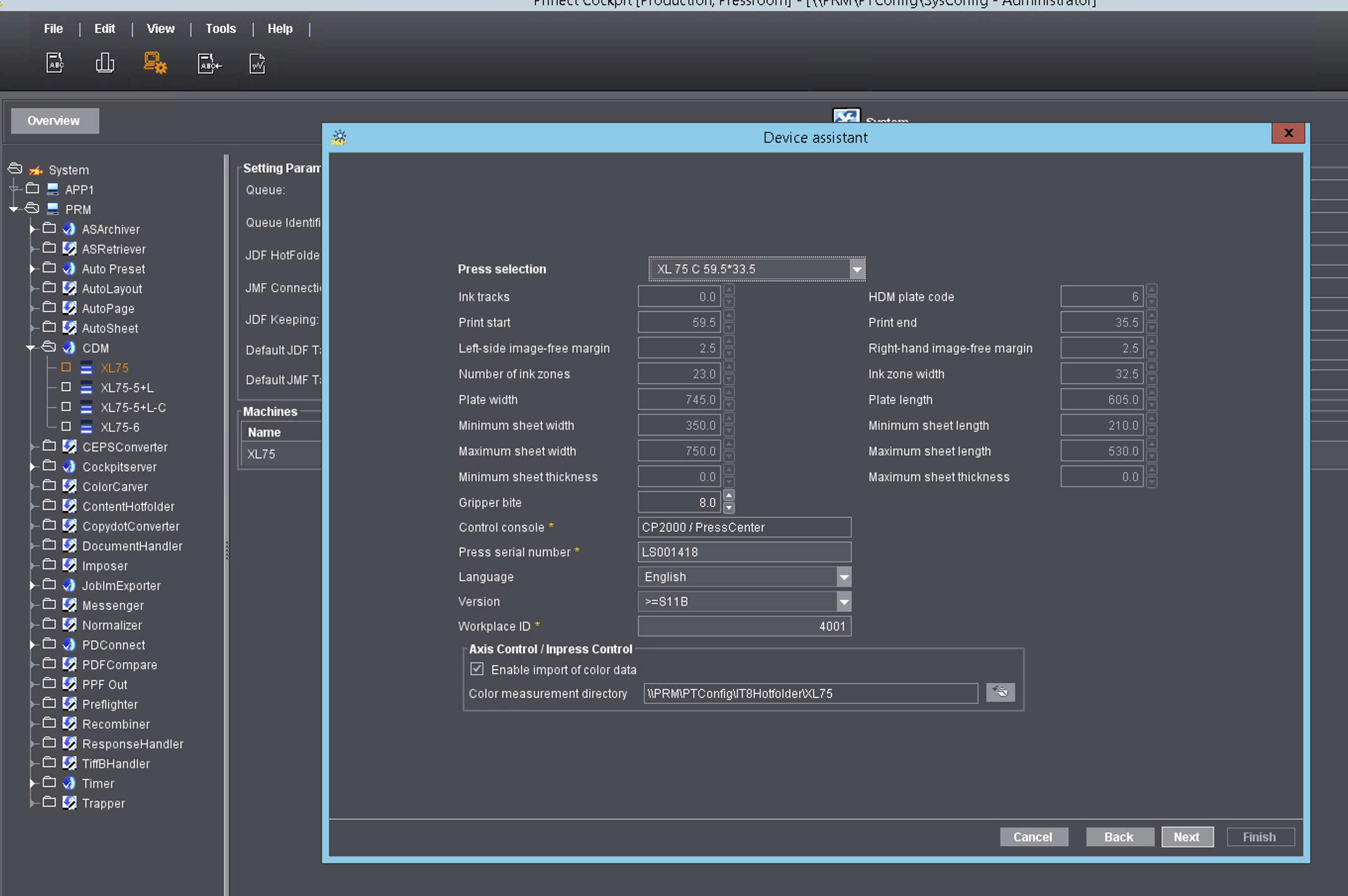 Press Configuration
Admin password required (def.: 000)
Licenses Tab (example)

Prinect Configuration Tab
Enable Storage for color data export

Connecting Color Measurement Systems (by Prinect Cockpit Help)
The connection of the following color measuring systems is described below:
Naming Convention - Rules for File and Folder Names
The names of output files resulting from output sequences that can generate files as output result (e.g. Measurement files) can be generated automatically according to particular rules. Certain data of the respective print job, for example, can be included in the file name.
In "Resources > Rules for File and Folder Names" you can manage these rules and create new ones.


PDFs
Video
This tutorial demonstrates how to configure ChromaChecker Uploader to use ChromaChecker Print Inspector for analysis
Related Topics
Contact ChromaChecker Support
Additional information and Support Form is available for logged users.