April 29, 2022
QuickStart — Create Color Palette
This Quick Start procedure can be performed without an active ChromaChecker account. This capability is provided for demonstration purposes only and can be terminated at any time.
To use this tool in production requires a subscription.
You may select Mac or Windows version. If you find any problem please check the troubleshooting guidelines
2. Launch the CC Capture application
At this stage, you have to select the instrument type (in the following example it is X-Rite i1Pro) and enter the Organization Name (name used for registering purposes). If you don't have your own CC account enter: SampleDemo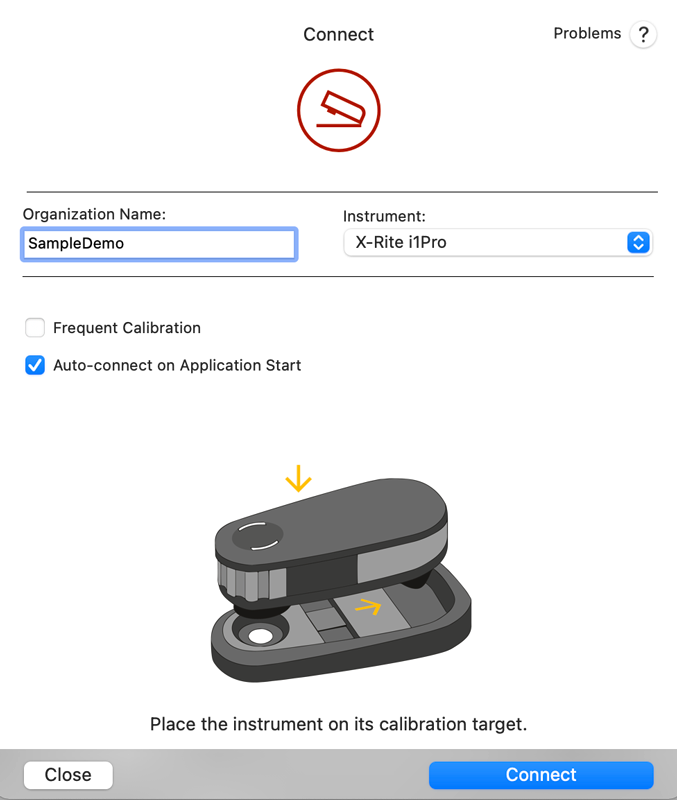 3. Login with the operator's credentials
The application should go to Operator's login page where credentials have to be entered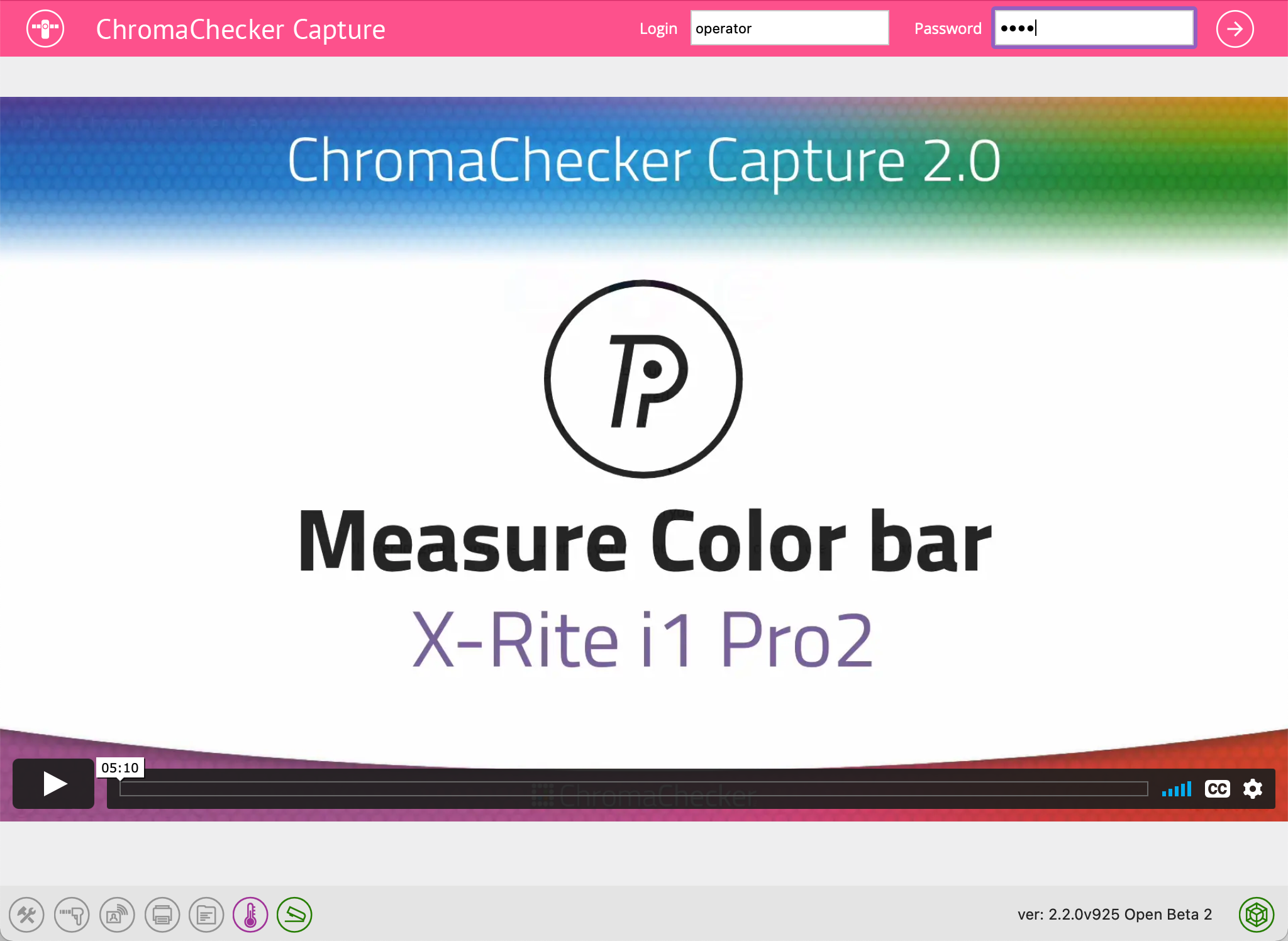 SampleDemo account test credentials:
Login: Operator
Password: user

4. Jump to Color Inspector

On the top menu click on the Color Inspector icon - the interface will change.
5. Set up application
Contact ChromaChecker Support
Additional information and Support Form is available for logged users.