January 28, 2023
Save to Assets
Any Sample from Scratchpad can be saved to your Color Inspector Assets.

Click on the Assets icon on the left side and the extra dialog area gives Asset selector: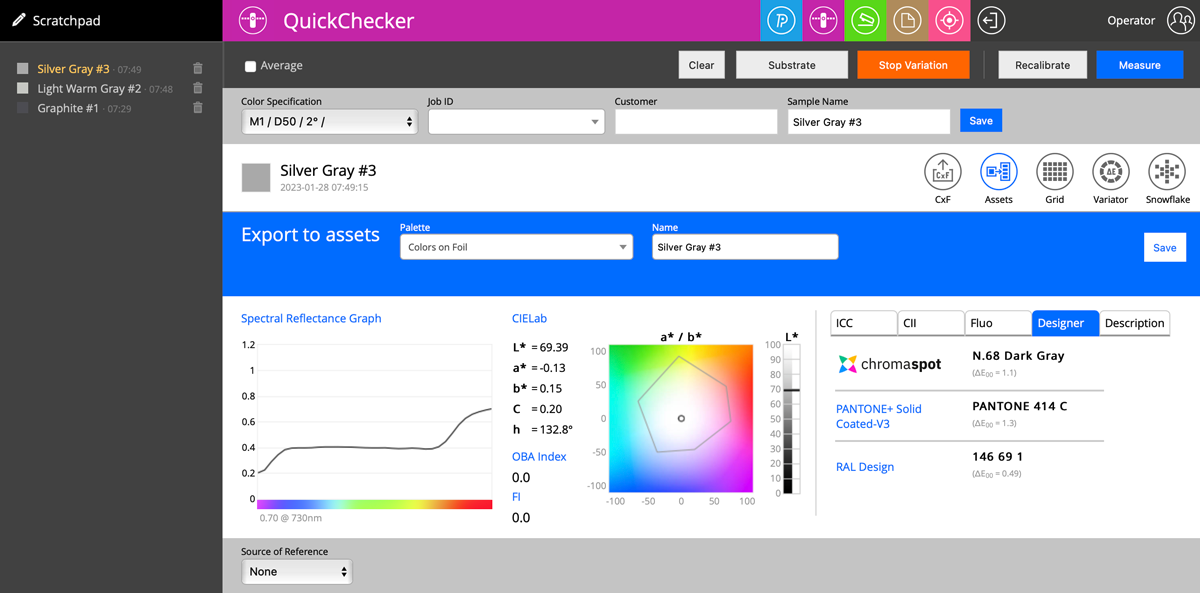 The sample destination and name can be changed. Click on Save to complete!
Contact ChromaChecker Support
Additional information and Support Form is available for logged users.