Specification
Select proper eXact configuration
1. Models
Basic — NOT recommended — this version is not supported by CC Capture, no spectral data can be exported due to to license limitations

Standard — This is recommended to CC Capture users — offers all capabilities of Print and Color Inspectors

Advanced — bring more built-in options — but no extra capabilities for CC users
Xp Option — dedicated for Flexible Films, doesn't support M3 data
2. Aperture
eXact can be ordered with different Aperture 1.5, 2, 4, 6mm. The most popular Aperture is 2 mm and this is a typical choice for Offset printing, however, the user has to understand that aperture is related to screen frequency and minimal patch size.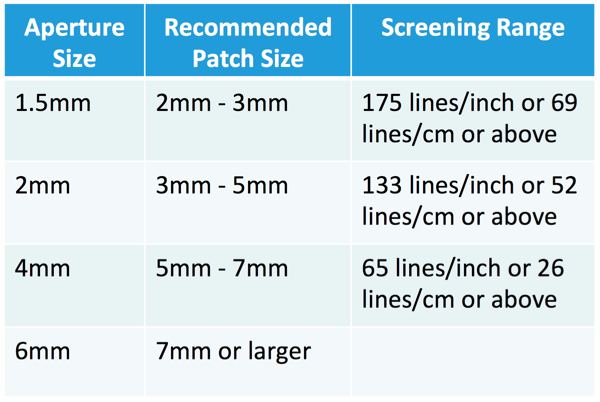 3. Scan Option
For Print Inspector it is critical to capture data in a faster way - not by pointing each patch manually but by scanning it during movement. Optional trolley and components inside the instrument are required to use this feature. The instrument has to be prepared in the factory. Read X-Rite article about Scan option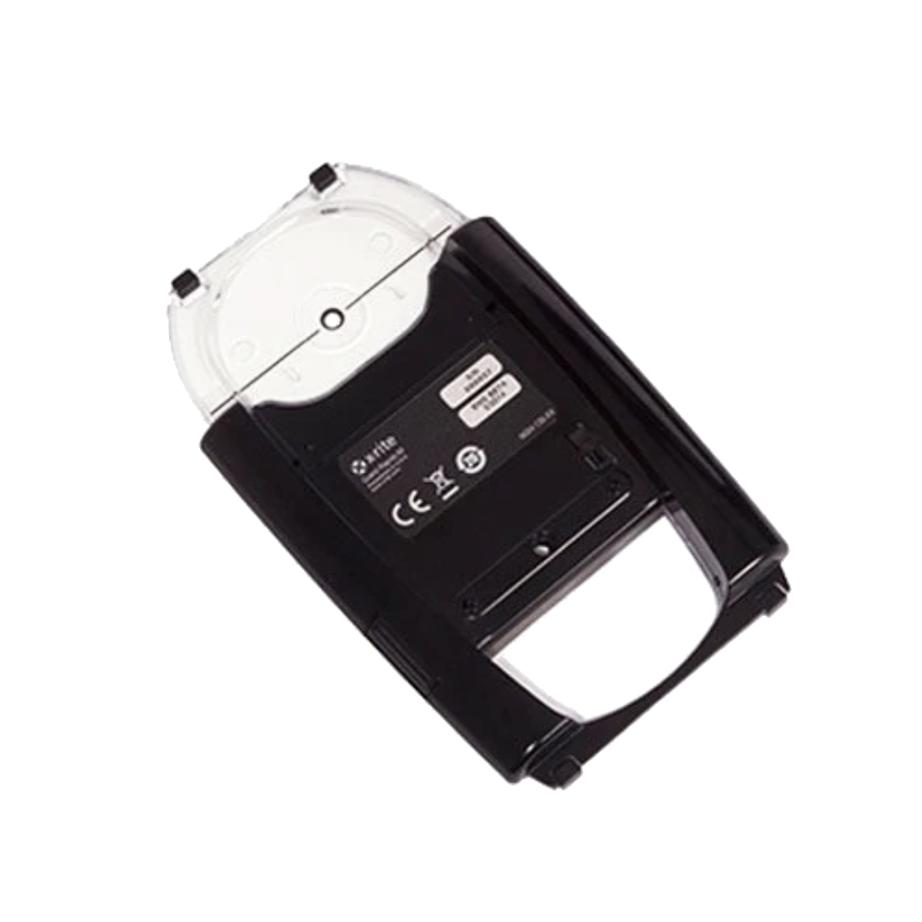 4. Limitations
When planning to use eXact with CC Capture please read the dedicated manual page.
5. Special bundle offers!
ChromaChecker can offer eXact at a special price for bundles. Contact us and learn what you can get extra when ordering eXact.
Technical Specification (eXact Standard)
| | |
| --- | --- |
| 3rd Party Software Supported | X-Rite ColorCert, X-Rite Color iQC, X-Rite InkFormulation, X-Rite NetProfiler and many others |
| Aperture | 1.5 mm, 2 mm, 4 mm or 6 mm |
| Battery | Lithium-Ion, 7.4VDC, 2200mAh |
| BestMatch Feature | Yes |
| Calibration | Automatic on integrated white reference |
| Color Differences | CIE ∆E* (1976), ∆ECMC, CIE ∆E* (2000), and CIE ∆E* (1994) |
| Color Spaces | CIE L*a*b*, CIE L*C*h° |
| Communication Interface | USB 2.0; Bluetooth (optional) - Class II |
| Configuration Options | Bluetooth, NetProfiler |
| Connectivity | USB 2.0; Bluetooth |
Density Range
0.0 D – 3.0 D
Density Standards
Status A, E, I, T and G
Dimensions (length, width, height)
18 cm x 7.8 cm x 7.6 cm
7.1" x 3.1" x 3.0"
Embedded NetProfiler Support
Yes
Experience Level
Pressrooms, Press Operators and Production Supervisors looking to reduce make ready waste through tight color control.
G7 Certification
Yes with embedded G7, PSO, JapanColor job templates
Humidity
30 to 85% RH (non-condensing)
Illuminants
A, C, D50, D55, D65, D75, F2, F7, F11, F12
Import/Export Format
CxF3
Industry Standards
ISO 5-4:2009(E), ISO 13655:2009
Instrument Display
Color touch-screen, 320 x 240 pixels
Inter-Instrument Agreement
Average: 0.25 ΔEab,
Max: 0.45 ΔEab (for M3: 0.55 ΔEab)
(Measurements using X-Rite manufacturing standards at a temperature of 23°C +/- 1°C, 40-60% RH for all measurement modes on 12 BCRA color tiles and a white ceramic reference (D50, 2°))
Internal Temperature & Humidity Sensor
30 to 85% RH (non-condensing)
Languages Supported
Chinese Simplified, Chinese Traditional, Czech, Danish, Dutch, English, Finnish, French, German, Greek, Hungarian, Italian, Japanese, Korean, Polish, Portuguese, Russian, Slovenian, Spanish, Swedish, Turkish, Vietnamese
Light Source
Gas-filled tungsten (illuminant type A) and UV LED
Macintosh
eXact Manager, DataCatcher and Driver: macOS 10.13, 10.14, 10.15, 10.16 (also on Apple M1 systems), eXact DataMeasure: MacOS X 10.13, 10.14 (32bit only)
Measurement Conditions
M0, M1 (part 1), M1 (part 2), M2, M3; also available in Xp variant for flexible packaging substrates
Measurement Geometry
45°/0° ring illumination optics, ISO 5-4:2009(E)
Measurement Time
< 1 sec
NetProfiler Support
Yes
Observers
2° and 10°
Operating Temperature Range
10°C to 35°C
50°F to 95°F
PantoneLIVE Support
Yes; Embedded Pantone Libraries
Pass / Fail
Yes
Scanning Capability
Yes (Optional Upgrade)
Service Indicator
Certification Reminder
Short Term Repeatability - Density
'+/- 0.01 D for CMYK (Status E or Status T measurements, maximum error compared to mean value of 10 measurements every 5 seconds at 2.0 D except for M3 Yellow at 1.7 D)
Short Term Repeatability - White
0.05 ΔEab (standard deviation) White BCRA (Error compared to mean value of 10 measurements every 5 seconds)
Software Development Kit

Yes

Software Modes
Basic
Spectral Analyzer
DRS spectral engine
Spectral Interval
10 nm
Spectral Range
400 nm to 700 nm
Spectral Reporting
400 nm to 700 nm with 10 nm interval
Standards
More than 20'000 standards (incl. data for all M modes); New Color Library Tool to Create and Store Standards
Storage Temperature Range
-20° to 50°C
-4° to 122°F
Supported Devices
Works with ColorCert, InkFormulation, NetProfiler
User Experience
Start-up wizard, configurable, customized toolset, upgradable
Voltage
12 VDC @ 2.5 A
Warranty
1 year
Weight
700 g / 1.6 lbs.
Accessories
Related Products