April 1, 2022
EFI Fiery XF 
You can always simply identify where a data file resides on the network and assign that path in CC Uploader. This makes the folder location a "Hot Folder" that will ingest the files as they are scanned.
Note: The file to is loaded is a .it8 file type and can be searched for on the server to confirm the location.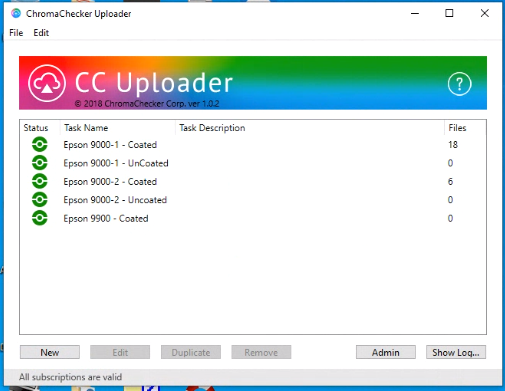 In the Uploader software, you define the location on the network where the file resides in the Input Folder field. As an example, the path is typically located in the Epson_Server folder in a folder created when configuring the server.
\\EPSON_SERVER\Output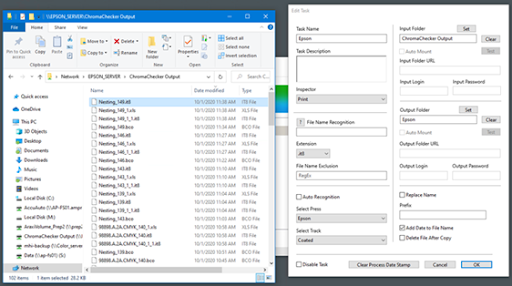 On the Epson server itself, the path to this folder would be C:\ProgramData\EFI\EFI XF\Server\Output
Video
This tutorial demonstrates how to configure ChromaChecker Uploader to use ChromaChecker Print Inspector for analysis
Contact ChromaChecker Support
Additional information and Support Form is available for logged users.