January 28, 2023
Export to CxF
QuickChecker exports a single sample in one file with all M-conditions.

Click on the CxF icon to create and download the file.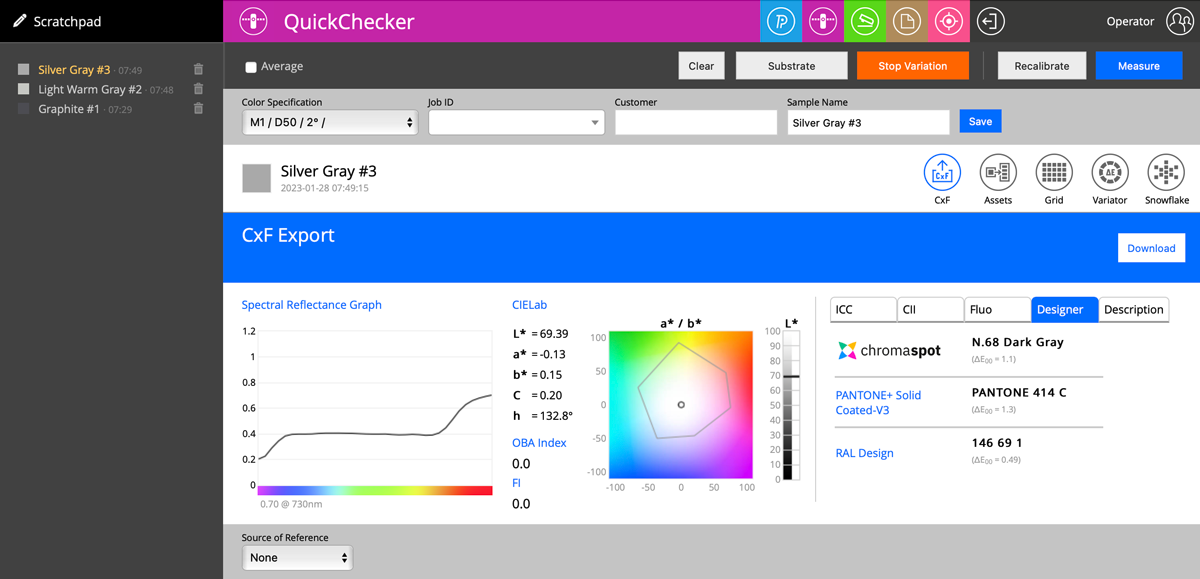 Note:
CxF Export on the website offers more options - Advanced users may need to better adapt files to the requirements.
Contact ChromaChecker Support
Additional information and Support Form is available for logged users.