June 28, 2022
How to print with System built-in Color Management using RGB ICC Profile
How to install and print using Device RGB ICC profile on Mac Computers
Place your ICC profile in your HD • Library • ColorSync folder. Now you can use it when printing using any application on your computer.
In the Print dialog box find the section: Color Matching, select ColorSync, then select your profile from the list.


Be sure to load preset for the printer used for profile generation!.


How to install and print using Device RGB ICC profile on Windows 10 Computers
Find Color Management Control Panel in the system search window or
In Settings go to Printers and scanners. Select your color printer, click the "Manage" button.
Go to Printer Properties, select Color Management Tab, click on the "Color Management" button.
In the "Color Management" Control panel find your device - color printer.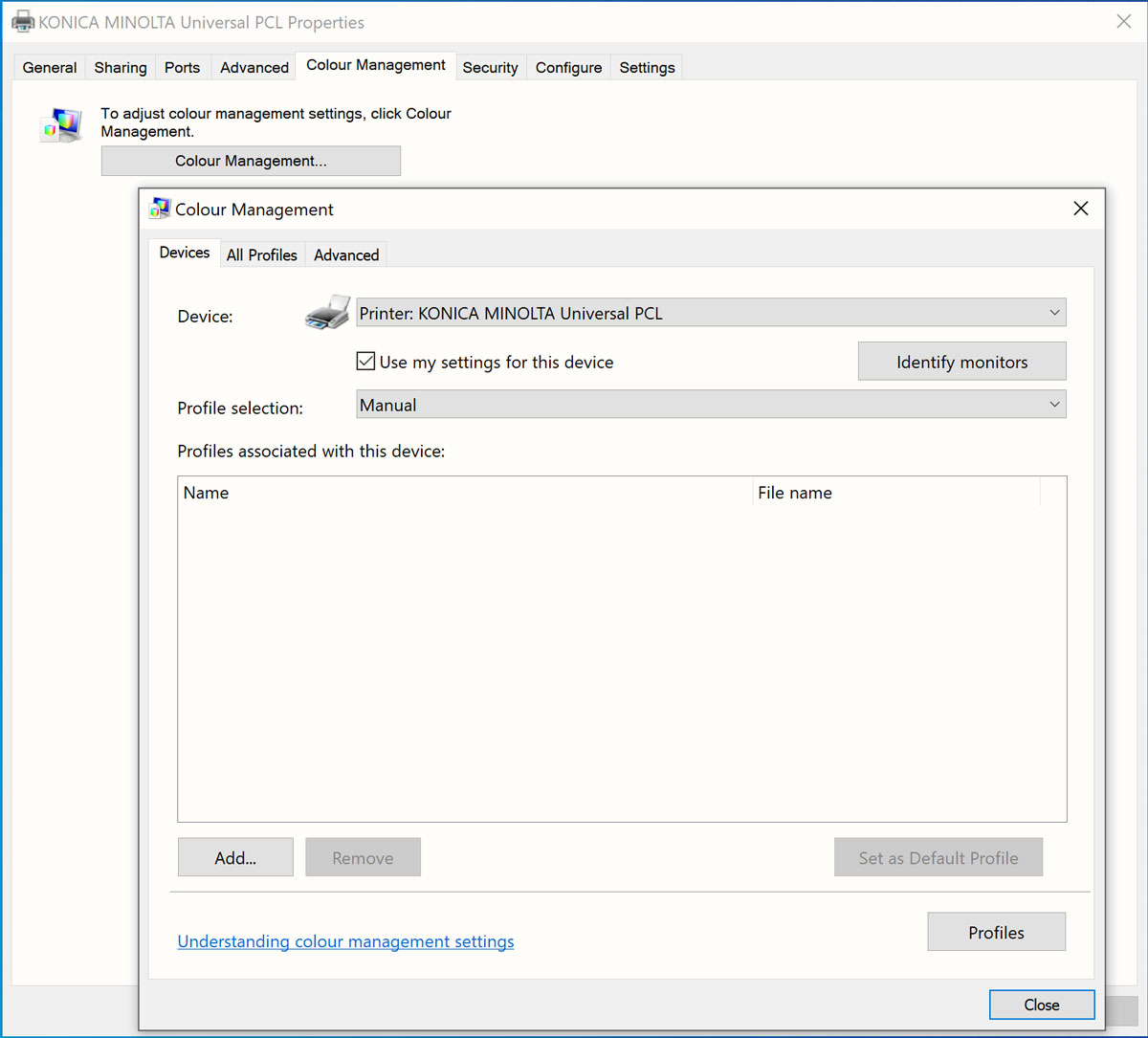 Now you may add ICC profile downloaded from the ChromaChecker server.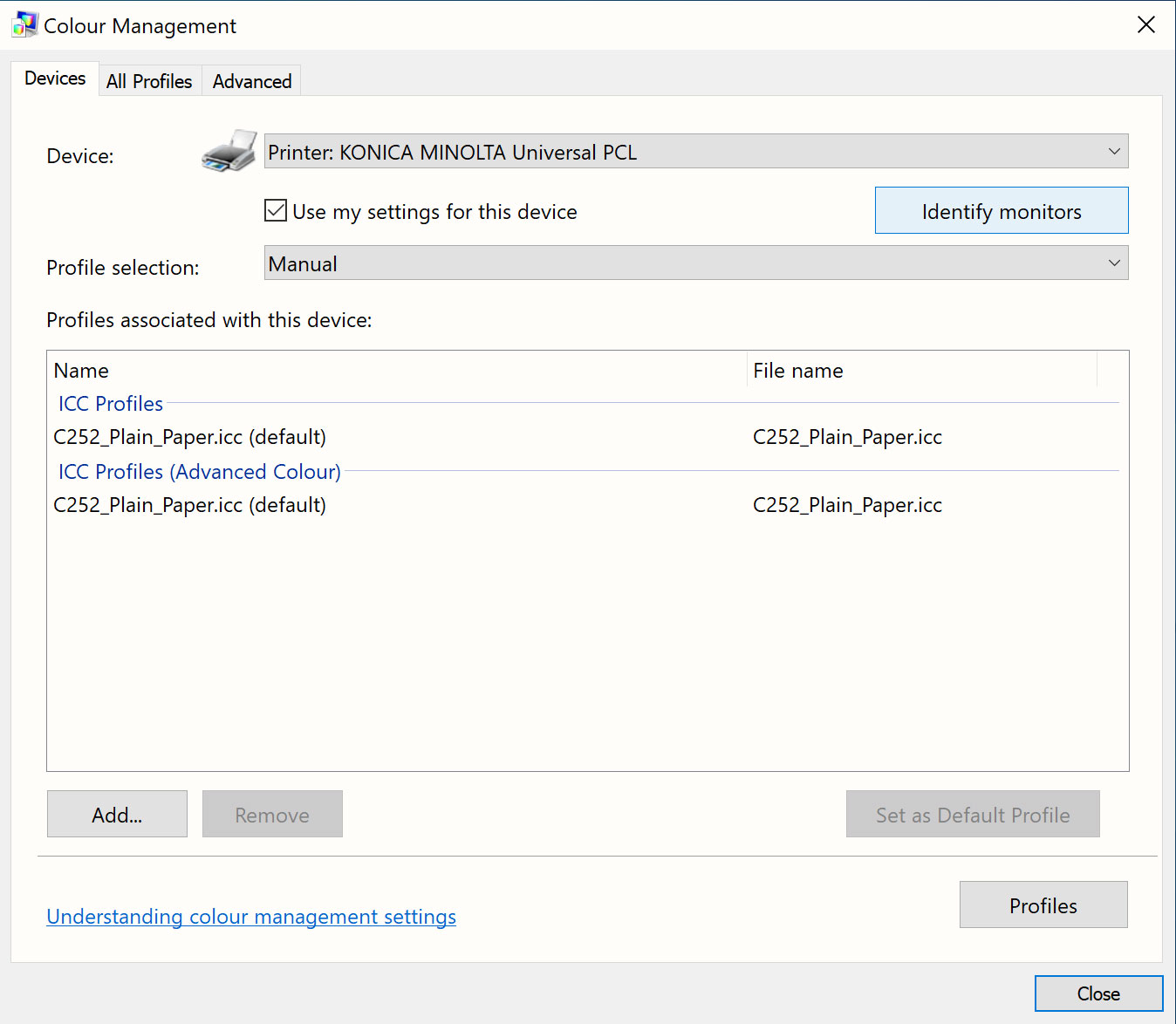 In this example C252_Plain_Paper.icc profile is installed and associated with the printer.
Switching to the "Advanced" tab the user can specify which rendering intent will be applied.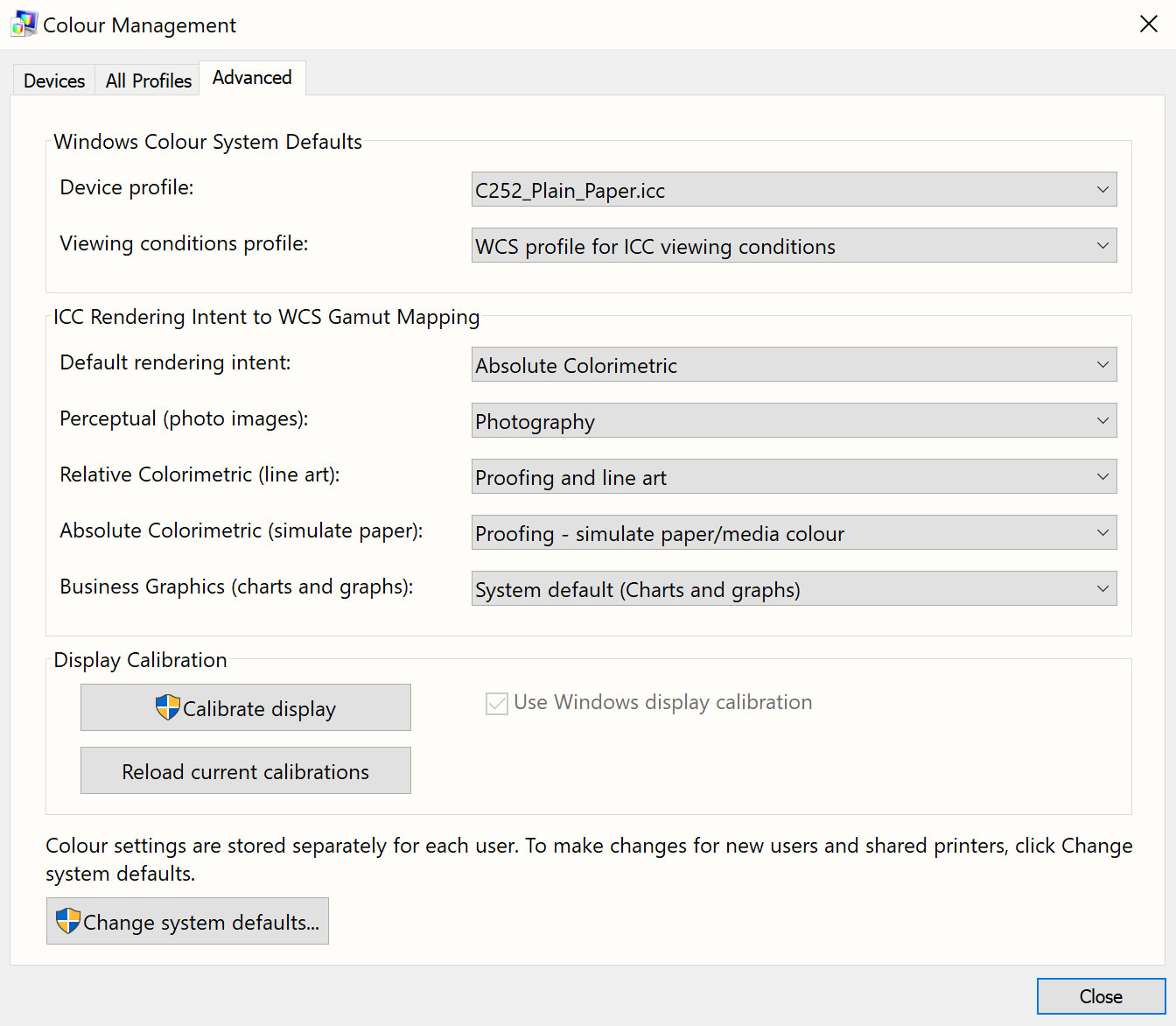 All color transformations will be performed by an internal Windows Color Management Engine. For more demanding users that have to control all settings, we recommend using Adobe CM Engine and Photoshop extended Print Window. This solution is very good for most demanding printing tasks including proofing purposes.

Contact ChromaChecker Support
Additional information and Support Form is available for logged users.