May 23, 2022
CC-400 RGB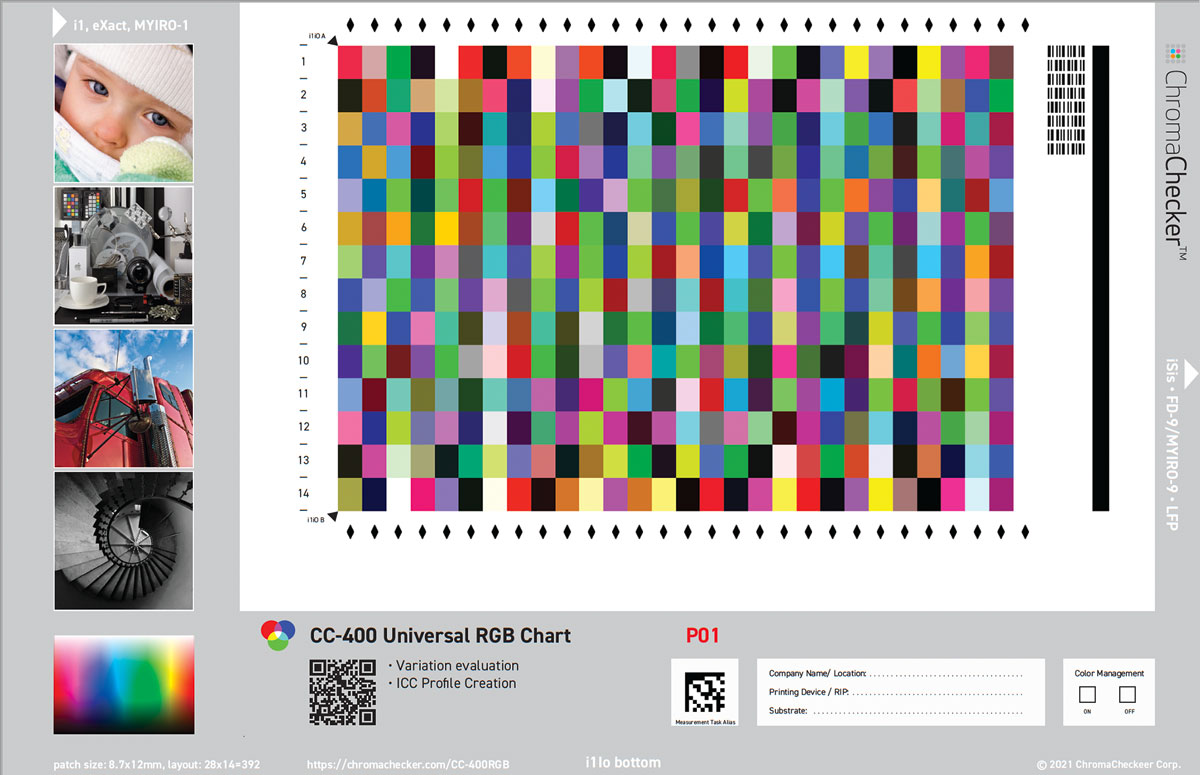 This chart contains the basic dataset required for RGB ICC Profile Creation. Some key patches are duplicated for variation analysis which is intended for prequalification purposes.
This analysis determines the repeatability of a press, which means that the field of the same color printed in different places on the sheet will be very similar. The analysis consists in comparing all possible pairs and statistically evaluating the results.
To create an ICC Profile be sure to print this with Color Management turned OFF.
We strongly advise saving all printer parameters for future printing - to save printer preset!
If you can't use the attached PDF file you may use a 300-dpi tiff version here CC-400_RGB_300dpi.tif
Crop this file if our printer is not capable to print at 100% - do not scale it!
We attached two PDF files. The first has a single page, second contains 30 different pages. Patch layout is the same the difference is barcodes - if you are using a barcode reader to automatize your work it helps to assign different aliases for different substrates/printer combinations. It is very easy to make mistakes and we recommend using barcodes in any professional workflow.
PDFs
Related Topics
Contact ChromaChecker Support
Additional information and Support Form is available for logged users.