January 5, 2023
CC-400 RGB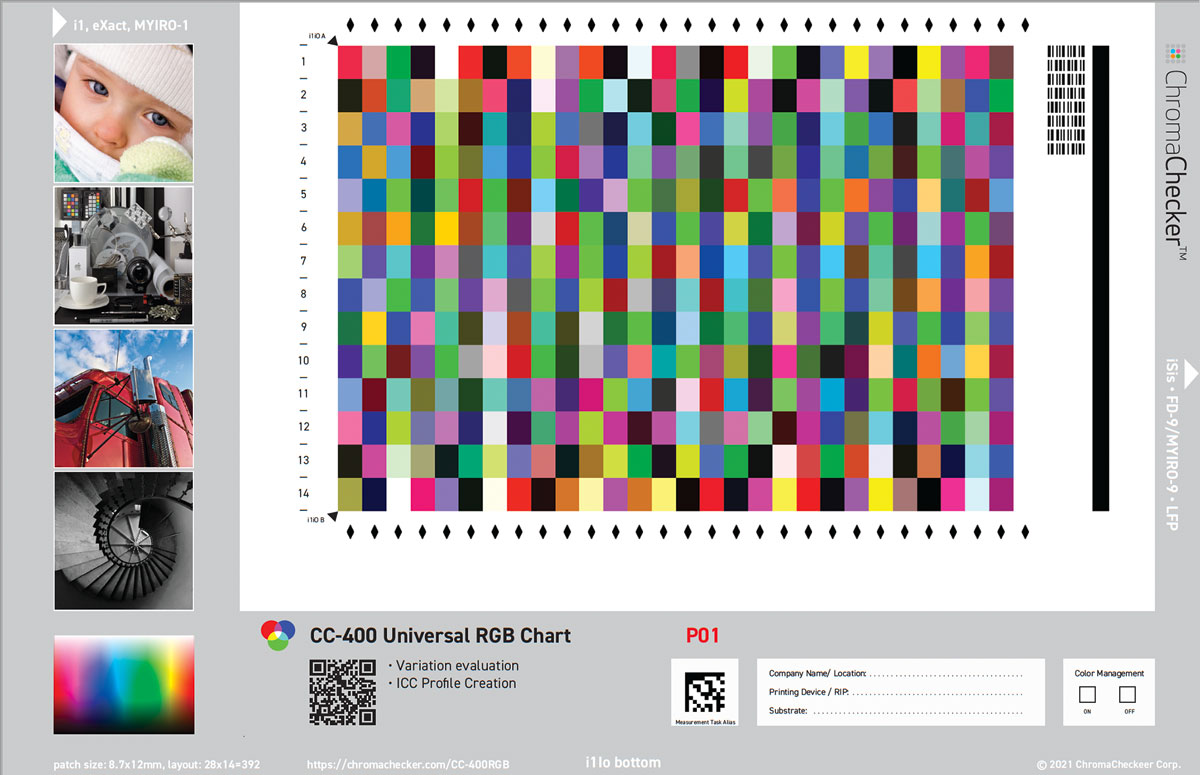 This chart contains the basic dataset required for RGB ICC Profile Creation. Some key patches are duplicated for variation analysis which is intended for prequalification purposes.
This analysis determines the repeatability of a press, which means that the field of the same color printed in different places on the sheet will be very similar. The analysis consists in comparing all possible pairs and statistically evaluating the results.
Related Topics
Contact ChromaChecker Support
Additional information and Support Form is available for logged users.