Color Quality Conference - 2024
Hello!
My name is David Hunter and welcome to the launch of the 2024 Color Quality Conference. You may remember the GATF Color Conference that I co-founded in 1999 and moderated through the first eight years, before handing it over to PIA in 2007. I served on the planning committee, every year since 1999, and since PIA is not hosting such an event next year, our team is moving forward with the production of a color quality conference in 2023. It will take place in New Port Richey, Florida, on January 29th through the 31st.
Color Quality and Color Communication are exciting topics that I welcome you to participate – so mark your calendars for January 29th through the 31st 2023 and plan to join our team for this years Color Quality Conference 2023 in New Port Richey, Florida!
The conference will:
Applicable and practical to attendees' work practices.

Assist attendees in effectively performing their job more efficiently.

Ample hands on sessions to perform the steps being taught.

Providing the opportunity to share ideas to help lead color quality.

Be part of a color quality community highlighting the latest technology advancements and industry trends.

Preliminary Schedule of Activities
We will host a cocktail reception on Sunday evening, allowing all attendees to meet and share work experiences with others.
Monday, January 30th, will include a number of sessions covering topics applicable to both brand and print manufacturers. After the day's sessions have concluded, there will be a Q&A open forum where we will invite attendees to share their top questions from the day. There will be industry experts on hand to help answer the questions asked. Also in the works for the conference is a hands-on BrandQ track which will help prepare attendees to pass the requirements to become a BrandQ-qualified company.
We have a fantastic primary hotel, straight out of 1927. It is called the Hacienda and is located on the Cottee River. This is a part of old Florida with a fantastic downtown area comprised of an abundance of shops and restaurants and is walking distance to the Conference Venue. There are only 40 rooms at the Hacienda, so you'll want to book early (888.845.5621) – limited rooms are available at a special price of $139/night – please ask for Rafe and the Color Conference rate. If the Hacienda is sold out, our secondary hotel is the Quality Inn and Suites in New Port Richey (727) 847-9005.
Mark your calendars for January 29th through the 31st, and keep your eyes open for further details to follow shortly.
>>> See the full program of the 2023 Conference
---
Register and buy your participation in the conference: Early Bird Price -- $495 / Person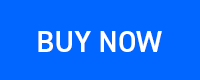 ---
Related Topics