November 4, 2021
CC-RGB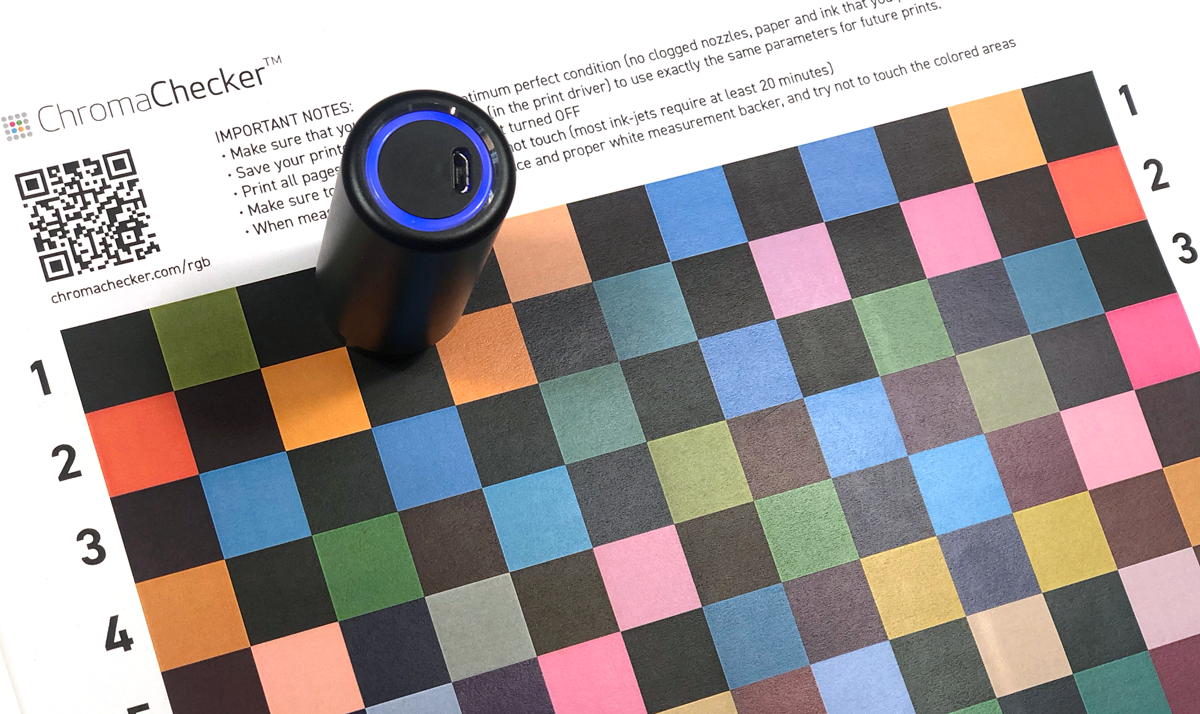 This is a set of 3 pages dedicated to portable instruments capable to measure in spot mode only like NIX or Spectro 1.
The purpose is to create an RGB ICC Profile using CC Capture.
Print form
This form is designed to be printed on A4 or Letter size sheets.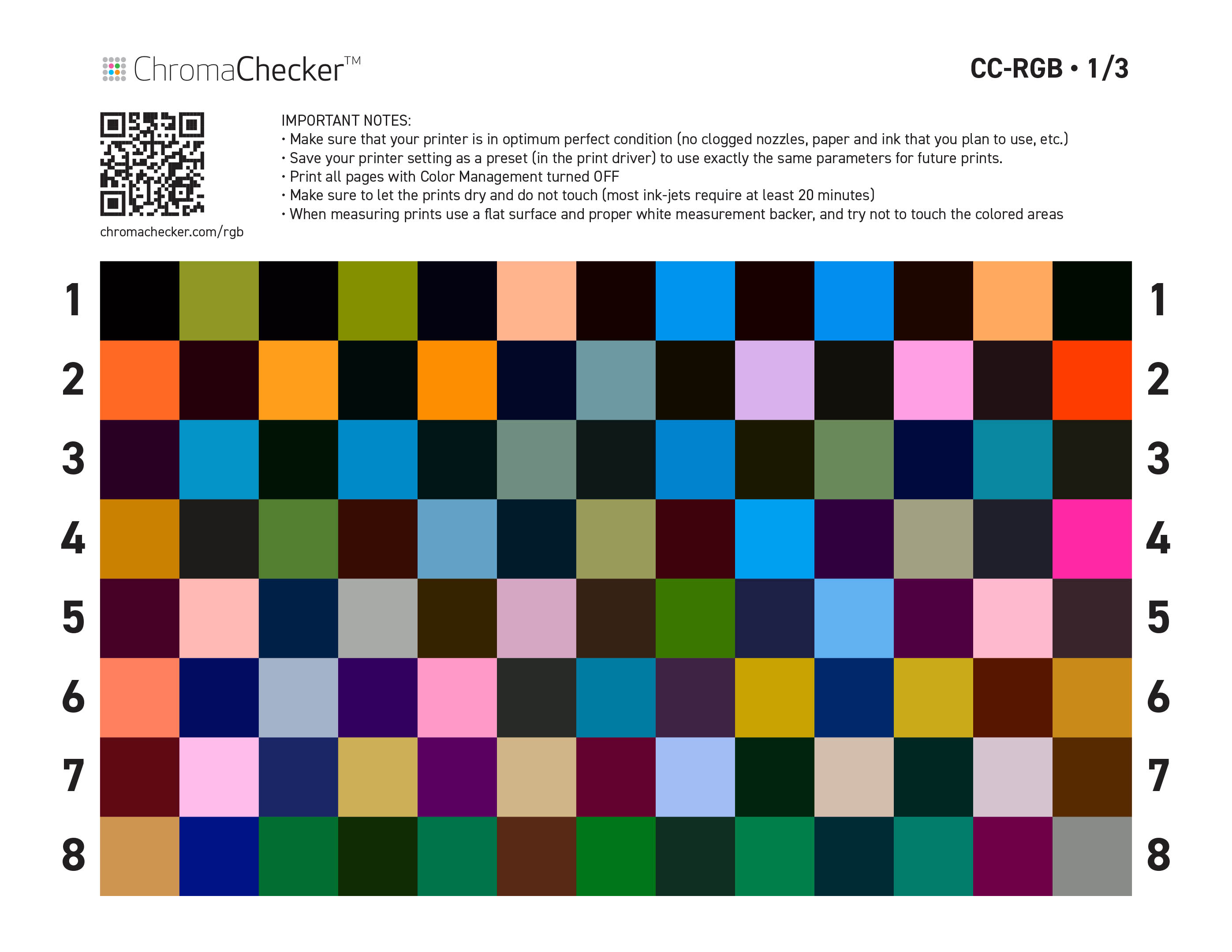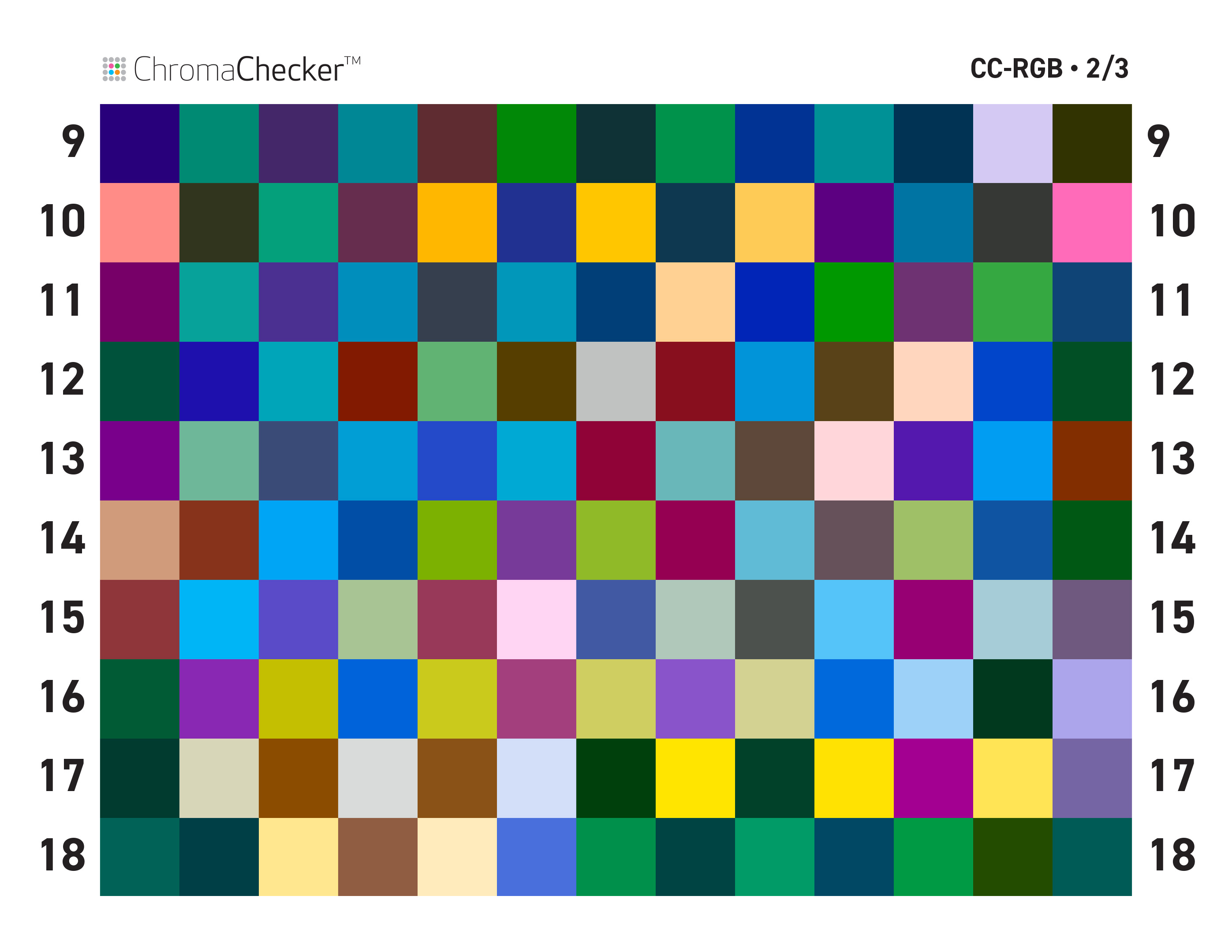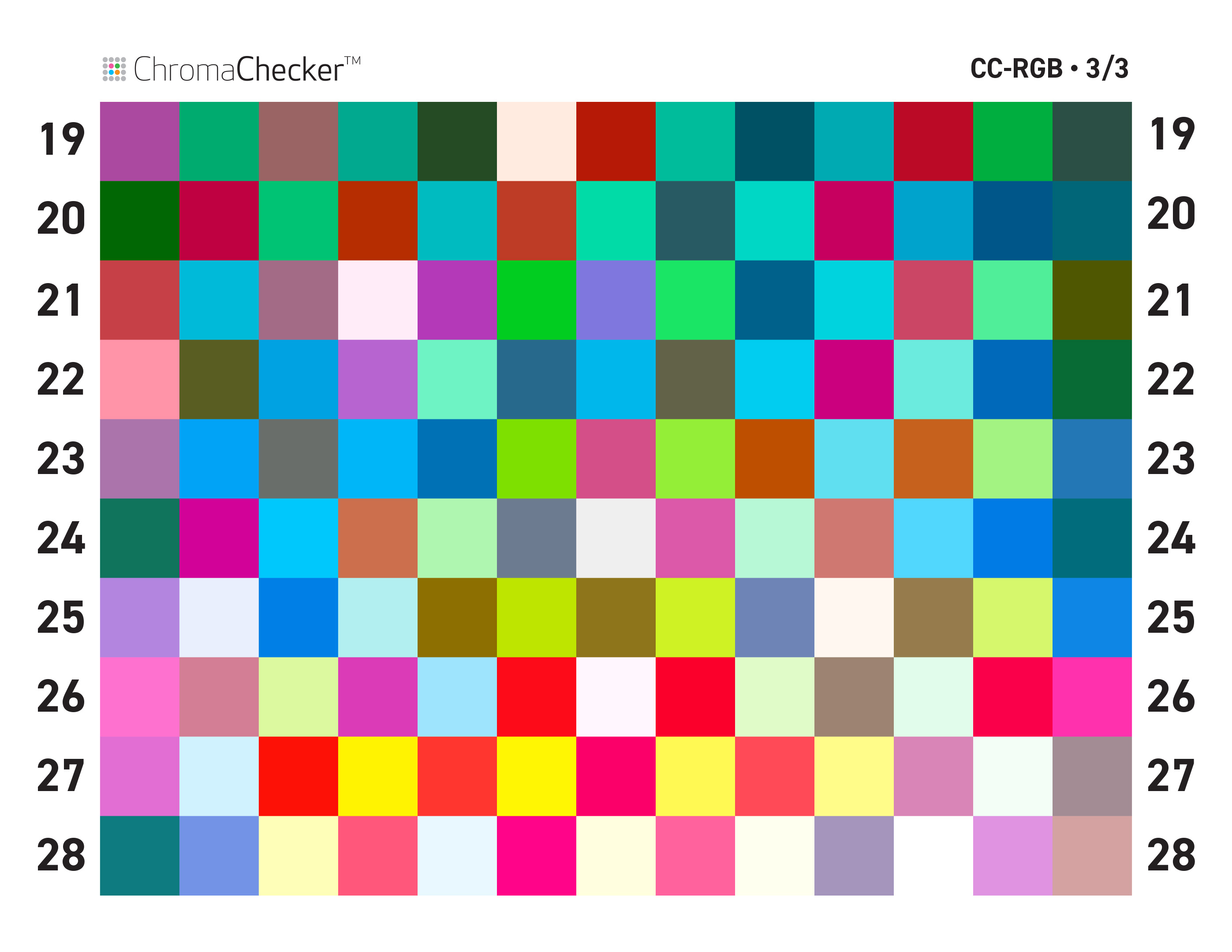 Important notes:
Make sure that your printer is in optimum perfect condition (no clogged nozzles, paper, and ink that you plan to use, etc.)
Save your printer setting as a preset (in the print driver) to use exactly the same parameters for future prints.
Make sure to let the prints dry and do not touch (most ink-jets require at least 20 minutes)
When measuring prints use a flat surface and proper white measurement backer, and try not to touch the colored areas
Steps
Download
The user may print PDF but it might be easier to use Adobe Color Print Utility that accepts TIFF files only.
Click here to download CC-RGB TIFF files. A PDF file is attached at the bottom of the page.
Need more knowledge?
You may find the following topics interesting...
Take into account:
Whenever any printing parameter is changed - a new ICC Profile has to be created
Each type of substrate requires a dedicated ICC Profile
Understanding Rendering Intents is a key to controlling color.
Wet prints change colors in most cases. Wait until they are dry for profiling.
PDFs
Contact ChromaChecker Support
Additional information and Support Form is available for logged users.