April 29, 2022
QuickStart — Measure Lighting Condition
| | |
| --- | --- |
| | This QuickStart procedure can be performed without an active ChromaChecker account. This capability is provided for demonstration purposes only and can be terminated at any time. To use this tool in production requires a subscription. |
Preparatory activities:
Make sure that you have X-Rite i1Pro or Konica-Minolta Myiro-1. For Both instruments, a dedicated Diffusor is required. Please note that some OEM versions of i1Pro are not equipped with this accessory, and for Myiro-1 it can be optional. Additionally, for Myiro-1 when ordered separately it has to be bound with the instrument using vendor software.
Install the software, and check if your instrument is properly recognized by the operating system. You may need administrator privileges. If you find any problem, please consult our troubleshooting guidelines.
Connect the instrument and launch the CC Capture
At this stage, you have to select the instrument type (in the following example it is X-Rite i1Pro) and enter the Organization Name (name used for registering purposes). If you don't have your own CC account enter: SampleDemo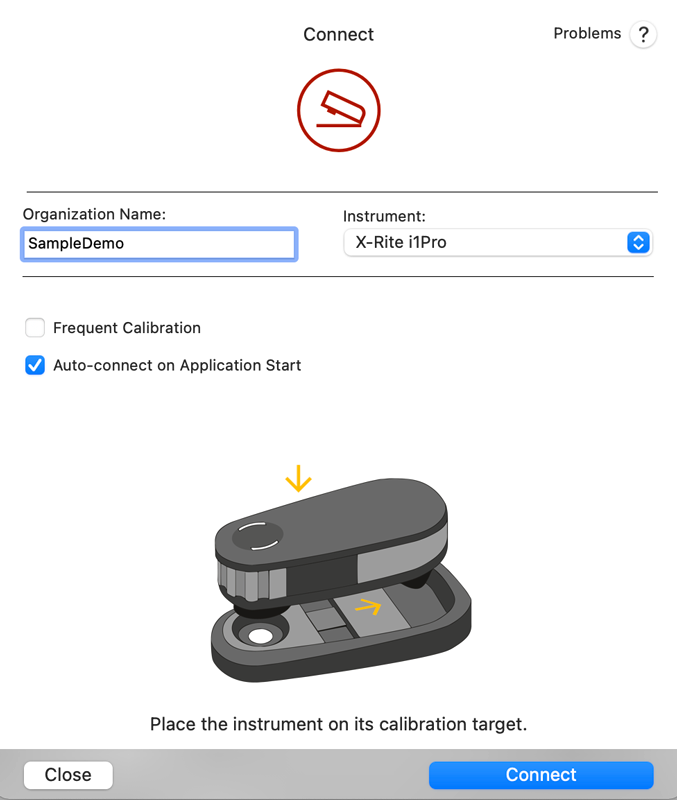 Please take into account that SampleDemo Credentials are only for demonstration purposes or private non-commercial usage. For commercial usage, you need a ChromaChecker subscription.
Log in with the operator's credentials
The application should go to Operator's login page where credentials have to be entered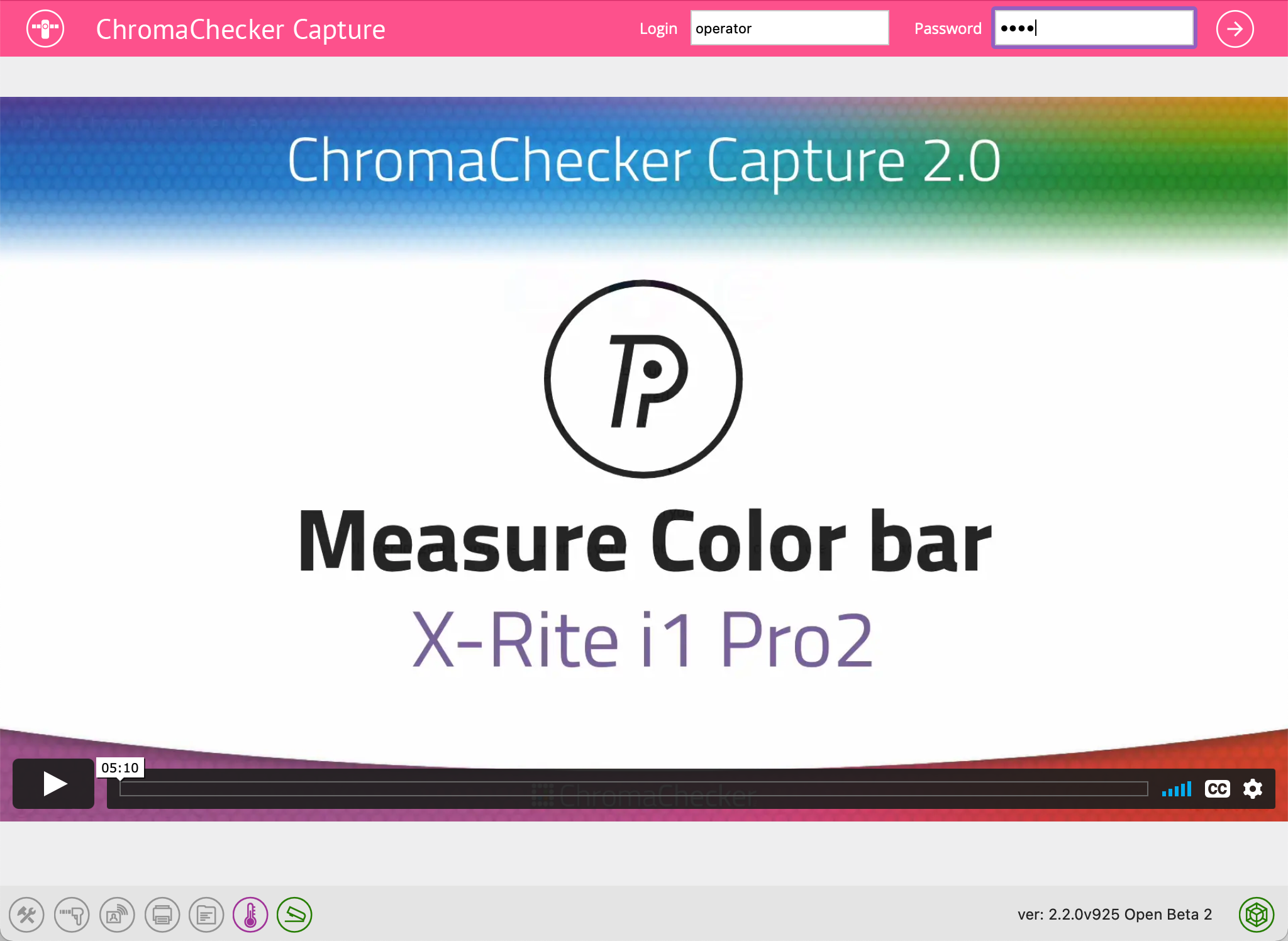 SampleDemo account test credentials:
Login: Operator
Password: user
Switch to Lighting Inspector
Click on the corresponding icon on the top menu

Follow the on-screen instructions. Calibration has to be performed and Diffusor needs to be attached to the instrument.
Single Measurement
It is better to start with a single measurement. If it passes it makes sense to perform the 9 measurements required for an ISO-3664 audit, but if fails - it ned to be fixed.

Press the Instrument button, in a few seconds report, will be displayed.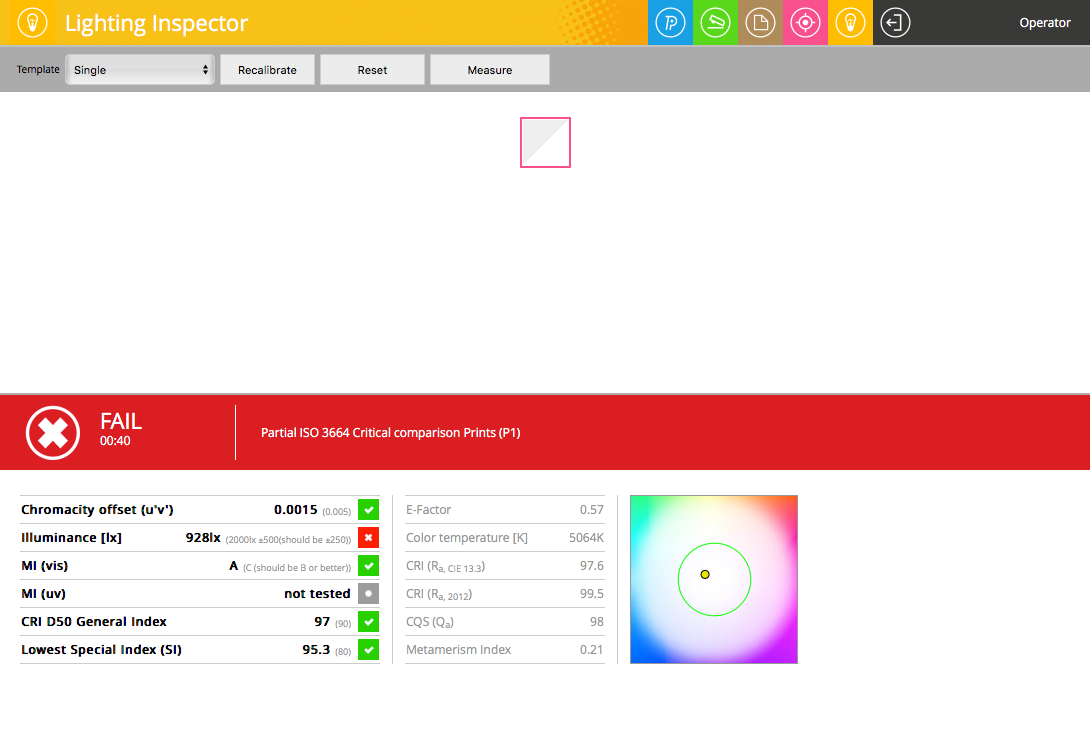 The reason - P1 criteria and not corresponding to lighting booth, but press console.
Editing criteria for the selected scenario and dimming illuminance should fix the issue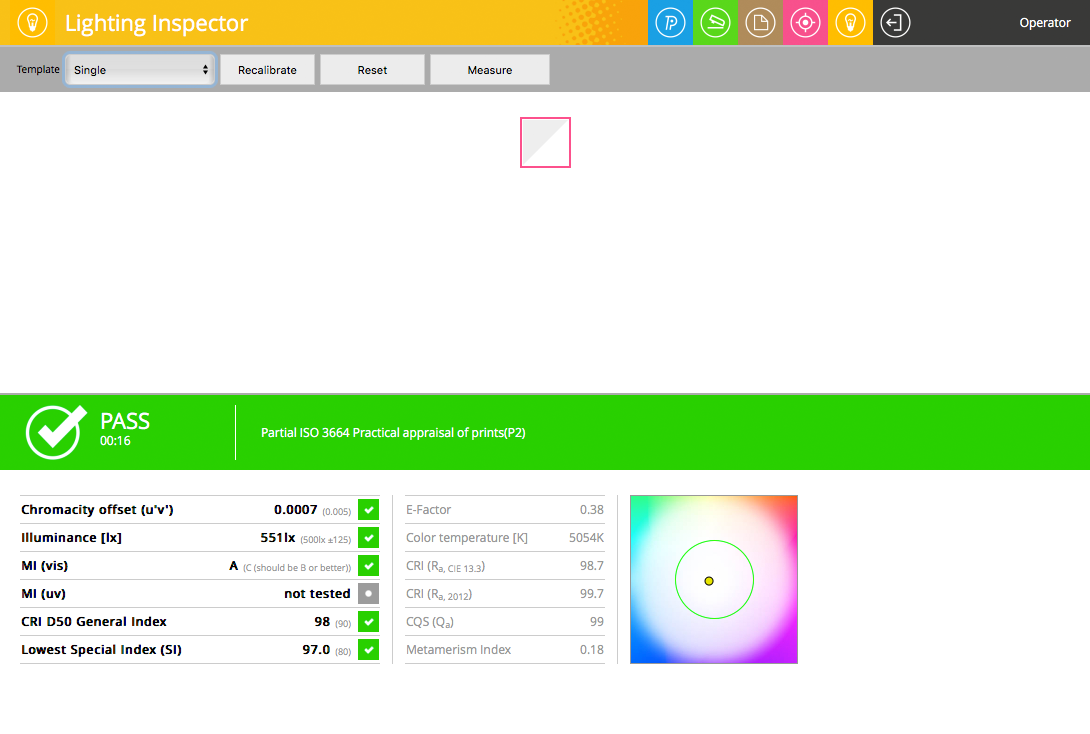 Single measurement passed P2 Criteria
ISO-3664 Audit
Due to instrument limitations (spectral bandwidth and resolution) is partial but valuable.
Nine locations starting from the top-right corner are required to add uniformity evaluation.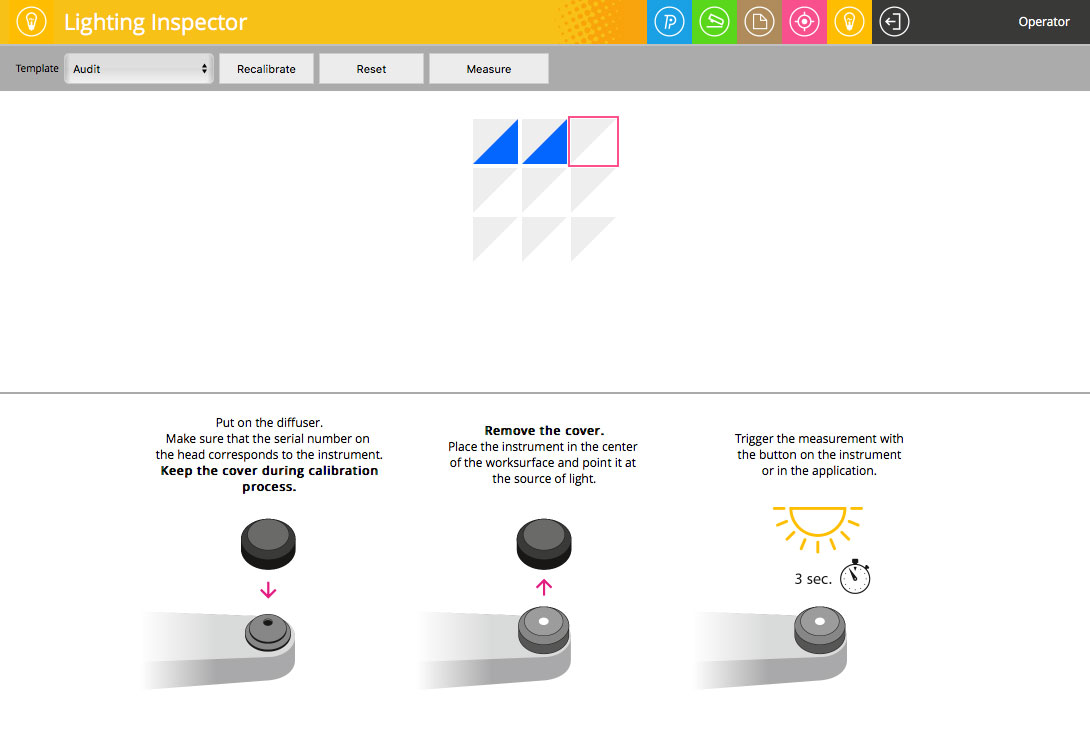 Blue triangles show the progress...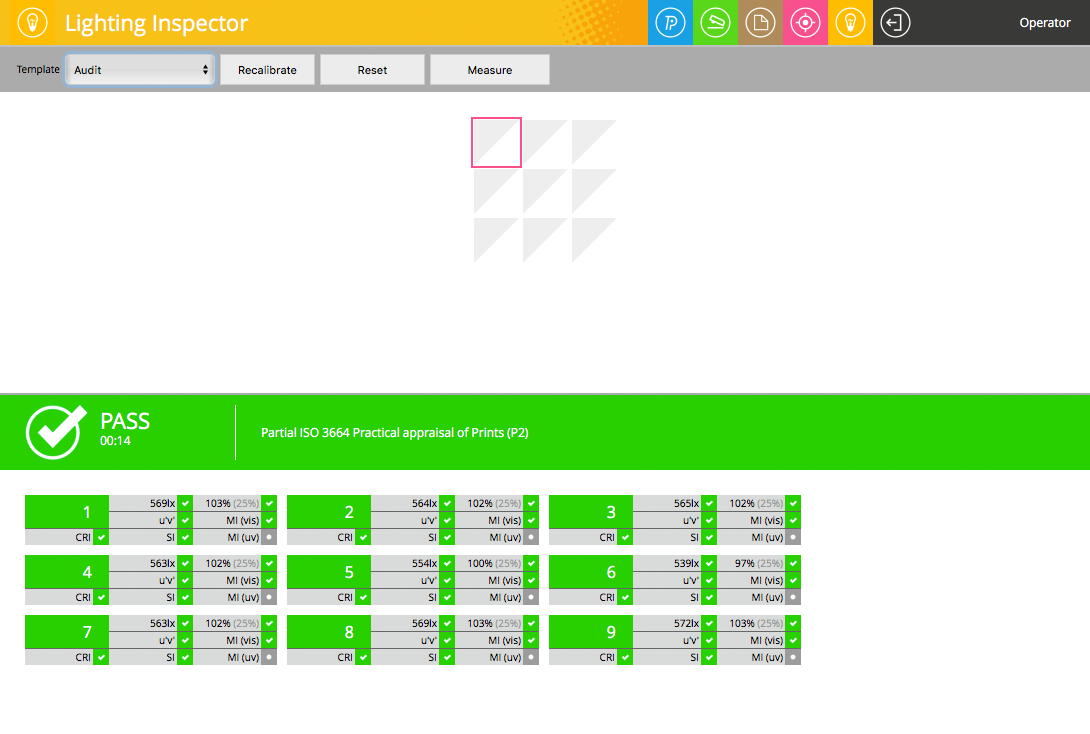 It takes less than a minute to document ISO compliance!
Additional information
Contact ChromaChecker Support
Additional information and Support Form is available for logged users.