January 21, 2022
Go Digital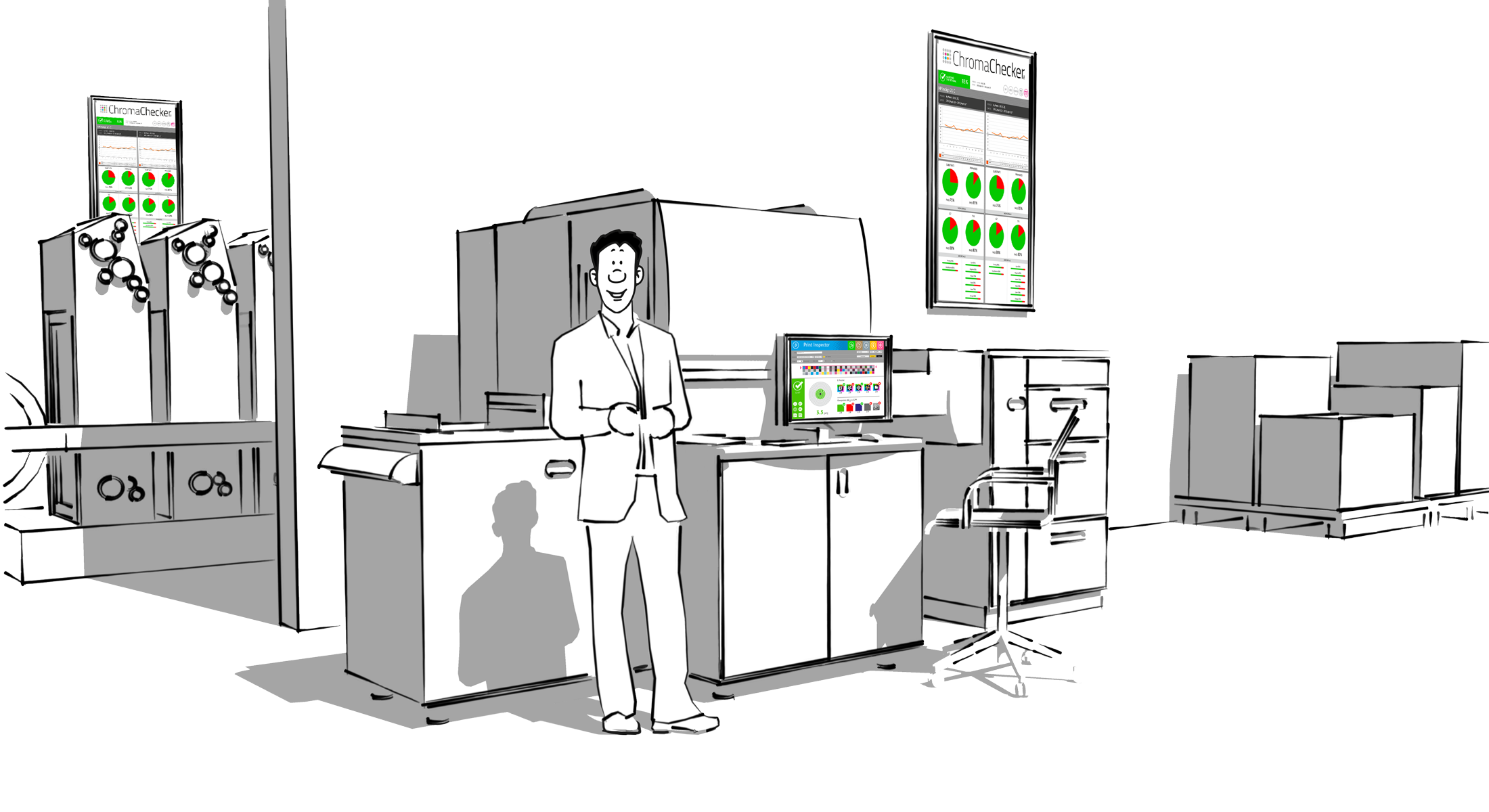 Depending on your measurement system/instruments couple of scenarios can be implemented.
For all scenarios, CC Capture is the main Operator's application (for solutions like HP ColorBeat in Remote Instrument mode.
ChromaChecker offers two basic solutions for aligning the printing devices:
Digital loves automatization - ChromaChecker offers state-of-art solutions
Softproofing for Digital
With CC Display Inspector perfectly calibrated and profiled monitor with proper Lighting Conditions verified to match ISO-3664 are additional factors that can reduce potential color issues and improve communication with print buyers. It makes huge sense to match D50 in the area where print-buyer is accepting quality. A very good first impression is a key to customer satisfaction.
Variation analysis - a key to production stability.
Digital Printing can be very sensitive to variations. ChromaChecker developed tools that are focused on the advanced evaluation of this issue. Several test forms are created to control variations as the first qualifying step to most other tasks:
Contact ChromaChecker Support
Additional information and Support Form is available for logged users.