X-Rite™ eXact™ manual mode

Launch eXact Manager Software
---

Make sure that eXact is plugged in or communicating to eXact manager software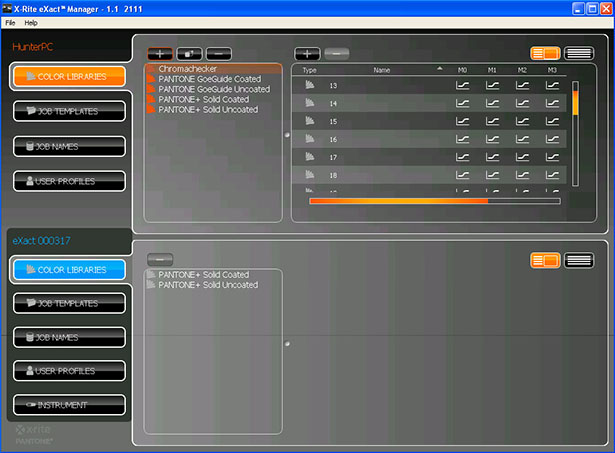 ---

Click on Plus sign above Library names to make a new library. Name the new Library: ChromaChecker_Enter the Serial number of your chart, this will make it easy to keep track of, should you need multiple ChromaChecker targets: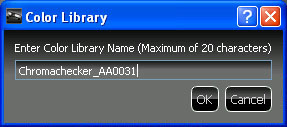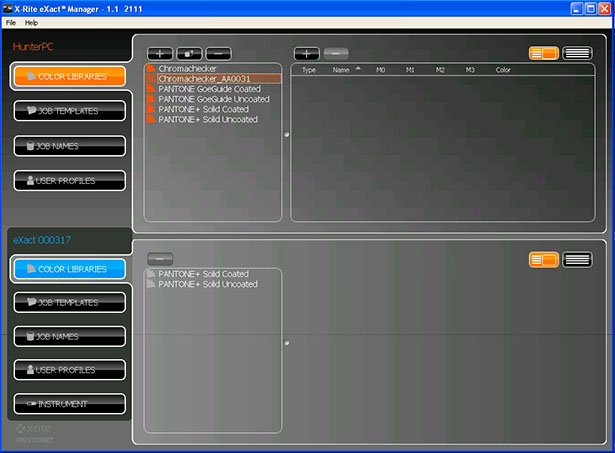 ---

Click on the Plus Sign in the middle of the menu: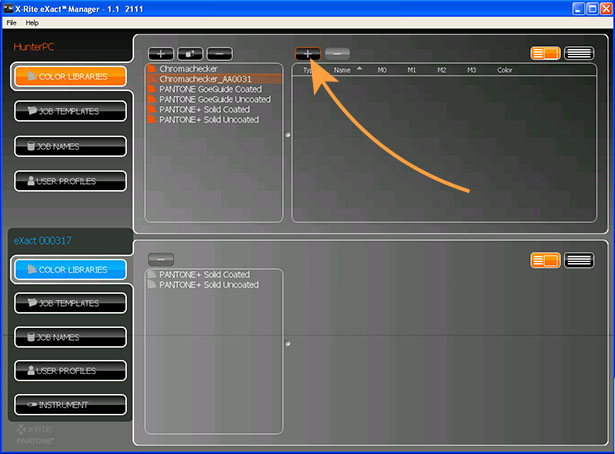 ---

Enter the name of the Color of the Target- you can name the colors 1-42 (42 colors on target)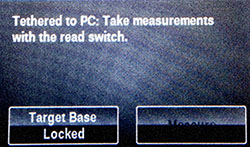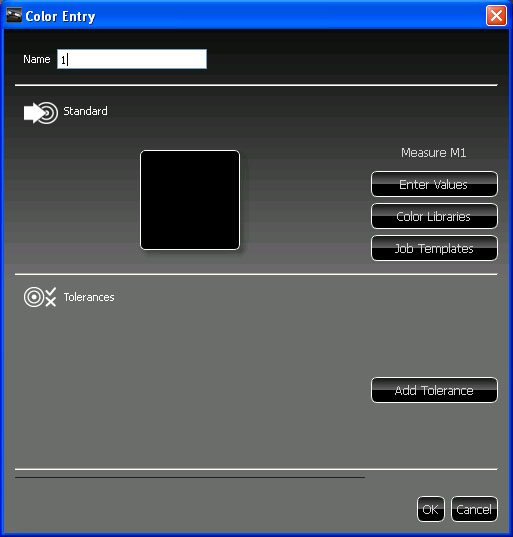 ---

Measure the first Color on the target, the eXact Calibrate for the given Measurement Mode (M0 or M1); You will want to capture the target in both conditions and will switch the instrument in between measurements.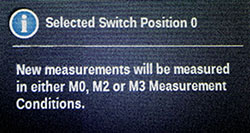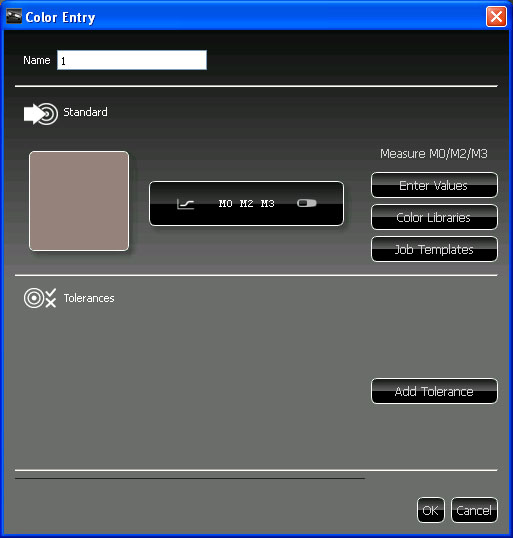 ---

Switch the eXact device by rotating the switch on the front of the instrument from M0 to M1 or vice versa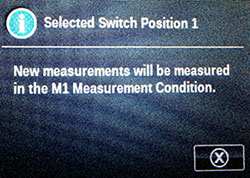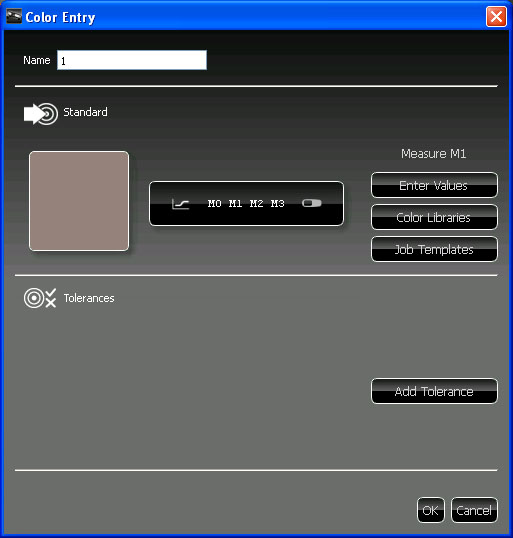 ---

Then Click OK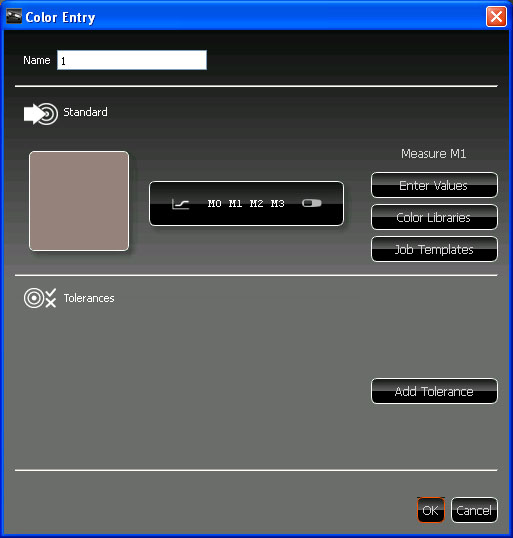 ---

Click on the plus sign again in the middle of the screen to measure the second patch (to the right of the first patch) on the target: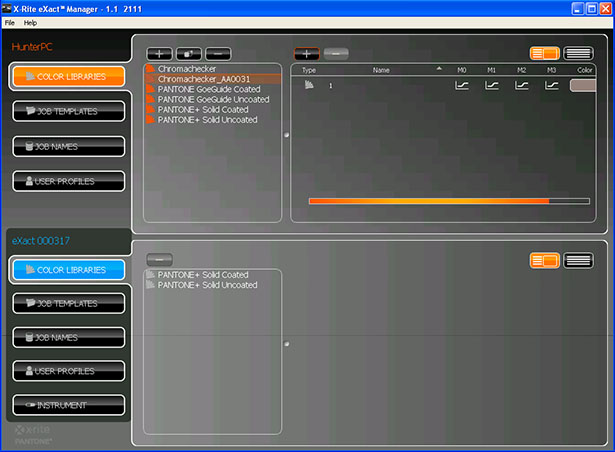 ---

Measure the second color in M1 mode: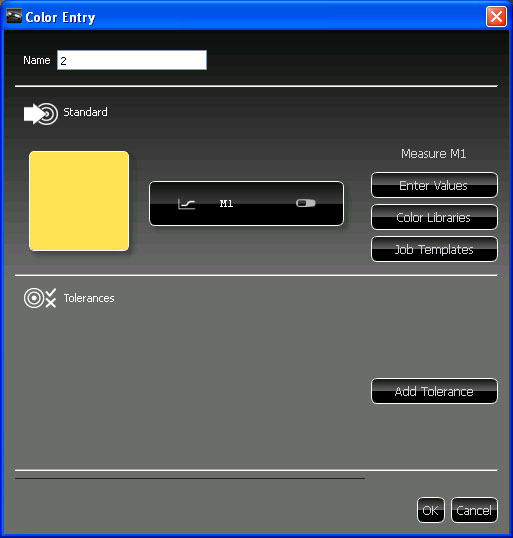 ---

Then flip the switch on the eXact and measure the second color in M0 mode: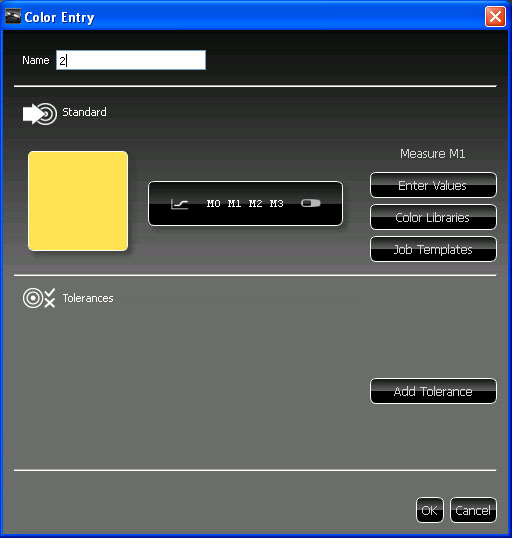 ---

Continue this 40 more times until all the colors are measured in M0, M1, M2 and M3 mode
13. Then scroll down to through all colors making sure all M0, M1, M2 and M3 data is present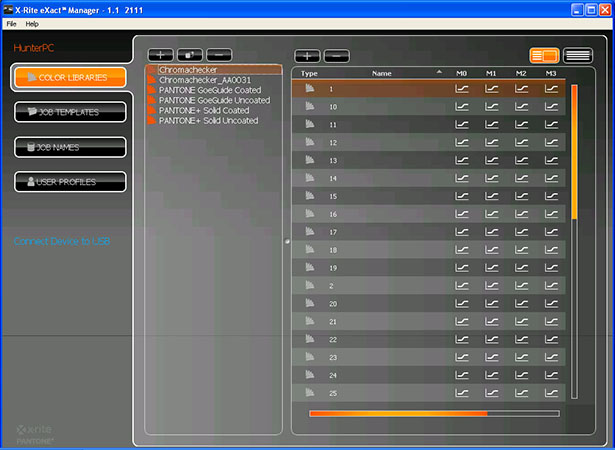 The following diagram shows all patches order: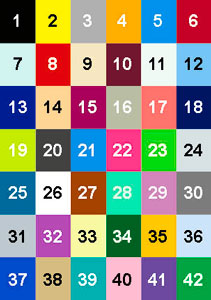 ---
Right click on the Chromachecker name in the Library and choose EXPORT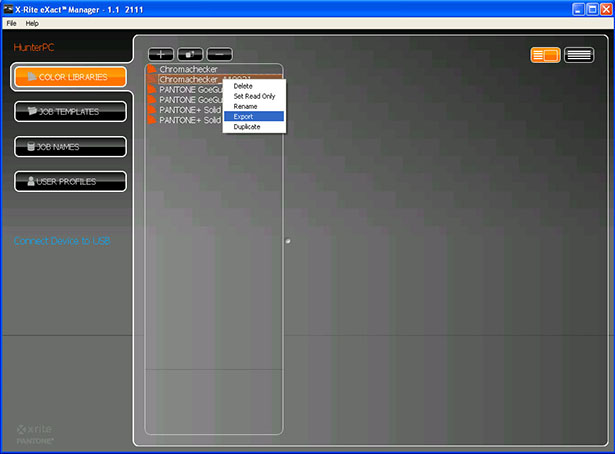 ---

Name the file with your eXact Serial number and the Chromachecker serial number and export the CXF format.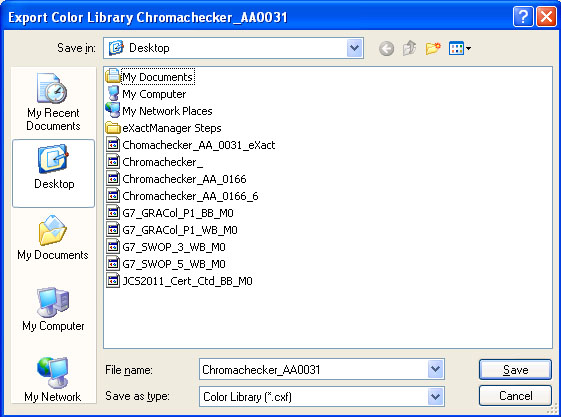 ---

Upload data to your ChromaChecker account.
---
To use Exact in Scan Mode consult manual.
Instrument Inspector Manual
To use Instrument Inspector one of ChromaChecker™ Instrument Inspector
Targets is required. To buy visit to IDEAlliance

Instrument Inspector – How does it work?
Why use Instrument Inspector?
Instrument Inspector Target
Baselines and data averaging
How to start-up?
Instrument Inspector menus - how to navigate?
Easy mode / Expert mode
Data sharing
Instrument's comparison
Instrument's compatibility list
General rules
FAQ
Tricks and Tips
Supported Instruments – manuals
X-Rite i1 Pro 1
X-Ritei1 Pro 2
X-Rite i1iO
X-Rite iSis
X-Rite DTP-70
X-Rite Intelitrax
X-Rite eXact – manual mode
X-Rite eXact – scan mode
X-Rite 530
X-Rite 939
X-Rite SpectroEye & other from X-Rite
Techkon Instruments
Barbieri instruments
---